Earlier this month, Mumbai saw an exciting Culinary & Mixology Competition for budding chefs and mixologists at Restaurant & Catering Show (RECA). The competition was supported by Western Indian Culinary Association and Hospitality First. The prime objective of this campaign was to highlight the uniqueness of the following US Premium Agricultural Products in the Indian HRI Industry: US Cranberries, Washington Apples, USA Pears, California Walnuts and US Pecans.
The much-awaited show got an excellent start with Mr. Thomas L. Vajda, U.S. Consul General in Mumbai, along with other dignitaries, gracing the occasion for the inauguration ceremony. Consul General Vajda inaugurated the US Premium Agricultural Products display booth, and remarked: "It's good to be here at RECA, Mumbai. India is a one of the most important export markets for the US Premium Ag. Products and we strive to bring in the freshest produce to our discerning consumers. This show is a wonderful opportunity for our target audience to taste and experience a wide range of US Premium Agricultural Products."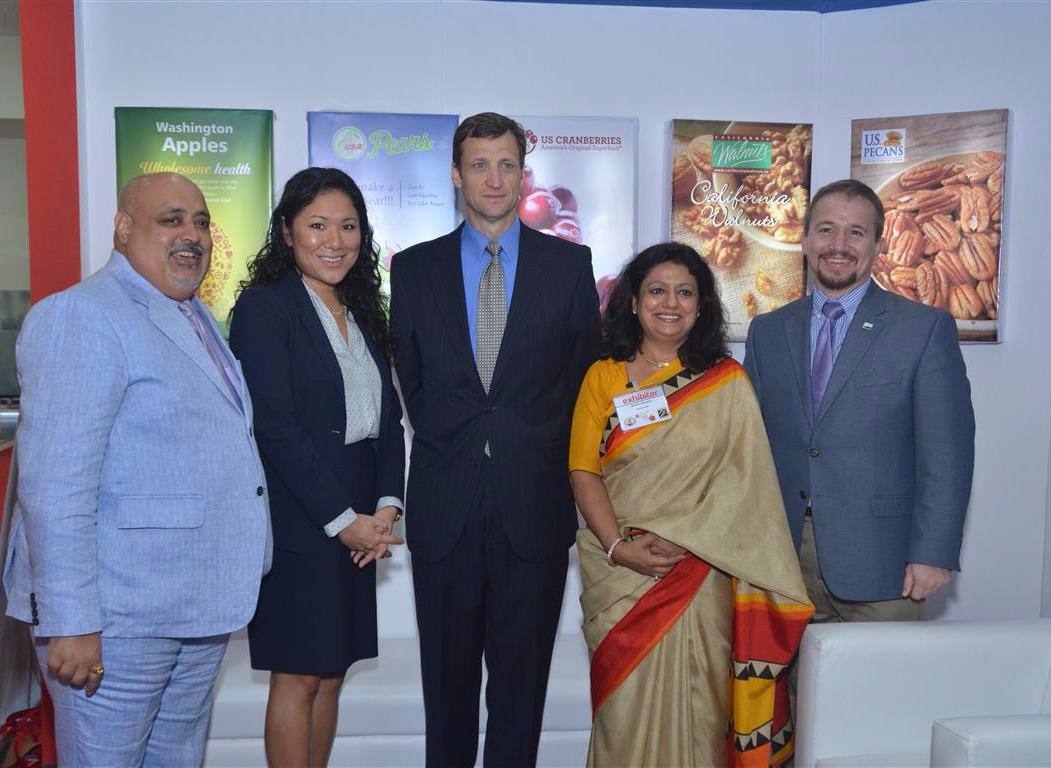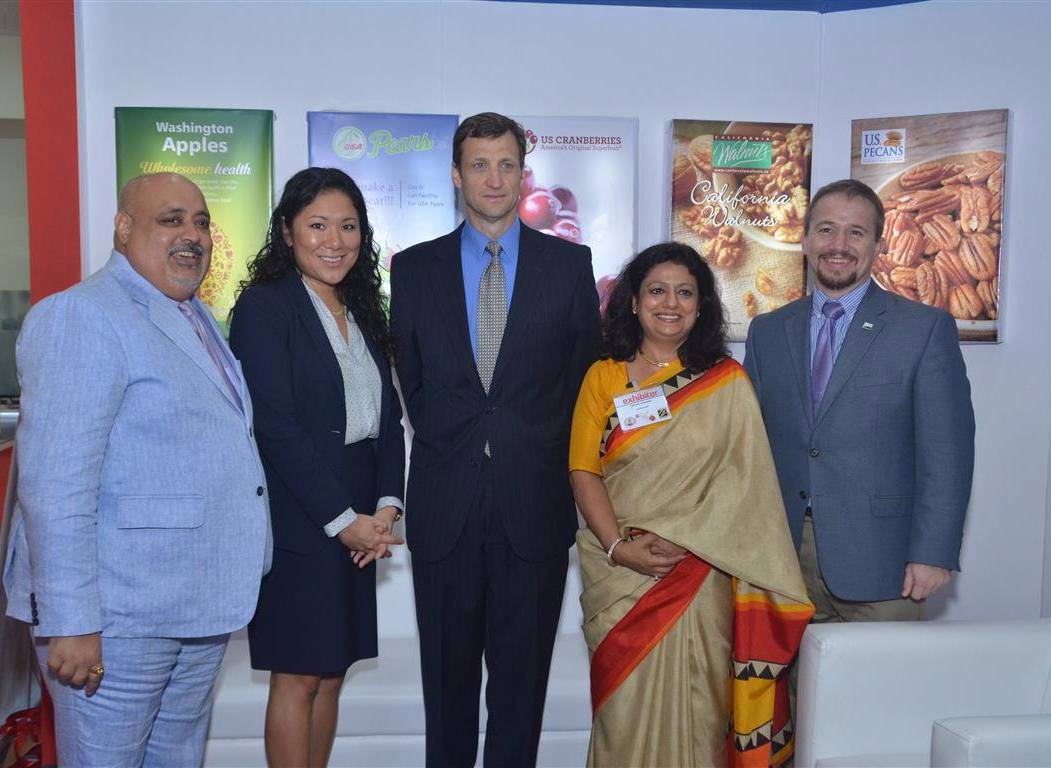 The Culinary & Mixology Competition was a great success with participation from more than 50 chefs and mixologists from Mumbai. Enthusiastic and talented participants created innovative recipes using the finest US Premium Agricultural Products such as US Cranberries, Washington Apples, USA Pears, California Walnuts and US Pecans as the main ingredients.
Chef Ravinder Singh and Chef Dhanesh from Saptami – Holiday Inn and Mr. Varad Rawshinge from Terttulia were declared as the winners of the Culinary & Mixology Competition respectively. The winning creations were Wonton Wrapped Masala Jhinga, Balsamic Poached Pear Mesclun Goat Cheese and Pecan with Cranberry Dressing and Kadai Masala Crusted Lamb Chop with Nihari Jus.
For the Mixology competition the winning Mocktail was Cinnister and the Cocktail was GT2. The winners were chosen by the esteemed jury, reputed industry members and USDA officials.
Talking about the initiative, Mr. Keith Sunderlal, India representative, US Cranberry Marketing Committee, said: "We would like to congratulate the winners of the Culinary & Mixology Competition for creating such innovative recipes using US Premium Agricultural Products. Clearly, the participants have taken the competition to another level by their outstanding performance. We are extremely motivated by the response we got from the participants as well as the visitors. Looking at the show's success, we are confident that we managed to strike the right chord with our audience."
About Restaurant & Catering Show
Restaurant & Catering Show is the biggest and the only event in India exclusively serving the restaurant and foodservice industry. This is a must-attend event for anyone involved in the restaurant, foodservice or hospitality industry with a chance to network with Independent Restaurant Owners, Quick Serve Establishment Operators, Caterers, Chefs, and others from across all segments and concepts, plus bars, nightclubs, hospitals, hotels and commercial foodservice operations. This very successful show has seen an 80%+ repeat participation and registered a consistent growth rate of 30% y-o-y. Last year, this show had 150+ exhibitors with over 300 brands and more than 7,000 focused trade visitors. Organized by Hospitality First, an organization which brings over 30 years of industry expertise and specialization in events and publishing in the hospitality, foodservice and tourism industry. The Hospitality First team is involved in executing specialized events for many leading hospitality industry associations and trade show organizers in the country.