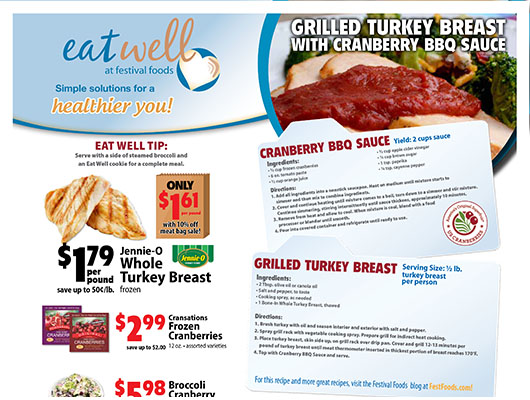 Drive In-Store Cranberry Sales
Access messages and recipes to create in-store promotions that increase cranberry sales all year long. Fresh cranberries are available September to January, while dried and frozen cranberries, along with cranberry juice and sauce, are available year round. Read on to learn about successful sales promotions and download resources to help you sell more U.S.-grown cranberries.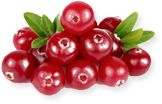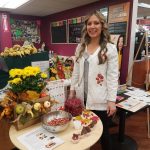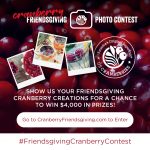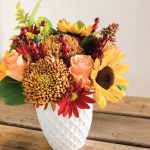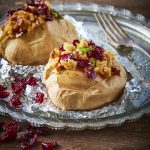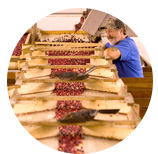 Case Studies &
Success Stories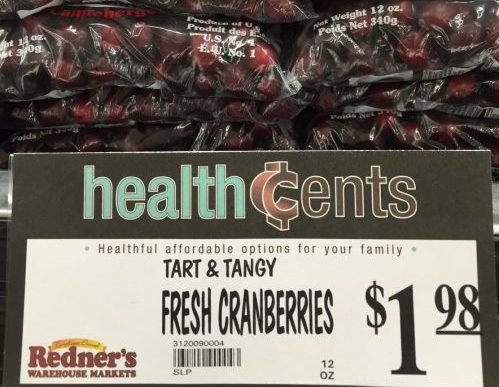 Tapped Millennial Trends & Drove Fresh Cranberry Sales Beyond Thanksgiving
To expand cranberry purchases during the fall harvest season, we partnered with Redner's Warehouse Markets (Nov. 8-Jan. 9) to encourage shoppers to include cranberries in their menus during the fall season and for Friendsgiving celebrations. We leveraged seasonal demand, shared innovative fresh cranberry recipes and décor ideas, and gave shoppers more reasons to buy more cranberries by promoting the Cranberry Friendsgiving Photo Contest (more information below) in their digital communications. Compared to the previous year, cranberries saw:
An 11% increase* in fresh cranberry sales
A 22% increase* in cranberry sauce sales
A 64% increase* in dried cranberry sales
A 14% increase* in cranberry juice cocktail sales
* These results were based on promotions and were not in combination with a specific product sale.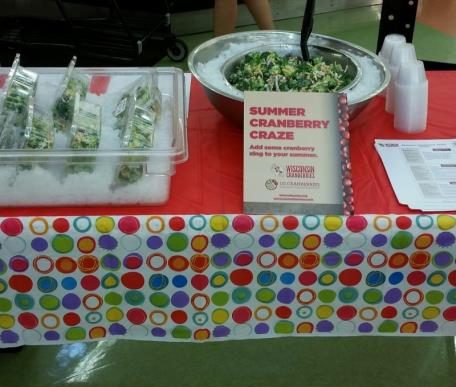 Increased Cranberry Sales During an Unconventional Season
Cranberries are a fall favorite, but as "America's Original Superfruit®", they are perfectly poised to add flavor and color to Fourth of July celebrations and the summer grilling season in versatile recipes and refreshing cocktails. We created a second sales spike for cranberries during the summer season — a typically lower sales period. We partnered with retail registered dietitians and created a 360-degree promotion to educate shoppers on how to use cranberries in summer BBQ recipes. When paired with culinary tips and recipes, in-store demos, magazine placements and ad circulars, cranberries saw significant sales increases compared to the weeks leading up to the promotion. These partnerships resulted in:
An average of 305% sales increase across Big Y stores
An average of 85% percent sales increase at Weis Markets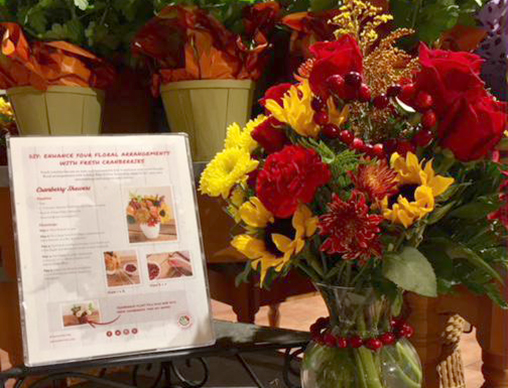 Cranberries Beyond the Produce Department: Boosted Sales with Floral Cross-Promotion
In 2017, we piloted a produce and floral department cross-promotion at Big Y, providing a fresh cranberry floral arrangement "recipe" handout and video to integrate into stores and share online (available for download in the Floral Resources section). Big Y shared the video on Facebook and distributed the handout in their floral and produce departments, encouraging shoppers to buy more fresh cranberries. With the help of these resources in combination with a Living Well Eating Smart promotion:
The video garnered more than 13,000 views and elicited engagement among its audience
Fresh cranberries had a 267% lift in movement compared to the average movement 7 weeks leading up to the promotion
A Cranberry Guide to
In-Store Promotions
The Cranberry Marketing Committee is dedicated to providing retailers and in-store registered dietitians with resources and tools that can move the needle and educate shoppers about U.S.-grown cranberries. The following resources are available to help you promote cranberries in-store and drive sales:
Merchandising
Summer Celebrations:

 

Highlight cranberries – America's Original Superfruit®

 

– as a fruit fit for Fourth of July celebrations with a cranberry red, white and blue display.
Buy one for now, two for the freezer:

 

Educate customers on how fresh cranberries can be frozen in original packaging for up to one year and can be used the same way as fresh cranberries in recipes.
In-Store Signage:

 

Promote cranberries with point-of-sale recipe posters or tearpads to get more usage ideas in consumers' hands.
Seasonal Displays:

 

Feature cranberries – fresh, dried, juice or sauce – in rustic wooden crates near seasonal items like pumpkins or cornucopia to reinforce cranberries for fall meals and holiday celebrations.
Key Messages & Year-Round Usage
Cranberries are America's Original Superfruit®

 

and one of three commercially grown fruits native to only North America.
A serving of fresh or frozen cranberries contains 7 mg of vitamin C and 1.8 grams of fiber and provides polyphenols not commonly found in other fruits. Cranberries may also help maintain urinary tract health.
Cranberries add flavor and color to your favorite Fourth of July and summer grilling season recipes.
All forms of cranberries are versatile and can be added to sweet or savory recipes and refreshing cocktails. You can find dried cranberries, cranberry juice, frozen cranberries and cranberry sauce year round.
In-Store Demos
In-store cooking demonstrations are an effective way to promote impulse cranberry purchases. Providing shoppers with reasons and ways to enjoy cranberries – especially new and trendy recipes – drives purchases. Download our how-to guide with recipes, tips and key messages to host a successful in-store demo.
Cranberry Health Research
Consumers are interested in the nutrition profile of the foods they buy and according to the 2015-2020 Dietary Guidelines, cranberries are a nutrient-rich food. Including health messages and registered dietitian endorsements on shelf, in ad circulars and in newsletters can further drive sales by showing shoppers how cranberries fit into a healthy diet. Visit the Cranberry Institute for the latest cranberry health research information.
Cranberry Marketing
Think Outside the Bog
Capitalize on the growing trend of Friendsgiving during the fall season to drive cranberry sales. Promote the trend in store and online to give shoppers more reasons to buy cranberries. Consider running your own recipe or photo contest to reach the coveted Millennial audience by giving them incentive to use cranberries in their dishes, décor and cocktails.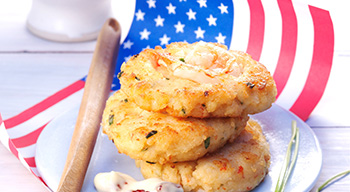 Consider positioning America's Original Superfruit® during patriotic events beyond the traditional Thanksgiving timeline.  Cranberry potato salad, cranberry popsicles or even cranberry clam chowder make excellent features for summer barbecue season.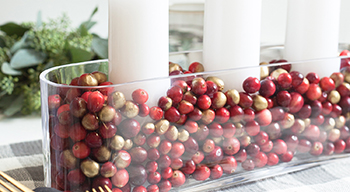 Entertaining with Fresh Cranberries
This guide shows unique ways to use fresh cranberries beyond what you might expect, including several examples of how to incorporate pops of vibrant red cranberries into your holiday decorating.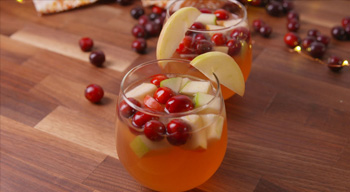 Ultimate Friendsgiving Guide
Capitalize on this ever-popular Millennial trend; Share our guide on your digital channels or as in-store handouts showcasing tips and tricks to have the ultimate celebration.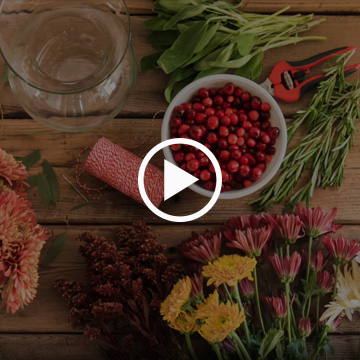 Opportunities to sell fresh cranberries extend beyond the produce department into the floral department – they are a decorative secret weapon. Cranberries enhance tablescapes, brighten floral arrangements, and bejewel wreaths and garlands. Cross-promote fresh cranberries in your floral departments with the how-to video and handout to capitalize on the growing popularity of DIY holiday centerpieces.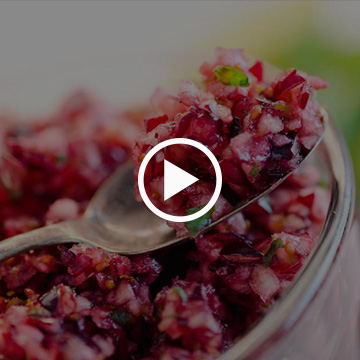 Cranberries are versatile, easy and convenient to use in any form, making them a perfect fit for a variety of cuisines. Cranberries are tart and sweet – a delicious addition to traditional Hispanic dishes.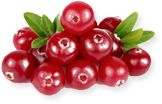 Ready to sell cranberries?