With the aim to raise awareness and knowledge of US cranberries in India, the Cranberry Marketing Committee (CMC) organized seminars in New Delhi and Bangalore last week on the versatility, availability and utilization of America's Original Superfruit™ among industrial ingredient users. Fresh cranberries contain Vitamin C, fiber and antioxidants, and these small berries have been favorites among health-conscious food lovers for some time.
Talking about the US cranberry industry and expansion plans in India, Alyson Segawa, Manager, International Marketing Accounts at Bryant Christie, Inc., said: "The Indian market offers enormous potential for US cranberries and is being considered one of the most important export markets for the United States. This seminar is our initiative to raise positive awareness of US cranberries among trade."
Sharing the Indian perspective, Keith Sunderlal, senior consultant at The SCS Group and CMC's representative in India, stated: "The increase in demand of US cranberries among the Indian consumers is testimony to the super fruit's growing popularity. Through our multipronged awareness drive, we aim to take its unique flavor and health benefits across the nation."
Combined, the seminars saw participation from nearly 200 established decision makers from the food and nutrition industries, key opinion makers from the ingredients industry, and culinary experts. The highlight of the event was an insightful session on US cranberry history, industry and applications by CMC's Communications & Marketing Specialist, Karen Cahill. The program included discussions, presentations and a cooking demonstration of Indian and fusion recipes with US cranberry as the main ingredient.
During the live US cranberry recipe demonstration, celebrated Indian chef Sabyasachi Gorai said: "US cranberries are an absolute delight to cook with. Their tangy-sweet taste and unique texture allows them to be the star ingredient of any preparation, ranging from drinks and appetizers to main courses and desserts. As an innovator who is always trying out new ingredients and techniques, I find US cranberries play a huge role in my experiments. US cranberries are a versatile fruit that add delicious flavor to a variety of foods, making them the ideal ingredient choice for the Indian consumer."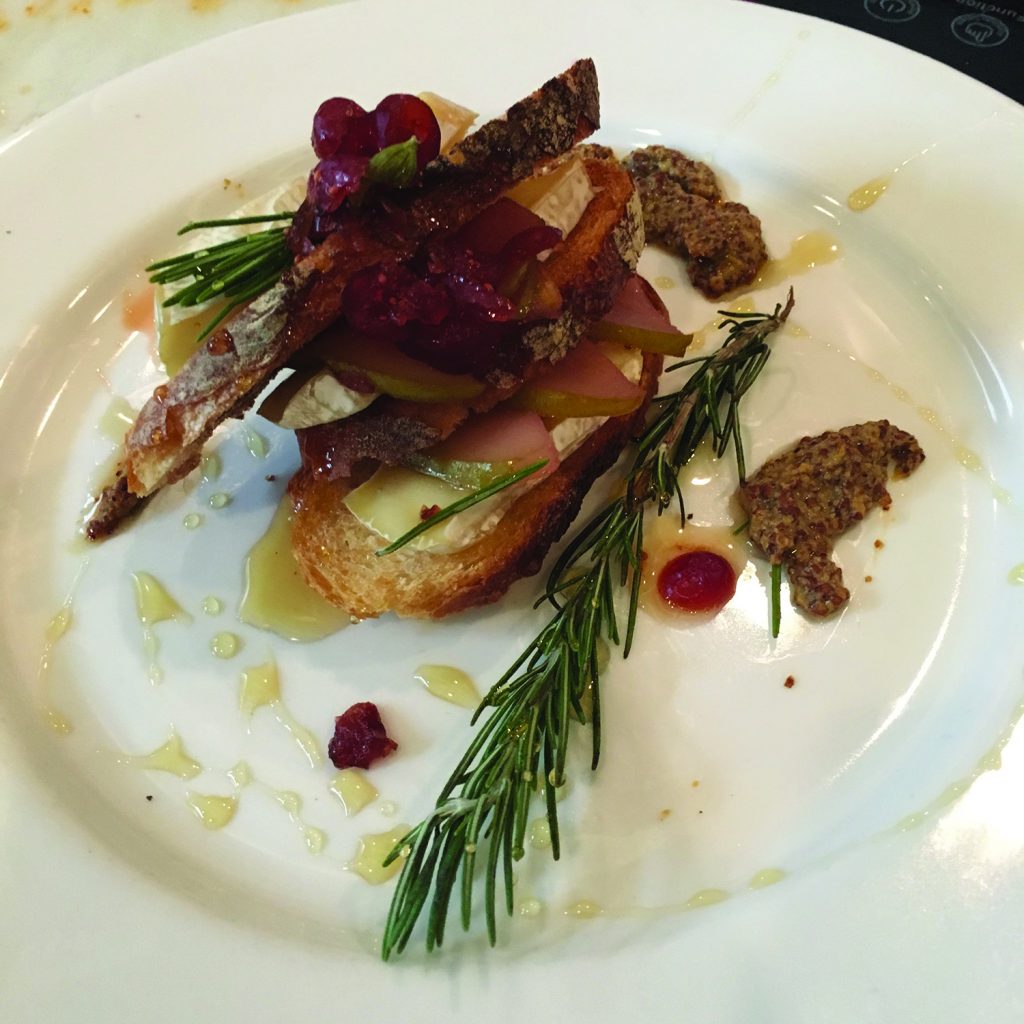 The CMC will continue its efforts to increase awareness of cranberries across India at the UpperCrust Food & Wine Show in Mumbai in January and the AAHAR International Food & Hospitality Fair in New Delhi in March 2017.