Apple Cranberry Pie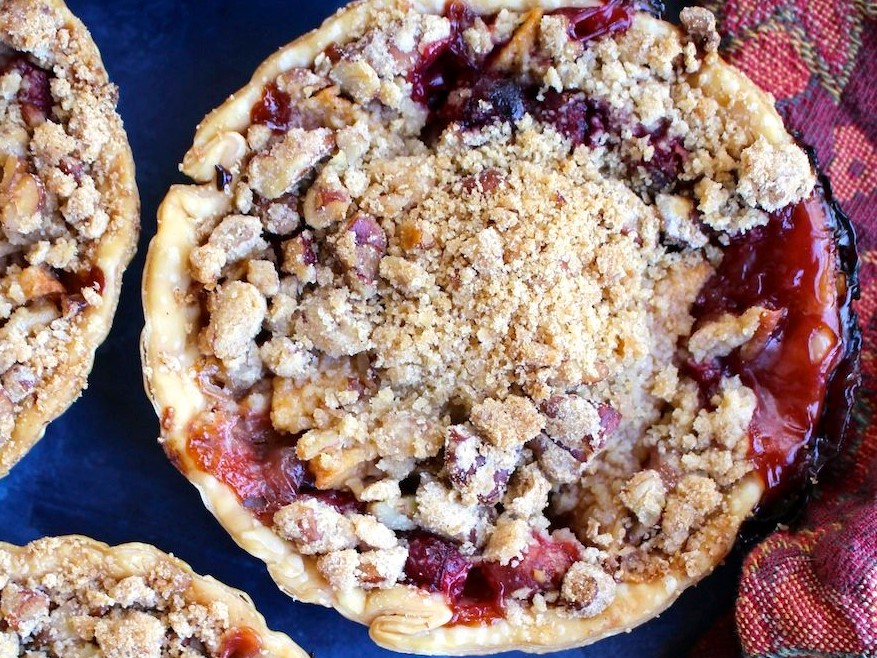 Ingredients
What you'll need:

8 ounces cream cheese

1/2 cup firm packed brown sugar, divided

1 egg

1 unbaked pie crust

2 cups sliced, peeled apples

1/2 cup halved cranberries

1 teaspoon cinnamon

1/3 cup flour

1/3 cup oatmeal

1/2 stick butter

1/3 cup chopped walnuts
Instructions
Directions
How to make it:

Mix cream cheese and 1/4 cup brown sugar with electric mixer on medium speed until well-blended. Blend in egg. Pour into pastry shell in pie dish.

Toss apples, cranberries, and 1/2 teaspoon of the cinnamon. Spoon over cream cheese mixture.

Mix flour, oats, remaining 1/4 cup brown sugar, and 1/2 teaspoon cinnamon. Cut in butter until mixture resembles coarse crumbs.

Stir in nuts and spoon over fruit mixture.

Bake at 375 degrees for 40 to 45 minutes or until lightly browned. Cool slightly before serving.
Source
Meghan G. Loftus for Runners World Magazine Oct 23, 2012