Cranberry Pie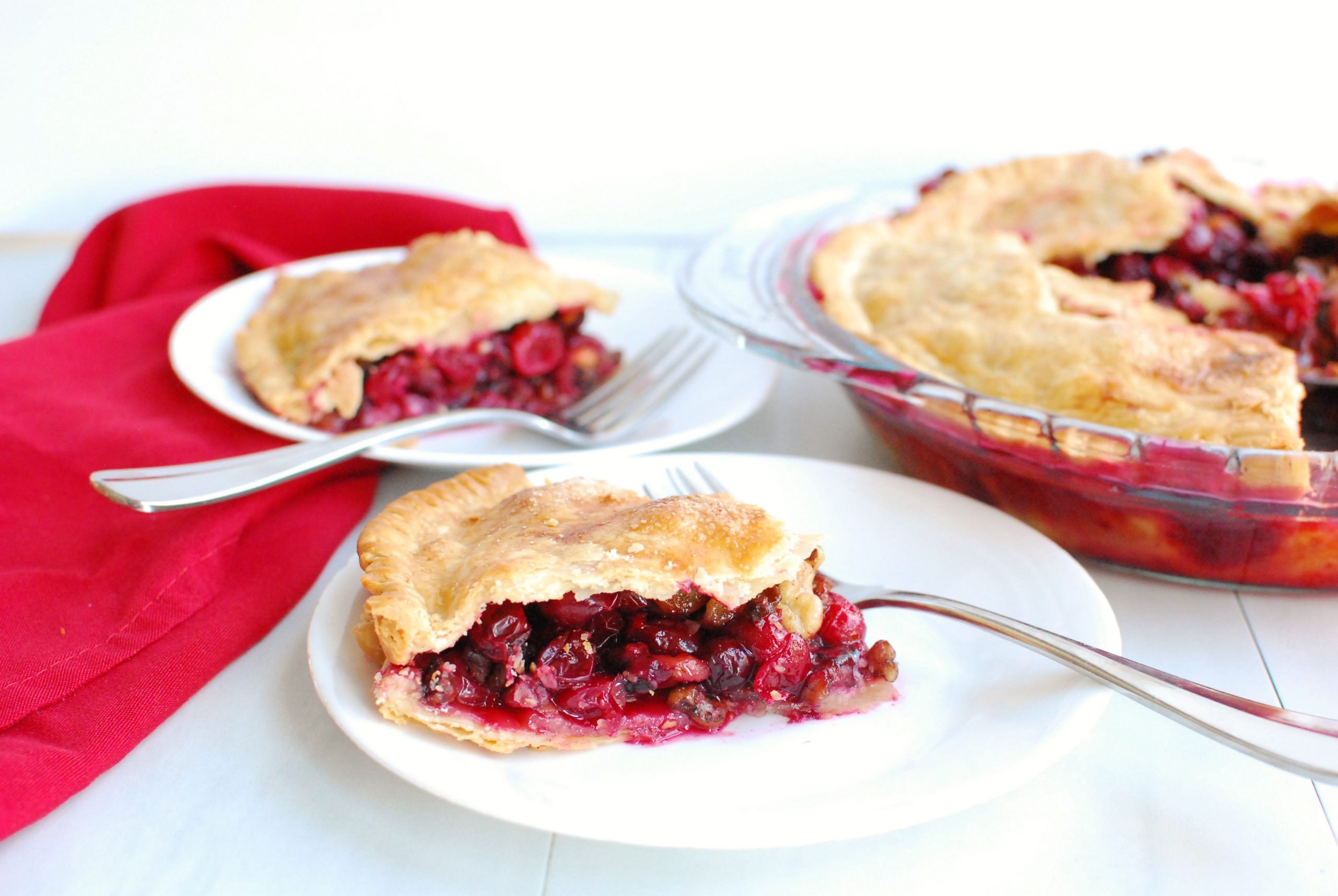 Ingredients
1 double refrigerated pie dough

1 lb. fresh or frozen, thawed cranberries

3/4 cup sugar

1/2 cup golden raisins

3 T freshly squeezed orange juice

2 tsp. orange zest (grated orange rind)

1/2 tsp. ground cinnamon

1/4 tsp. salt

3/4 cup pecans or walnuts

2 tablespoons cornstarch

2 tablespoons butter, cut into 8 pieces

1 egg beaten

1 tablespoon sugar
Instructions
Preheat oven to 350 degrees.

Bake bottom crust in 9 inch pie shell for 8 minutes. Set aside to cool. Increase oven temperature to 450 degrees.

In a large mixing bowl, combine cranberries, sugar, raisins, orange juice, orange zest, cinnamon, salt, nuts, and cornstarch.

Fill cooled pie shell with the cranberry filling, and dot the top of the filling the pieces of butter.

Make a few slits or holes in the unbaked top crust, place on filling, and fold and crimp edges to form a beautiful edge. Brush top crust with beaten egg and then sprinkle with sugar.

Bake for 15 minutes at 450 degrees, and then reduce heat to 350 degrees and bake for an additional 45 minutes.