Brussels Sprout, Cranberry, and Ricotta Crostini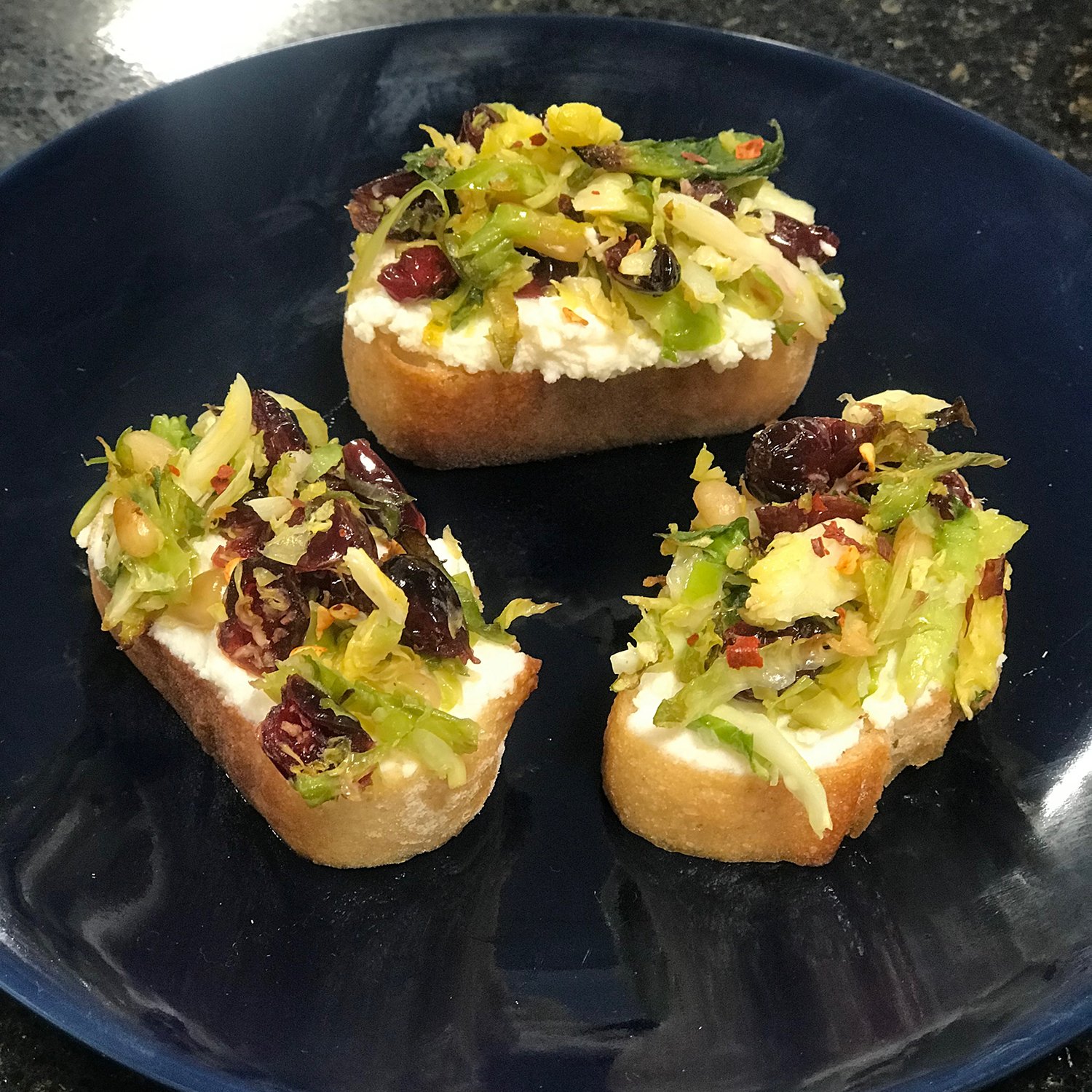 Ingredients
1 baguette

1 quart Brussels sprouts

1/2 cup dried cranberries

1/2 cup extra virgin olive oil

1 teaspoon salt

1/3 cup pine nuts

1 1/2 cups ricotta cheese

1/2 teaspoon crushed red pepper
Instructions
Preheat oven to 425°F

Slice the baguette in ½" slices. Chop half the Brussels sprouts in slivered slices. Grate the other half of the Brussels sprouts using a cheese grater, to help give a more variable texture.

Put the cranberries into a bowl filled with room temp water, soak for 10 minutes. Put all the chopped Brussels sprouts in a bowl, drizzle with olive oil, and mix the salt in. Mix in the soaked dried cranberries and pine nuts and spread out on a baking sheet. Place baking sheet and bake in the oven for 12 minutes.

Place the baguette slices on another sheet pan and brush them with olive oil. Bake the baguette slices for 5 minutes. After cooled for a couple minutes, smear about 1 tbsp. of ricotta cheese on each slice of bread. Place about 1 Tbsp. of the Brussels sprouts mixture on each slice of baguette. Sprinkle with a pinch of crushed red pepper. Plate and enjoy!