Country Cranberry Chili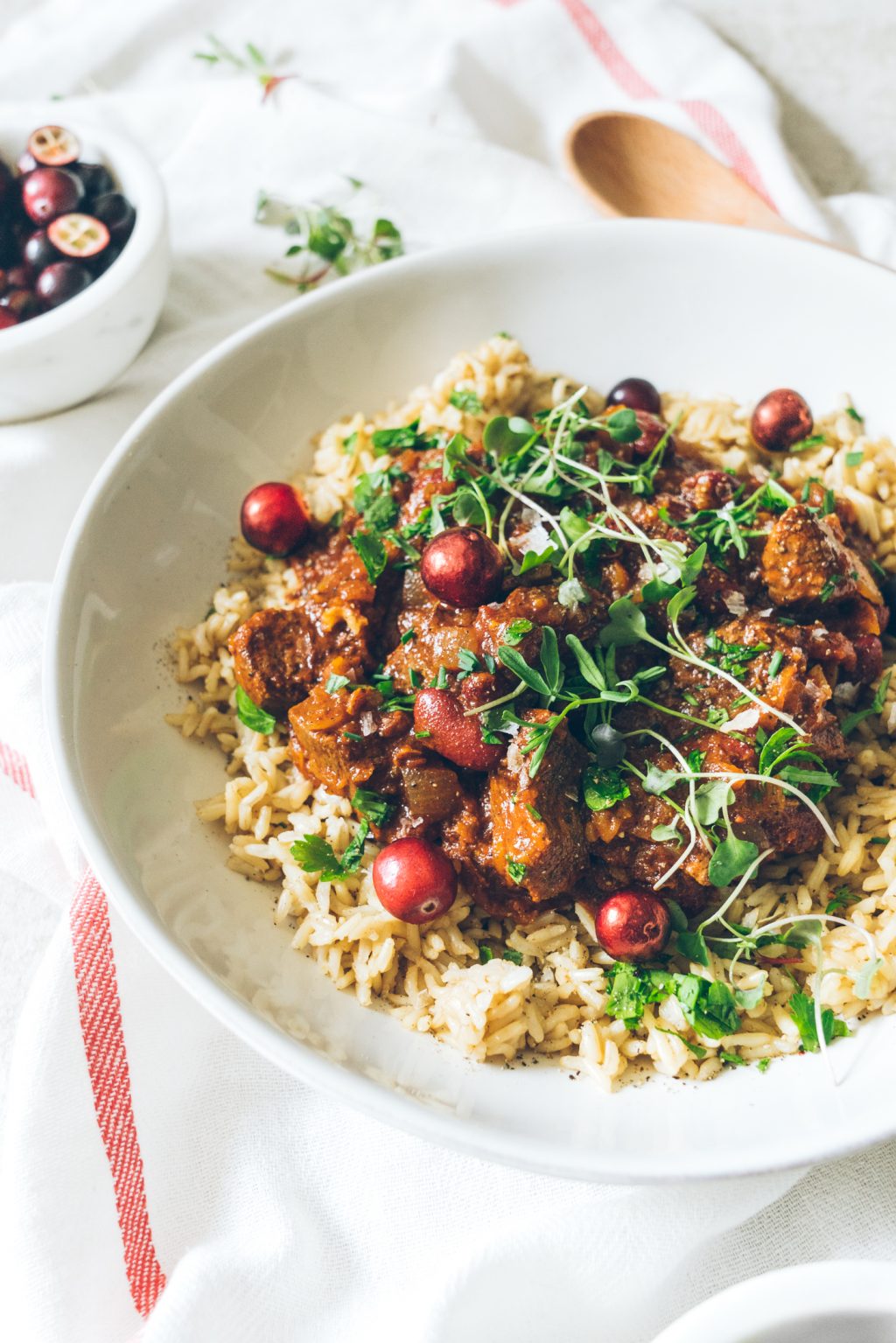 Ingredients
- 2 tablespoons olive oil

1 pound beef chuck steak or "stew beef," cut into large chunks

1 medium white onion, diced (about 1 cup)

1 packet chili spice blend

1, 14.5 oz. can crushed tomatoes

2 cups fresh cranberries, chopped (preferably in a food processor)

1, 14.5 oz. can kidney beans, drained and rinsed

3-4 cups beef broth

optional garnish: fresh herbs (parsley and chives recommended)

serving suggestion: serve with baked potato or rice
Instructions
Directions
Preheat the oven to 350°F. In a large dutch oven, add olive oil over medium heat on the stove. After 45-60 seconds, add beef. Brown on all sides, stirring occasionally. Remove beef and set aside.

Add onions and spices to the large dutch oven, oven-safe pot, or stove top pot. Turn heat to medium low and cook onions for 10 minutes.

Add tomatoes, cranberries and beans. Put the beef back into the pot, stir to combine and add 3 cups beef stock. Reserve additional cup of beef stock to add as needed during cooking for desired consistency.

Bring to a simmer, place lid on top and then move to oven for 2 hours, or alternatively, keep covered on low heat on the stove top for 2 hours.

After two hours, uncover chili and stir well.

Season with salt and pepper, to taste. Serve with rice or baked potato and garnish with parsley or chives.
Source
Recipe by Carlene Thomas, RDN of Healthfully Ever After