Crab Cakes with Cranberry Lime Aioli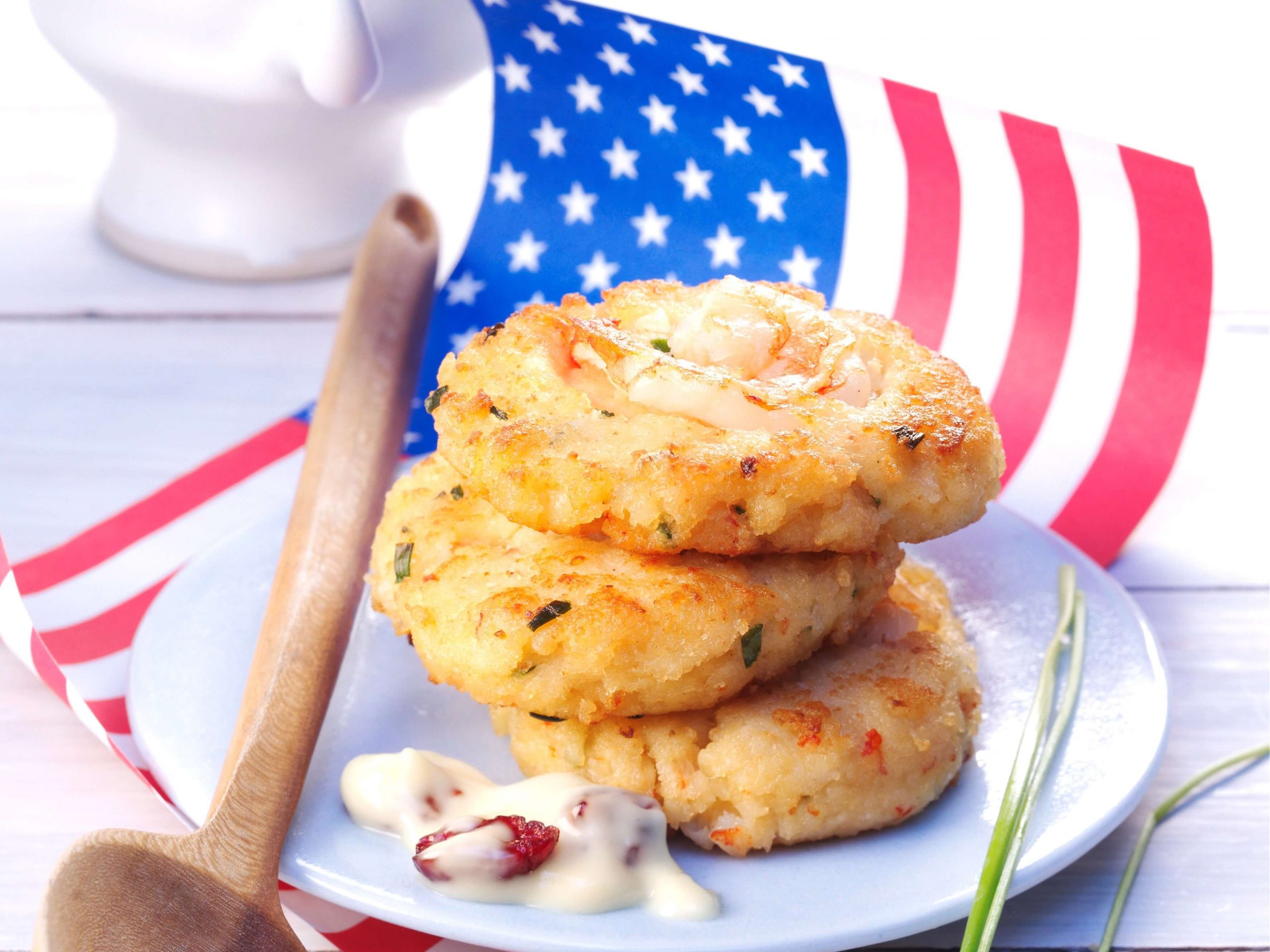 Ingredients
½ lb. cooked crabmeat or shrimp without shell

2 tsp. Dijon mustard

1 T mayonnaise

1 egg (M), beaten

1 pinch of grated zest from 1 organic lime

3 T breadcrumbs

1 small bunch of chives

4 T oil for frying

2 T dried cranberries

Salt and pepper to taste

For the Aioli:

1 egg yolk (M)

Juice from 1 lime

¼ cup oil

2-3 cloves of garlic
Instructions
Rinse prawn, pat dry, (about 4-5 set aside) and chop finely. Peel and dice onion. Puree prawn pieces, onion, mustard, mayonnaise, egg, and lime zest in an electric grinder. Stir breadcrumbs into the mixture. Season with salt and pepper. Rinse chives, shake dry, cut finely (set some aside for aioli) and stir into the mixture. Then refrigerate.

For the aioli, mix the egg yolks and lime juice in a tall mixing bowl. Peel the garlic and press through garlic presser. Gradually beat in the oil with a hand blender. Season with salt and pepper. Stir in cranberries and chopped chives.

From the fish mixture, form 8 small cakes (about 7-8 cm in diameter). Cut the remaining prawns in half horizontally and press prawns in each cake.

Heat oil in a nonstick pan and cook cakes in hot oil until golden brown. Serve with the aioli.