Cran "Brie" Bites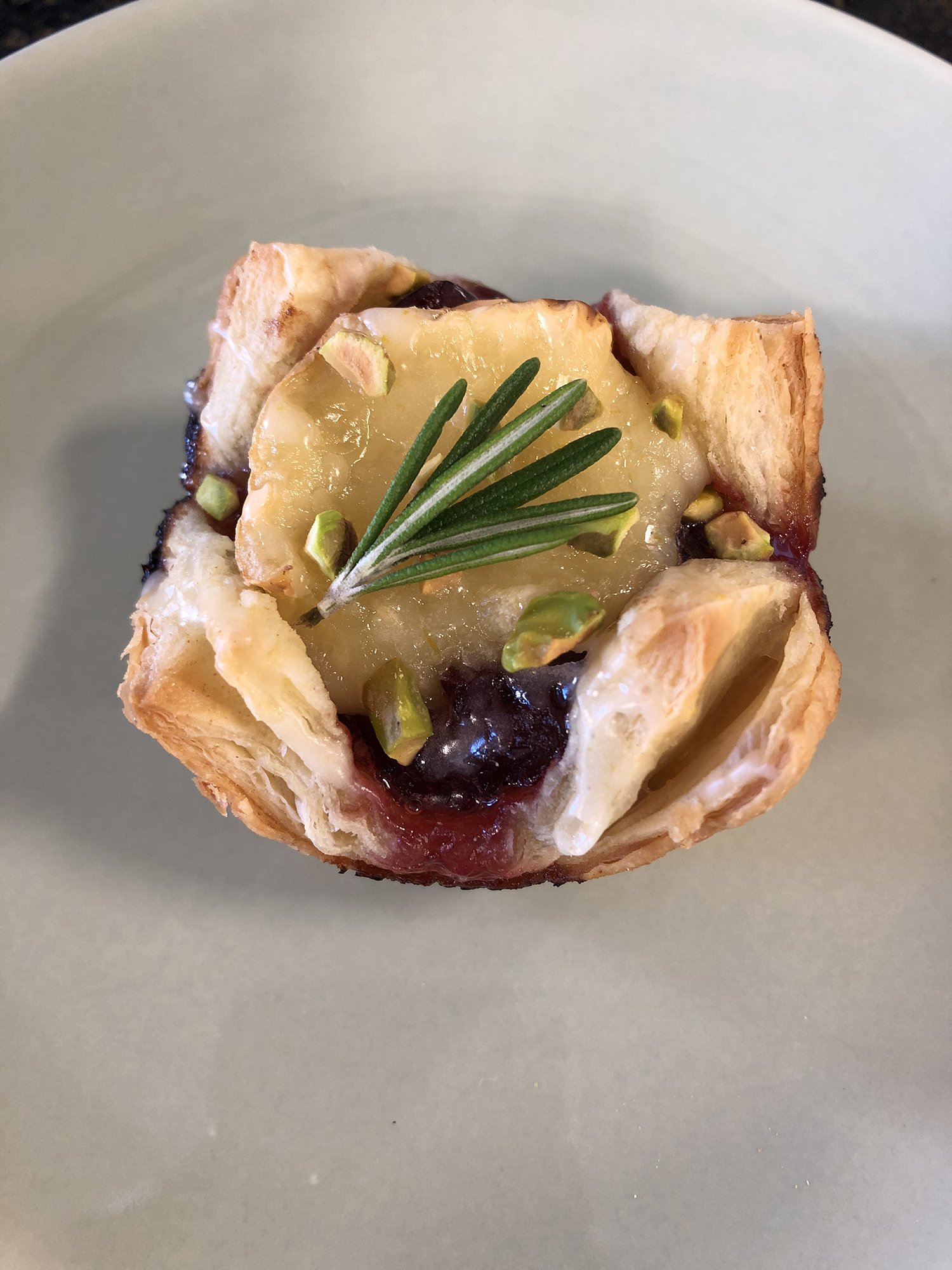 Ingredients
2 sheets phyllo dough

2 tablespoons vegetable oil

8 ounces Brie cheese wheel

14 ounces whole berry cranberry sauce

1/4 cup pistachios

1/2 cup confectioners' sugar

1 large navel orange

18 small rosemary sprigs
Instructions
Preheat oven to 380°F

Grease two muffin tins with cooking spray. Cut each sheet of phyllo dough into 9 equal squares for a total of 18 squares. Press into muffin tins. Brush lightly with vegetable oil. Bake for 5 minutes.

Cut Brie cheese into 18 equal pieces. Stir cranberry sauce and spoon about a tablespoon into each phyllo cup. Top with a square of Brie. Bake for approximately 20 minutes, check after 15 minutes.

Finely chop ½ cup unshelled pistachios (equivalent to ¼ shelled). Toast in pan over low heat for 5 minutes with rind from orange, stirring constantly. Combine confectioners sugar with juice and zest from one orange to make glaze.

Remove Cran-"Brie" Bites from oven, take out of muffin tins and place on cooling rack. Let cool for 10 minutes, then drizzle with orange glaze. Top with toasted pistachios and garnish with a sprig of rosemary.