Cranberries with Mixed Greens, Goat Cheese & Toasted Walnuts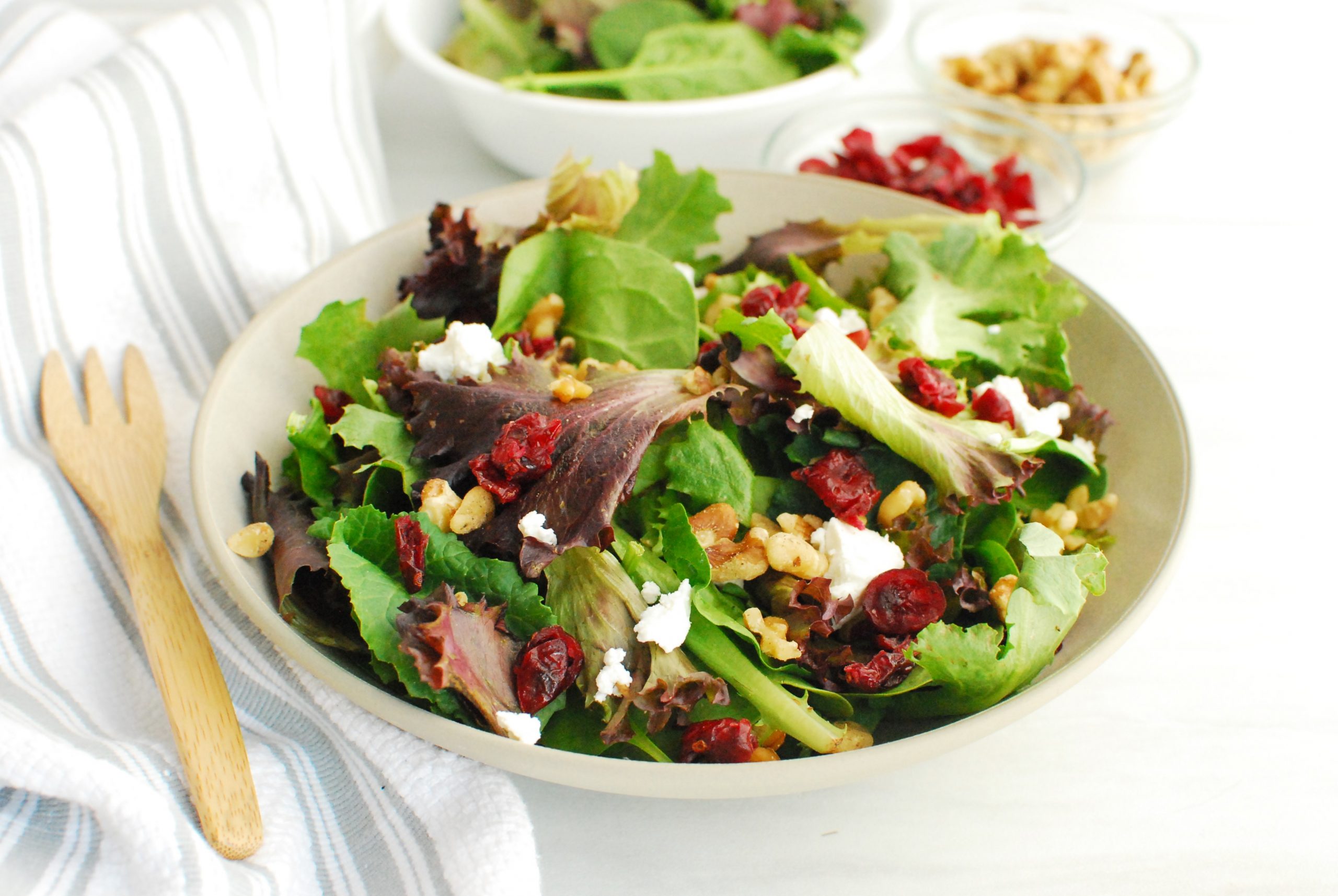 Ingredients
For the Dressing
2 tablespoons fresh lemon juice (the juice from one lemon)

2 tablespoons 100% cranberry juice

2 tablespoons honey

4 tablespoons soft mild-flavored goat cheese

1/4 teaspoon salt

1/4 teaspoon black pepper

6 tablespoons extra-virgin olive oil
For the Salad
9 cups mixed greens

1/2 cup soft goat cheese, crumbled

1 cup dried cranberries

1 cup toasted, chopped walnuts
Instructions
Directions for the Vinaigrette
Combine in a blender the lemon juice, cranberry juice, honey, goat cheese, salt and pepper. Blend until smooth, then, with the motor running, gradually add in the olive oil.

The vinaigrette can be stored in an airtight container in the refrigerator for 2-3 days.
Instructions for the Salad
Preheat oven to 350 degrees.

Toast chopped walnuts on a shallow baking dish for 8-10 minutes.

A few minutes before you serve the salad, in a large serving bowl toss the greens with the vinaigrette. Garnish with the cranberries, toasted walnuts, & crumbled goat cheese.