Cranberries with Pears and Apple Crisp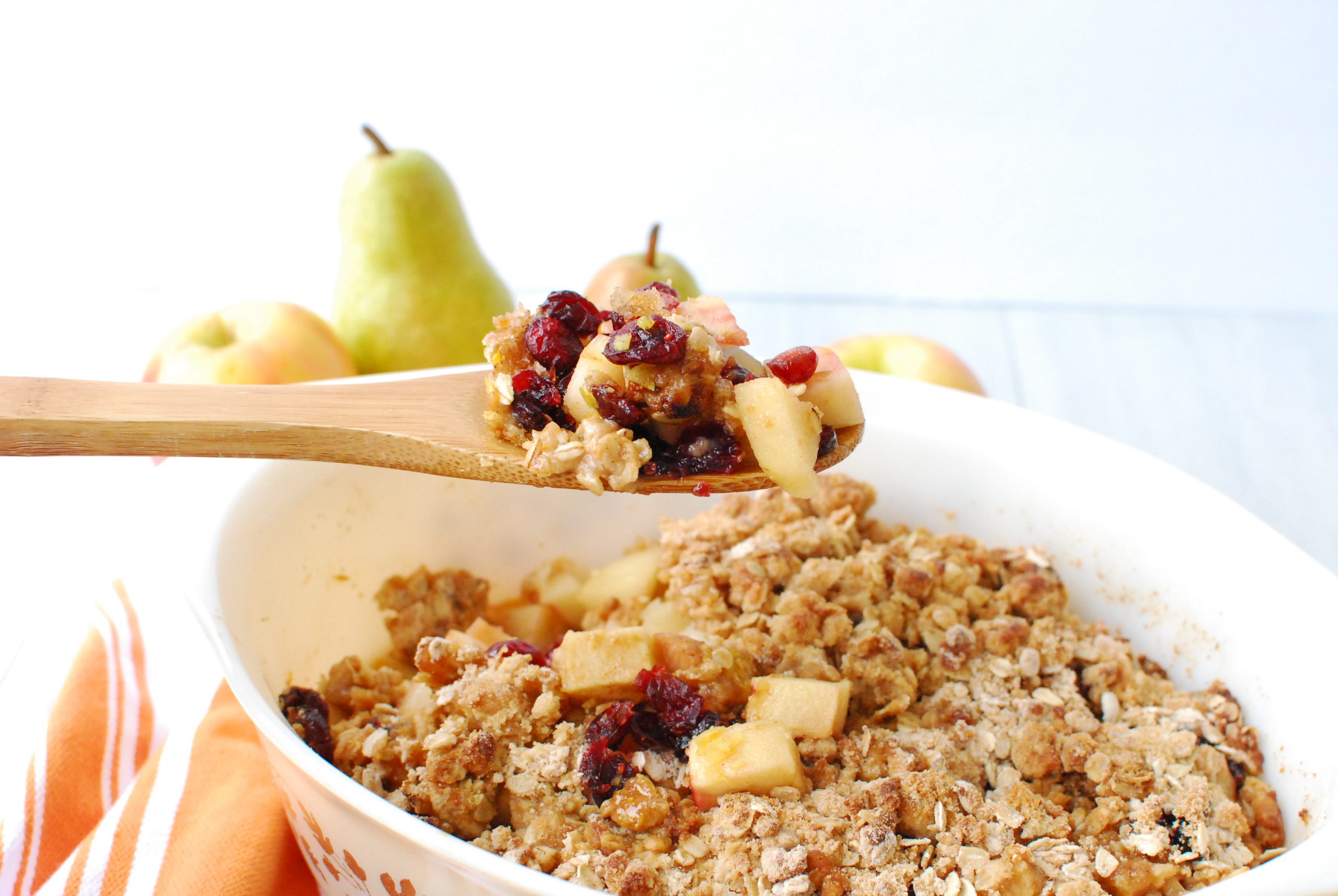 Ingredients
Ingredients for Cranberries with Pears and Apple Crisp
4 medium almost-ripe pears

4 medium crisp apples

1 cup dried cranberries

3 T water

1 lemon, juice and grated peel

1 cup brown sugar, divided into 2 portions

1 tsp. cardamom, divided into 2 portions

1/2 cup whole rolled oats

1/2 cup all-purpose flour

2 T butter

1 cup vanilla yogurt, optional*
Instructions
Directions
Preheat oven to 375degrees F and place oven rack in middle position.

Peel pears and apples, cut into quarters and core. Cut into large dice and place in lightly greased, shallow baking casserole. Sprinkle evenly with cranberries and water.

Remove peel from lemon and reserve juice. Sprinkle grated peel over fruit mixture.

Combine one half the brown sugar with one half the cardamom and sprinkle over fruit.

Meanwhile, combine rolled oats, flour, and remaining sugar and cardamom in medium bowl. Add butter and work with a fork until mixture is well-blended butter and crumbly. Add lemon juice and mix thoroughly. Sprinkle evenly over entire fruit mixture. Place in hot oven and bake for 45 minutes.

Remove from oven, allow to cool slightly. Stir yogurt in a small bowl until creamy. Serve bowls of warm Crisp, topped with yogurt if desired. *Optional ingredients are not included in the dietary analysis.