Cranberry Aioli with Artichokes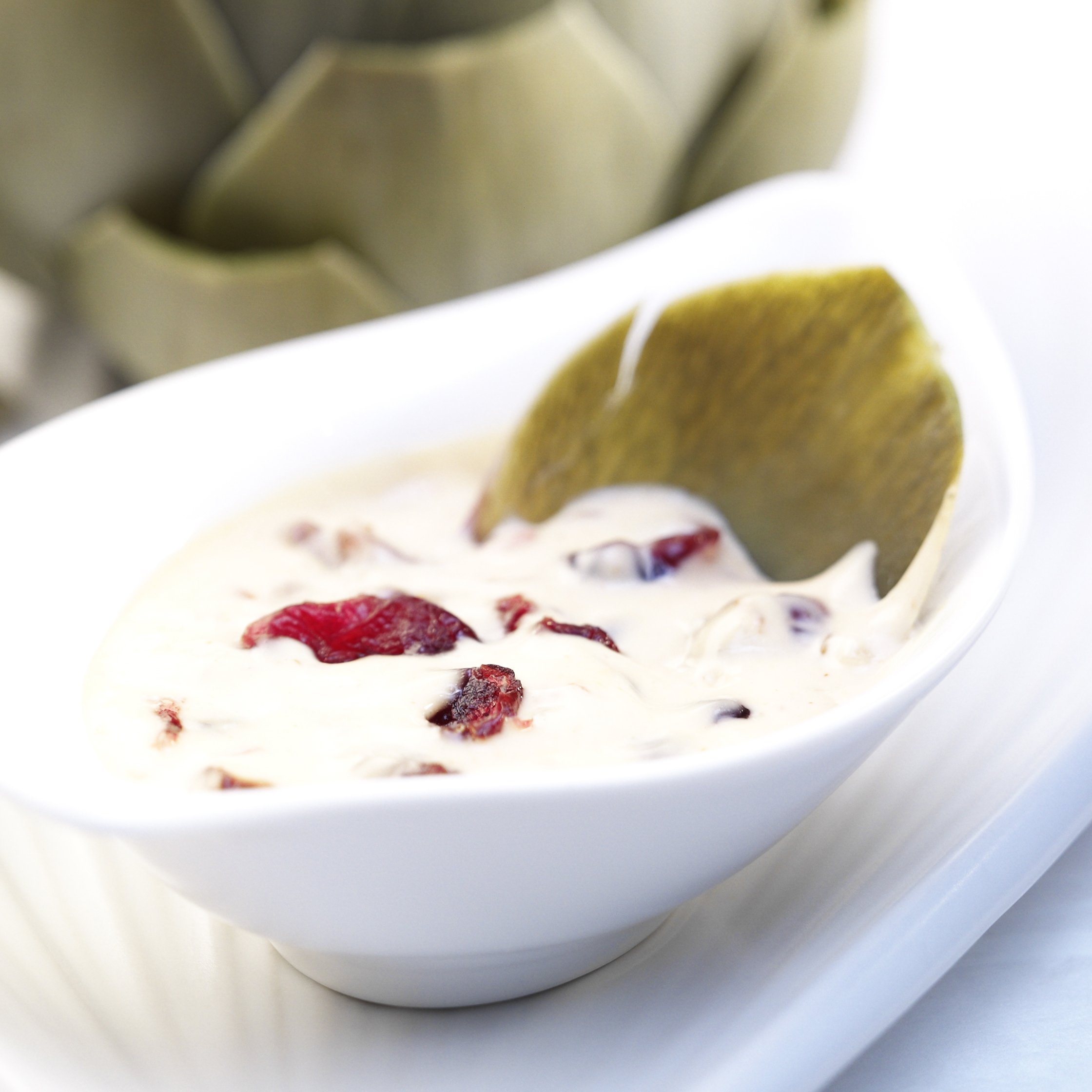 Ingredients
4 artichokes

1 organic lemon

Salt

For the Aioli:

3-4 Cloves of garlic

2 Egg yolks (M)

Juice from 1/2 lemon

1/2 cup Vegetable oil

1/4 cup Low-fat yogurt

2 Tbsp Chili sauce

1/4 cup dried cranberries

Salt and pepper
Instructions
Wash artichokes and cut off stalk. Boil plenty of water with salt. Rinse lemon and cut into slices. Add artichokes and lemon slices into boiling water. Cover and cook for about 30-40 minutes.

Peel garlic. Whisk egg yolks with salt, pepper, and lemon juice. Gradually add the vegetable oil in a thin stream and mix with hand blender. Press garlic through a garlic presser. Add yogurt and chili sauce, and stir. Finely chop up the cranberries and stir into mixture.

Scoop out the artichokes from the boiling water with a slotted spoon and drain well. Pluck off the leaves and dip each leaf (fleshy part) into the aioli. For consumption, only the fleshy part is edible.