Cranberry Almond Rice Pudding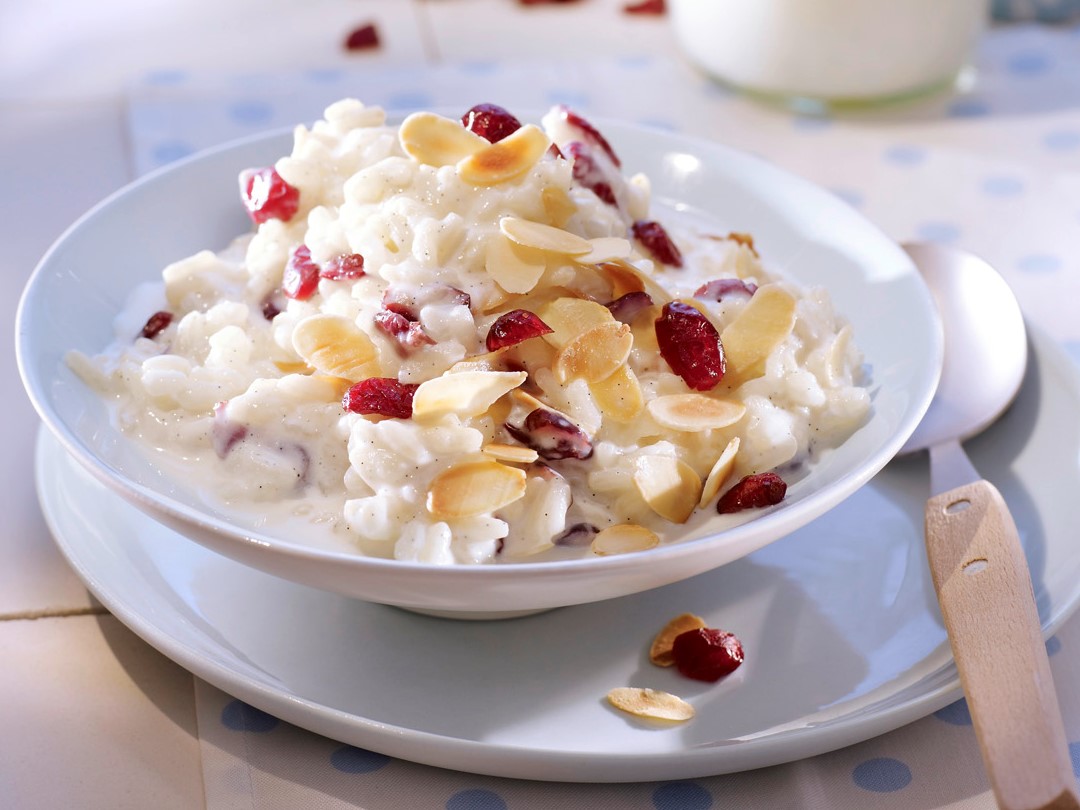 Ingredients
- 1 vanilla bean

- 1 pinch of salt

- 2 1/8 cups milk

- 2/3 cup milk rice (round grain rice)

- 1/4 cup flaked almonds

1/3 cup dried cranberries

2 tablespoons sugar
Instructions
Directions
Cut open the vanilla bean lengthwise and scrape out the seeds/pulp. Add salt and the vanilla bean with its seeds/pulp to the mix and stir while bringing to a boil. Stir in the rice and bring to the boil. Put the lid on the pot and simmer for 20-25 minutes. Frequently stir the mixture.

In the meantime, roast the almond flakes in an ungreased pan until they are light brown.

Stir in the cranberries, half of the almonds and sugar to the rice pudding and allow it to cool until it is lukewarm. Garnish with the remaining almonds and serve.
Source
Top 20 Cranberry Recipes to Watch 2014