Cranberry and Almond Cream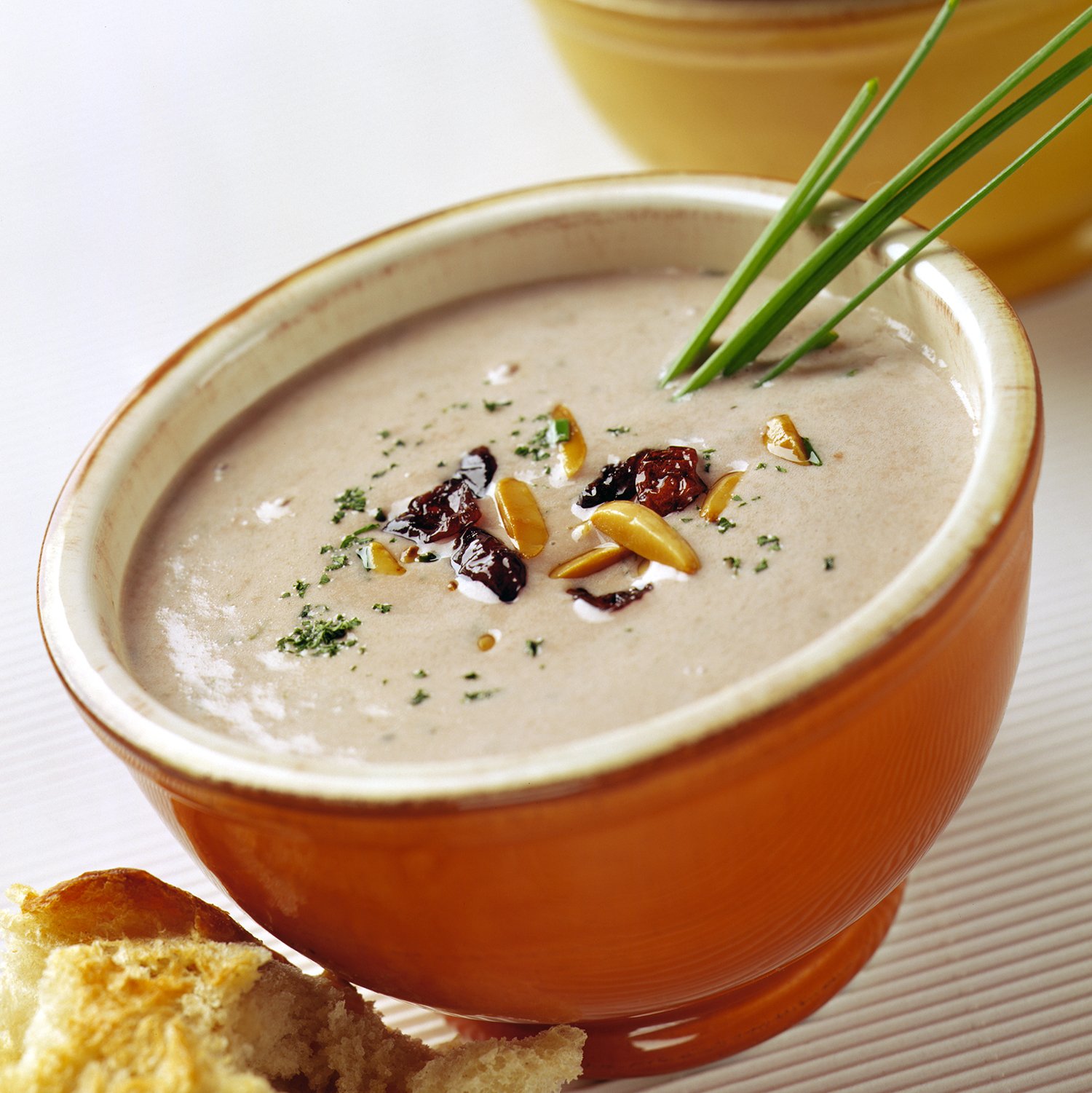 Ingredients
3/4 can cranberry sauce

1 bag Dried Cranberries

1 cup peeled almonds

1/2 cup chopped almonds

4 shallots

1/2 cup cream

1/2 liter chicken or beef broth

1/2 cup semi-sweet white wine

1 tbsp granulated chicken consomme

1 bunch scallions

4 Tbsp butter

Salt and pepper
Instructions
Melt 2 tablespoons butter in a saucepan over medium heat; saute shallots, add almonds, cranberry sauce and half the scallions. Blend this mixture with half the chicken broth and return this mixture to saucepan; add remaining broth, white wine, and cream; season with consomme , mix well and bring to a boil. If necessary, season again.

In the remaining butter fry almonds with a little salt.

Garnish with cranberries, toasted almonds and remaining scallions upon serving.