Cranberry and Fruit Nougat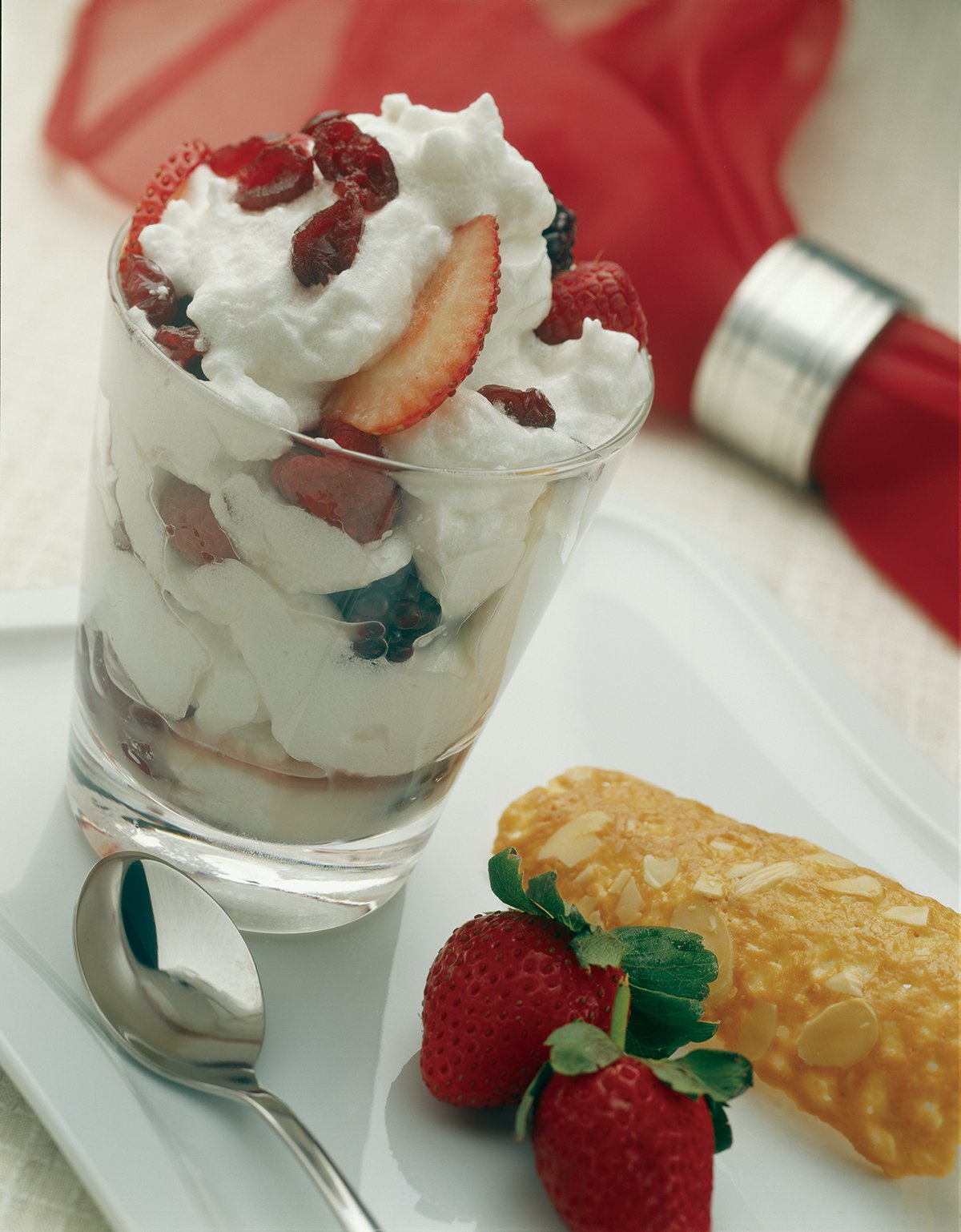 Ingredients
3/4 cup dried cranberries

8 strawberries

1 1/2 cup glass sugar

1 cup raspberries or blackberries

1 tsp lime juice

5 egg whites

8 small mint leaves
Instructions
Remove stems and wash the strawberries; slice lengthwise. I

n a small bowl, join mix sliced strawberries together with the other fruits and the cranberries.

Using an electric mixer, whip the egg whites at medium or medium-high speed until achieving consistent peaks, keeping whipping and add sugar.

Add some fruits to a glass, then the nougat, them more fruit and a bit of nougat until filling up completely.

Garnish with strawberry halves and mint leaves.