Cranberry and Spinach Side Dish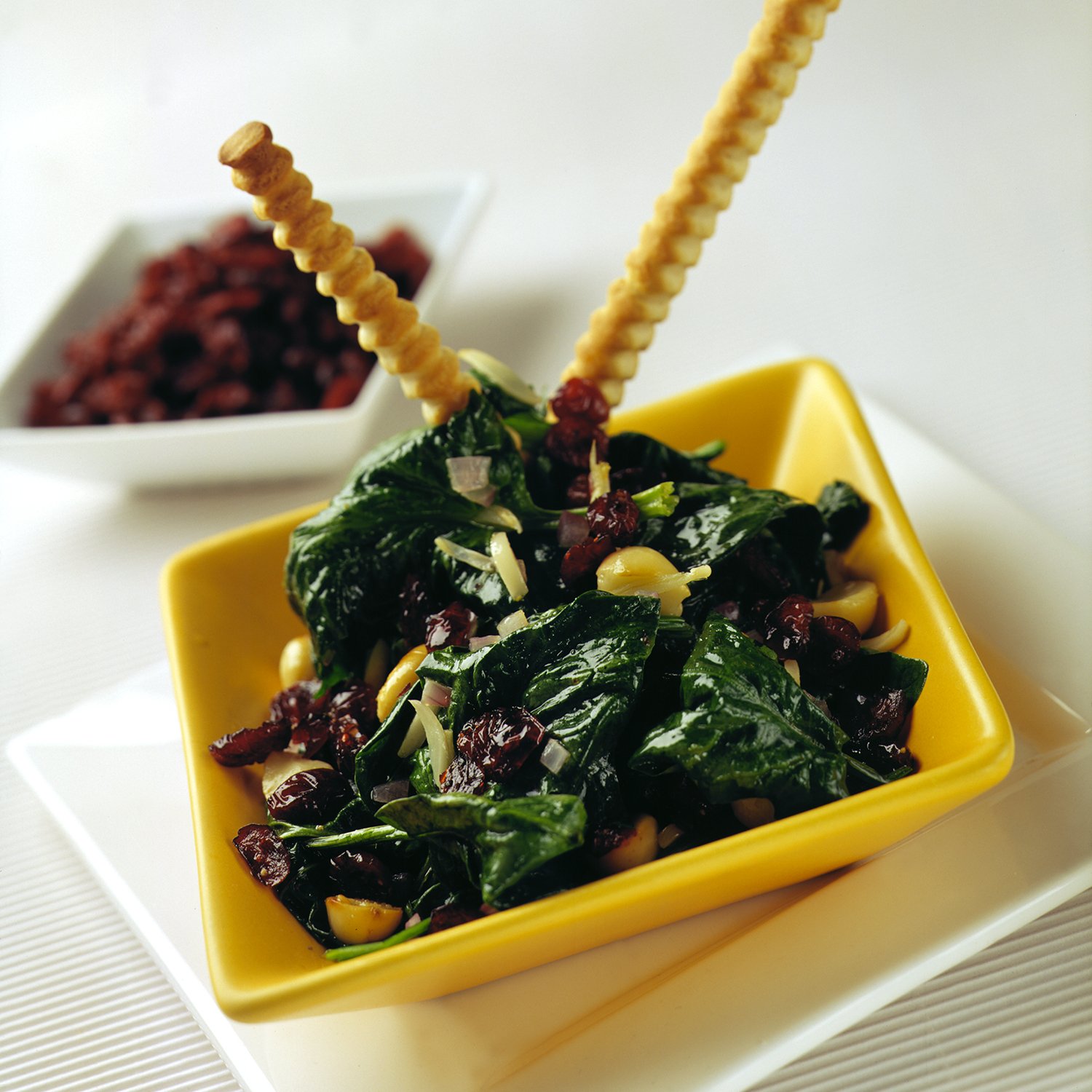 Ingredients
1 bag Dried Cranberries

1/4 cup walnuts or hazelnuts

1/4 cup pine nuts

2 Tbsp olive oil

1 red onion, finely chopped

1 garlic clove, finely chopped

4 1/4 cup spinach leaves, stemmed and washed (lettuce optional)

Salt & Pepper to taste
Instructions
Hydrate cranberries with boiling water, drain and reserve.

Lightly brown pine nuts and walnuts or hazelnuts, moving continuously over low heat.

In a skillet, heat the olive oil over medium heat, saute onion; add garlic and allow to cook one minute more. Lower heat, add cranberries, all nuts, and spinach; stir until lightly cooked. Season with salt and pepper to taste.

Serve warm or at room temperature, with lettuce if desired.