Cranberry and Strawberry Cup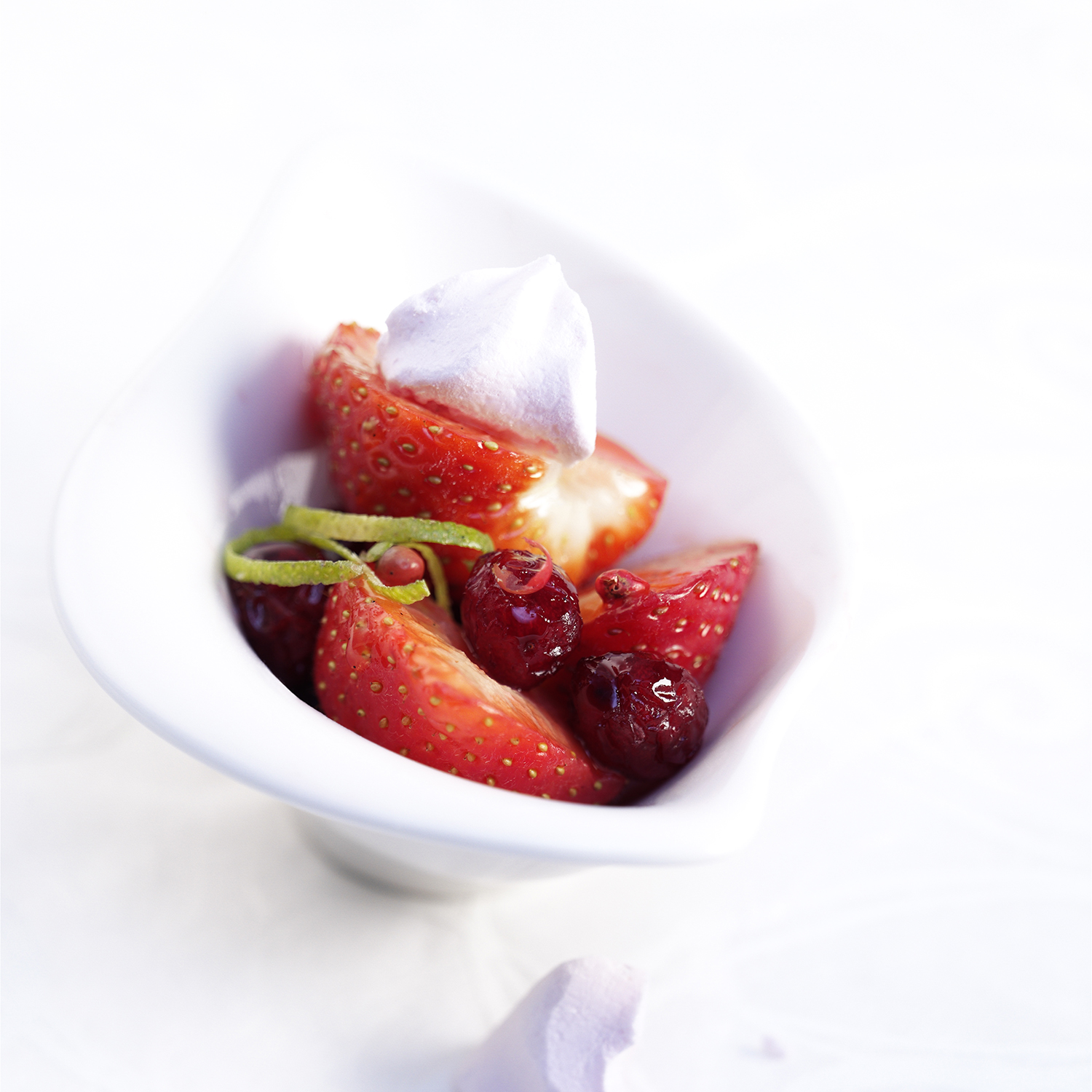 Ingredients
2 cups strawberries

3.5 oz. dried cranberries

1 lime

1/2 vanilla bean

1/2 tsp. crushed pink peppercorns

- 1 pinch of salt

Ready-made meringue cookies
Instructions
Rinse and wash strawberries. Cut strawberries into halves or quarters, depending on size. Wash lime and grate the peel with a zester. Squeeze juice from one half of the lime. Slit the vanilla bean lengthwise and scrape out seeds.

Mix strawberries with lime zest, lime juice, vanilla, cranberries, pink peppercorns and one small pinch of salt. Cover the mixture and place in a cool area for 15-20 minutes.

Put cranberry and strawberry mixture into serving glasses. Add crumbled meringues if desired.

Tip with fresh cranberries: Instead of dried berries, you can use fresh cranberries during the period from September through January. Add 5 ounces fresh cranberries with one T water and 2 T sugar into a small pot. Let it simmer for 3 to 4 minutes while stirring. Let cool before marinating.