Cranberry Apple Crisp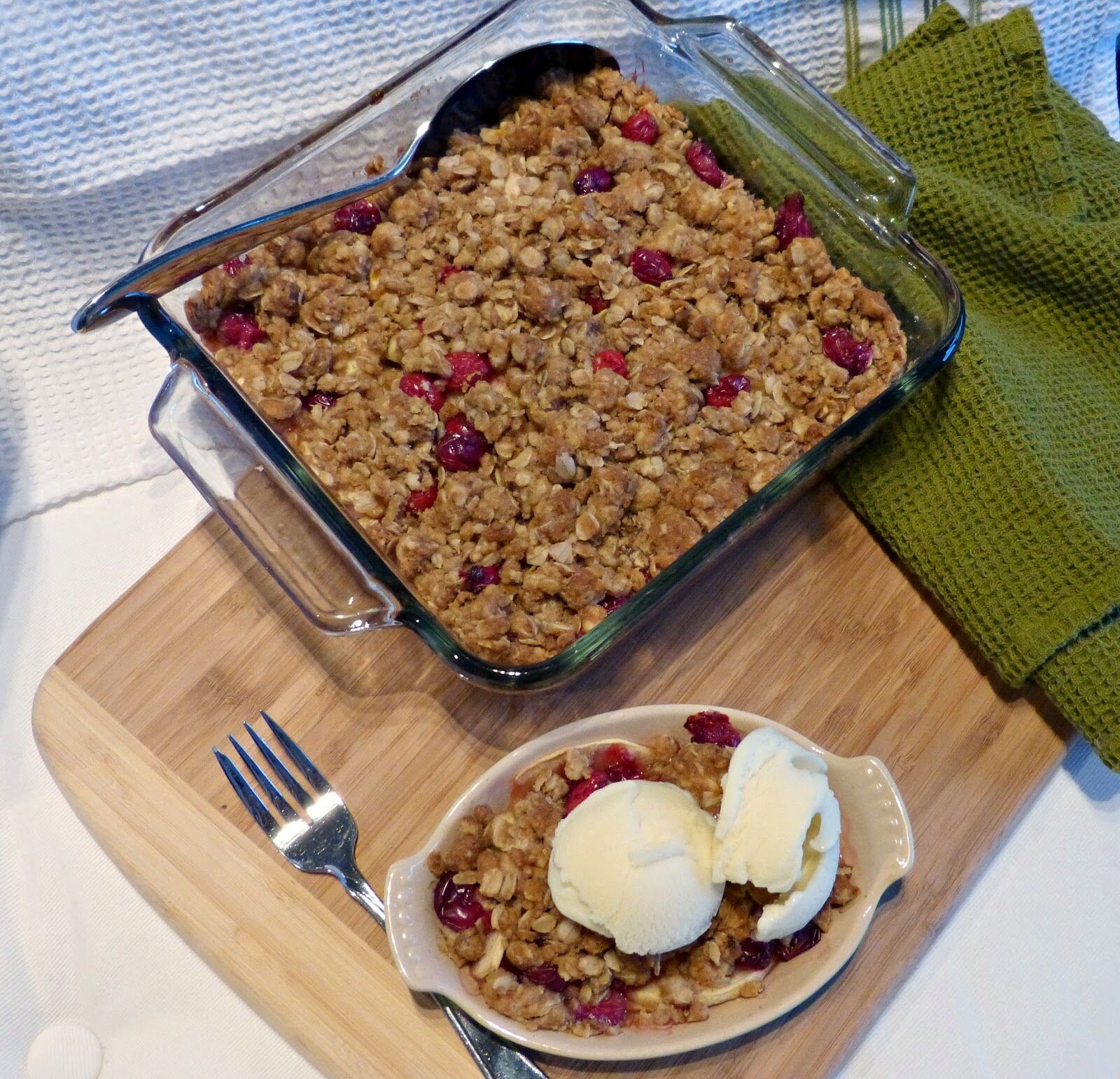 Ingredients
5 cups sliced tart (e.g. Granny Smith) apples

1 1/2 cups fresh or frozen cranberries

1/3 cup sugar

1/2 cup all-purpose flour

1/2 cup light brown sugar

1 teaspoon cinnamon

1/4 cup butter
Instructions
Preheat oven to 375 degrees. Lightly grease a 9-inch square baking pan.

Pare and core apples. Layer apples and cranberries in pan, sprinkling with sugar as you layer.

Mix flour, brown sugar, and cinnamon. Work in butter with a fork or your fingers until light and crumbly. Sprinkle topping evenly over apples and cranberries.

Bake 45 minutes or until apples are tender.