Cranberry Bars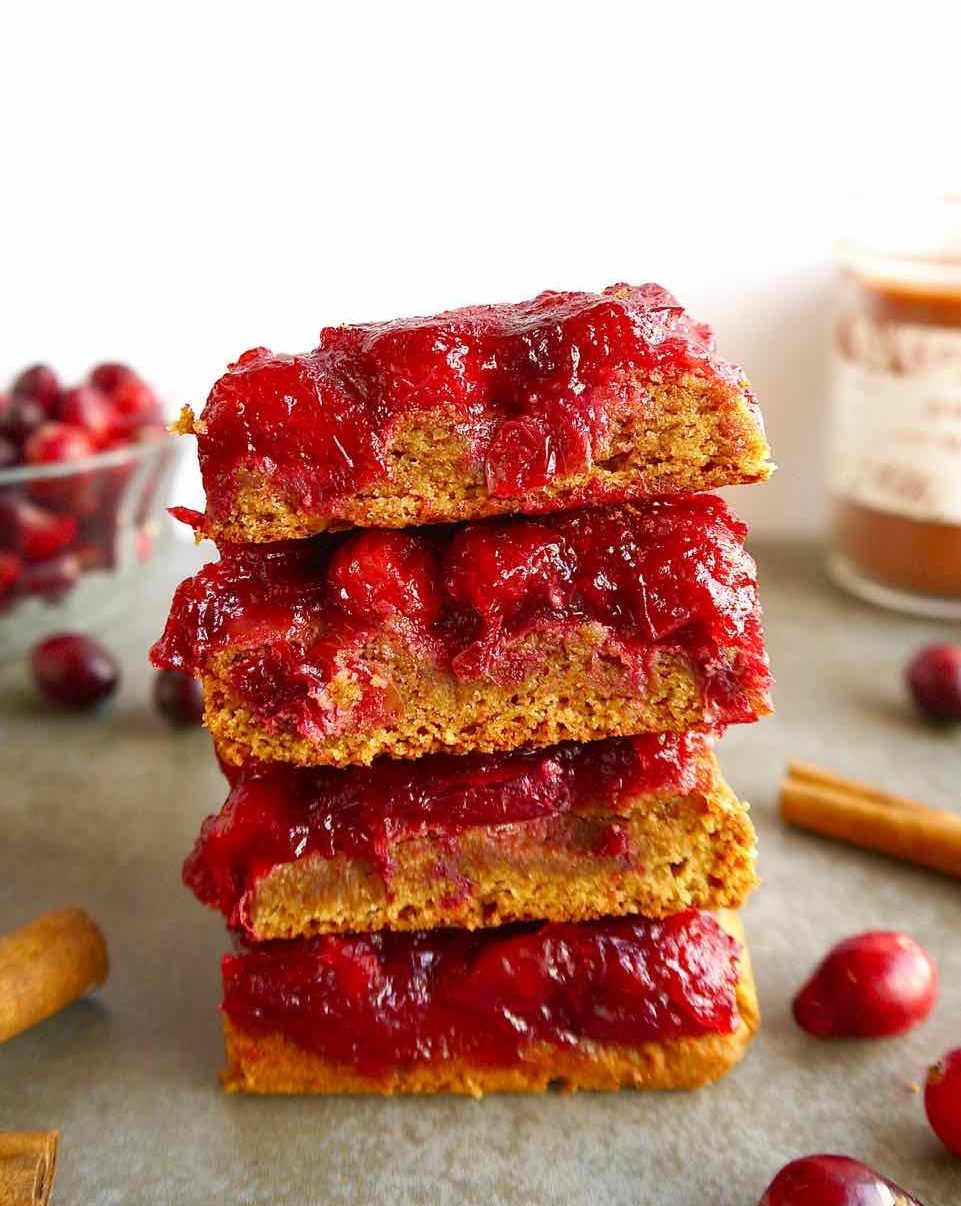 Ingredients
1 1/2 sticks unsalted butter, cut into 1/2-inch cubes

2 cups all-purpose flour

1/2 teaspoon Salt

1 cup plus 2 tablespoons granulated sugar, divided

3 cups fresh or frozen cranberries

1/4cup water Confectioner's (powdered) sugar for dusting
Instructions
Preheat oven to 350 degrees with rack in the middle.

Line a 9-inch square baking pan with 2 crisscrossed sheets of foil, leaving an overhand on 2 opposite sides, then butter foil.

Blend butter, flour, salt, and 1/2 cup granulated sugar in a food processor until mixture begins to clump together. Press into bottom of pan.

Bake until pale golden and sides begin to pull away from pan, 25 to 30 minutes.

While crust is baking, cook cranberries, remaining 2/3 cup granulated sugar, and water in a 2-quart heavy saucepan over medium heat, stirring occasionally, until cranberries burst, 6 to 8 minutes. Set aside.

Pour cranberries over baked crust and bake until egs is golden, about 25 minutes.

Sift confectioners sugar over top and cool completely in pan on a rack.

When cool, lift out of pan using foil overhang and cut into 12 squares, then sift more confectioners sugar on top.