Cranberry Borsht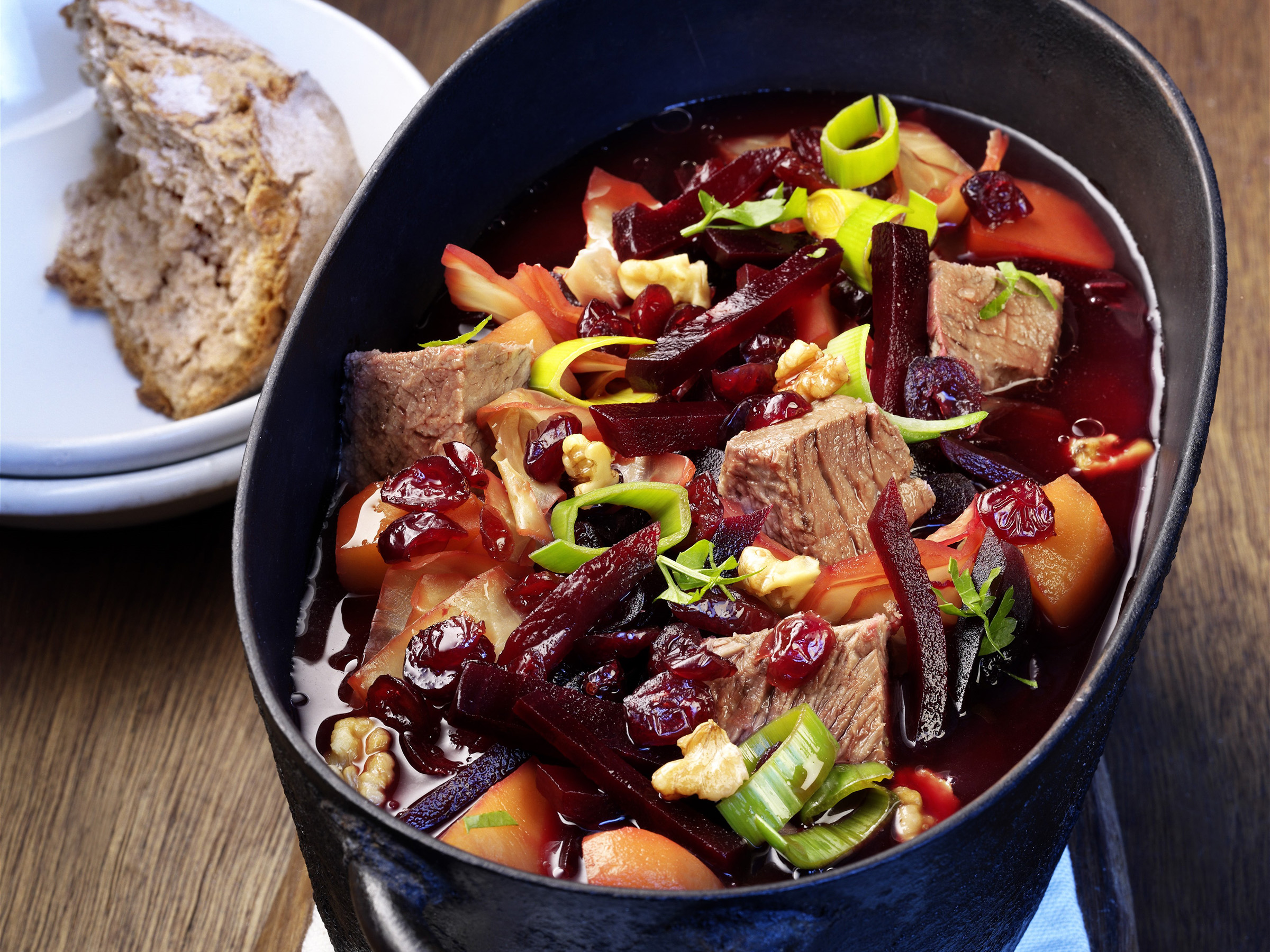 Ingredients
5 cups lean prime rib

6 1/3 cups meat stock (instant)

1-2 bay leaves

2 cups red beets

1 stem of leek

1 cup waxy potatoes

1 cup white cabbage

1-2 Tbsp lemon juice

1/2 cup dried cranberries

1/4 cup walnuts

2 Tbsp chopped parsley

Salt and pepper
Instructions
Rinse the prime rib and put in a large pot. Add meat stock and bay leaf to the pot, then bring it to a boil. Skim the surface of the broth, then cover pot and let it cook for 90 minutes.

Clean the leek, then rinse and slice into rings. Peel, wash, and dice potatoes. Clean the cabbage and cut into bit-sized pieces. Put leek, potatoes, and cabbage into the pot for the last 30 minutes of cooking time.

Scoop the red beets out of the soup. Let them cool off for a moment and then slice them into strips. Drizzle lemon juice over it. Let the red beets absorb the lemon juice for a brief moment and put it back into the soup along with the cranberries and chopped walnuts.

Take the meat out of the soup. Remove the bone and fat from the meat, and then dice it. Transfer the chopped meat back into soup and season it with salt and pepper according to taste. Garnish with parsley and serve.