Cranberry Brie Bites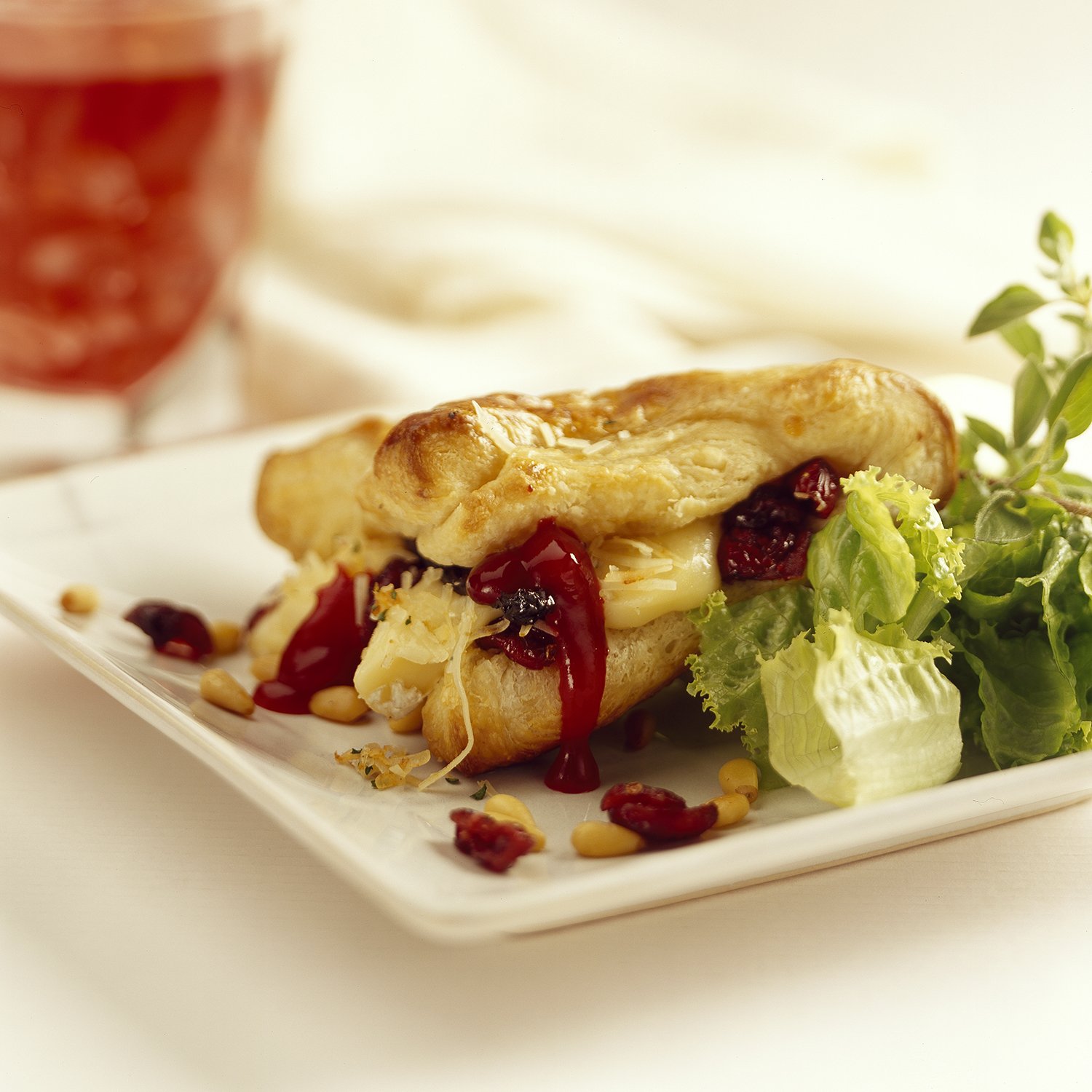 Ingredients
For the sauce:

12 oz bag frozen cranberries

1 cup sugar

1 Tbsp water

For the Brie Bites:

2 puff pastry sheets (allow to thaw)

1 large wedge of Brie (chilled)

Homemade cranberry sauce
Instructions
Directions
For the topping:

12 oz bag frozen cranberries

1 cup sugar

1 Tbsp water

For the Brie Bites:

2 puff pastry sheets (allow to thaw)

1 large wedge of Brie (chilled)

Homemade cranberry topping

Directions:

First preheat oven to 375 degrees Fahrenheit and set aside 1 cup of frozen cranberries to thaw.

Begin your homemade cranberry topping by mixing sugar, water, and remaining cranberries in a small sauce pan. Cook on low for about 10 minutes until the sugar has dissolved. Increase heat to medium for 12 minutes or until your cranberries burst. Apply 1/2 cup of the 1 cup reserved cranberries and cook on low an additional 1.5 minutes.

While your sauce is cooking, you can multitask. Place gyoza wrappers into the cups of a mini cupcake sheet. If you want the flower shapes, just pinch and fold around the edge 5 times.

Add in 1 inch cubes of brie into each cup and top with about a teaspoon of your homemade cranberry sauce.

Pop them in the oven to bake at 375 for 10 minutes or until the corners are a nice golden brown. Cool for 5 minutes and garnish with whole cranberries dredged in sugar and mint or basil leaves. These are best when eaten immediately while still warm!