Cranberry Broccoli Pasta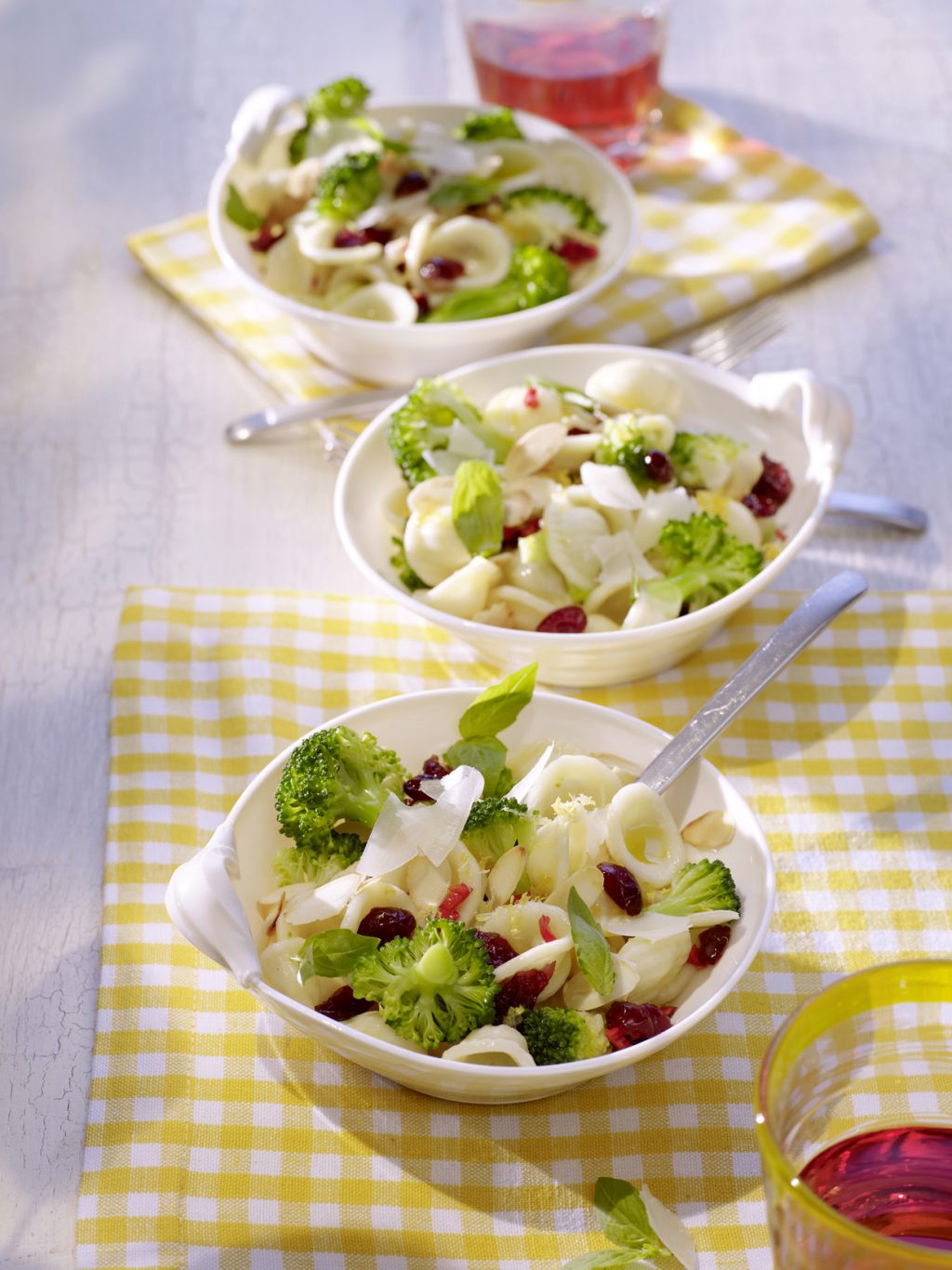 Ingredients
Ingredients for Cranberry Broccoli Pasta
1/4 cup almond flakes

2 small garlic cloves

1 red hot pepper

1 1/2 lb. broccoli

2/3 lb. orecchiette pasta

Pinch of salt

6 T olive oil

1/3 cup cranberries

1 tsp. finely grated organic lemon peel

4 sprigs of basil

3/4 cup grated pecorino cheese
Instructions
Directions
Roast the almond flakes in an ungreased frying pan until they are golden brown. Finely chop the garlic. Cut the pepper in half lengthwise, remove the seeds and finely dice it. Clean the broccoli and separate it into florets.

Cook the orecchiette pasta in accordance with the instructions on the packet. Add the broccoli 4 minutes before the end of the cooking time for the pasta.

Heat 3 tablespoons of oil in a large pan. Stew the garlic and pepper in this over medium heat for 2 minutes. Drain the orecchiette pasta and broccoli, and collect 250 ml of the boiling water. Pour this water into the pan and add the cranberries and lemon peel into the garlic mixture in the pan and boil it. Stir in the orecchiette pasta, broccoli and 3 tablespoons of oil. If necessary, add a little salt to the mixture of broccoli, cranberries and orecchiette. Serve with roughly plucked basil leaves, almonds and pecorino sprinkled on top.
Source
Top 20 Cranberry Recipes to Watch 2014