Cranberry Burning Vineyard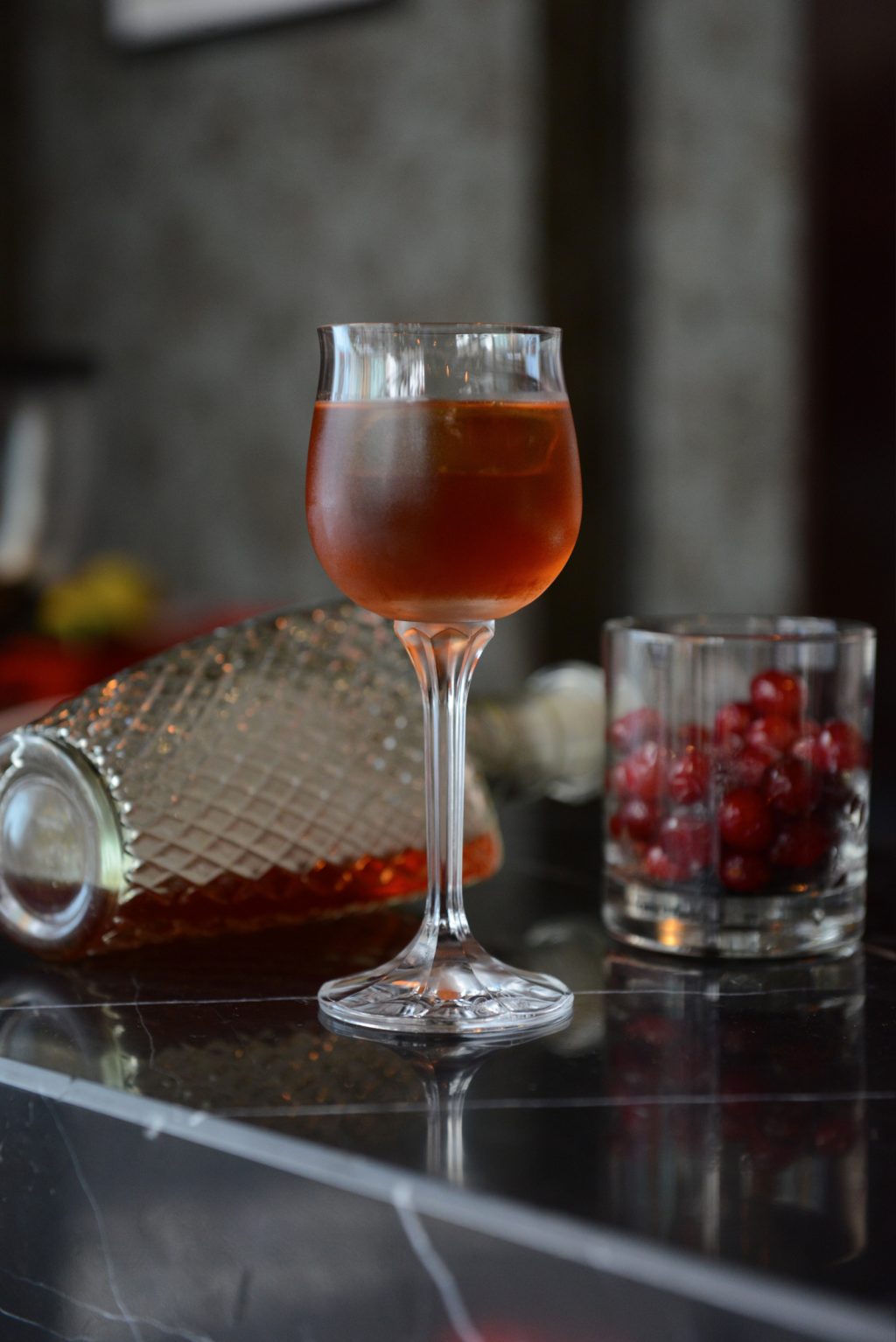 Ingredients
Ingredients for Cranberry Burning Vineyard
1 1/3 oz Cranberry juice

1 oz Vermouth
Instructions
Directions
Pour cranberry juice into a glass vessel, apply smoke gun and insert smoke into the vessel then seal it to smoke the cranberry juice inside.

Next pour out the cranberry juice, add the vermouth and stir the drink well in a mixing glass.

Pour the drink into a cocktail glass and serve with frozen cranberries.