Cranberry and Cheese Jelly in Biscuit Crust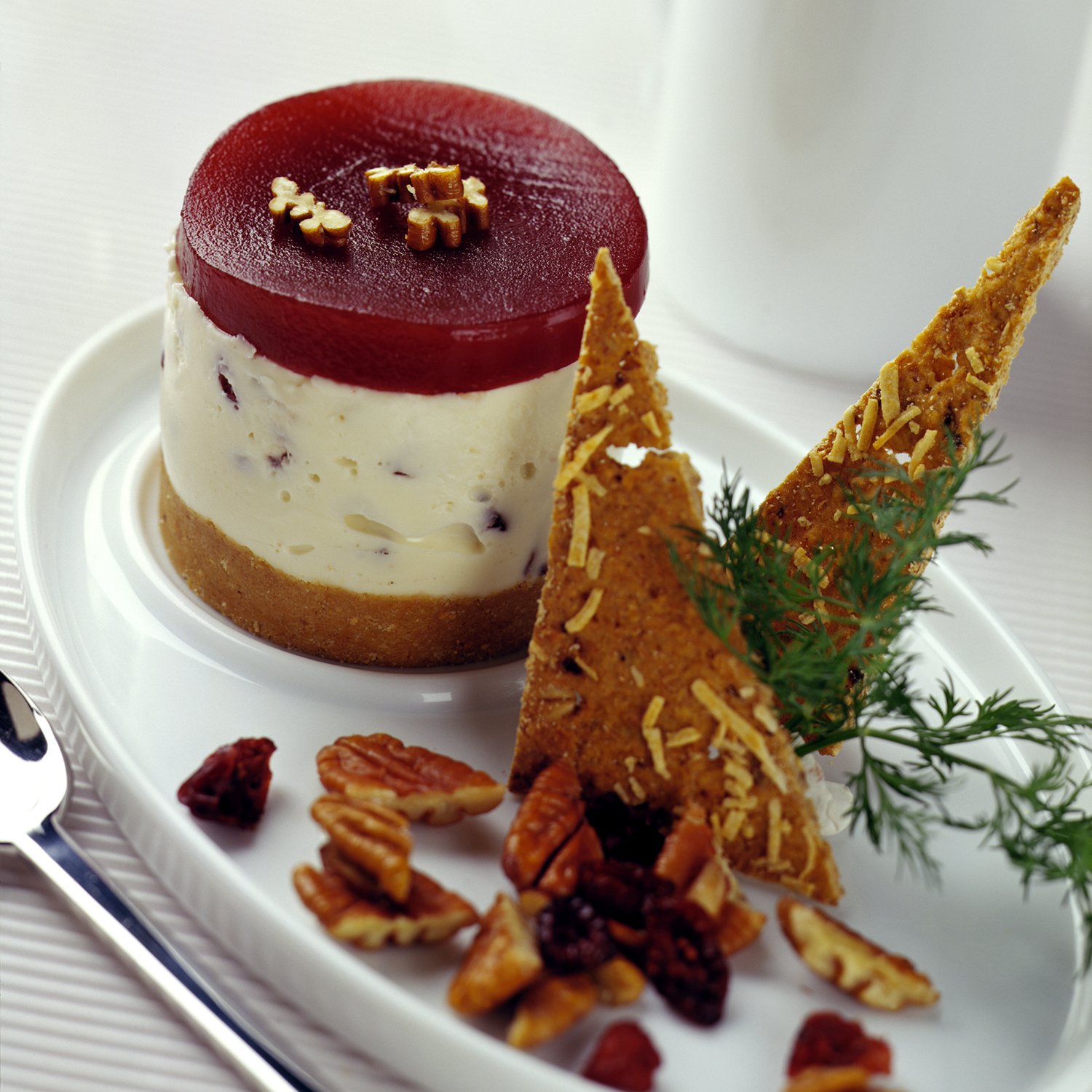 Ingredients
1 bag Dried Cranberries

1 can cranberry sauce

3/4 cup cream cheese

2/3 cup sugar

1/2 cup cream

1 pack gelatin

2 cups vanilla biscuits, crushed

1/2 cup softened butter

1/2 cup walnuts
Instructions
Mix crushed biscuits with butter and 1/3 cup sugar to obtain a mold-able paste, line the base of the mold or molds with the paste forming a bed about half inch thick.

Blend cream cheese, cream, the remaining sugar and vanilla; reserve in blender. Hydrate gelatin in 1/4 cup cold water, place over medium heat, stirring until dissolved, add to blender again, pour the mixture into a bowl and add 3/4 bag of dried cranberries, mix and pour into the molds; refrigerate at least 2 hours.

Meanwhile, over low heat melt half the cranberry sauce with a little water, add the remaining cranberries.

When serving, pour the sauce over the jelly, sprinkle with walnuts previously browned in a little butter.