Cranberry Chewy Nut Bars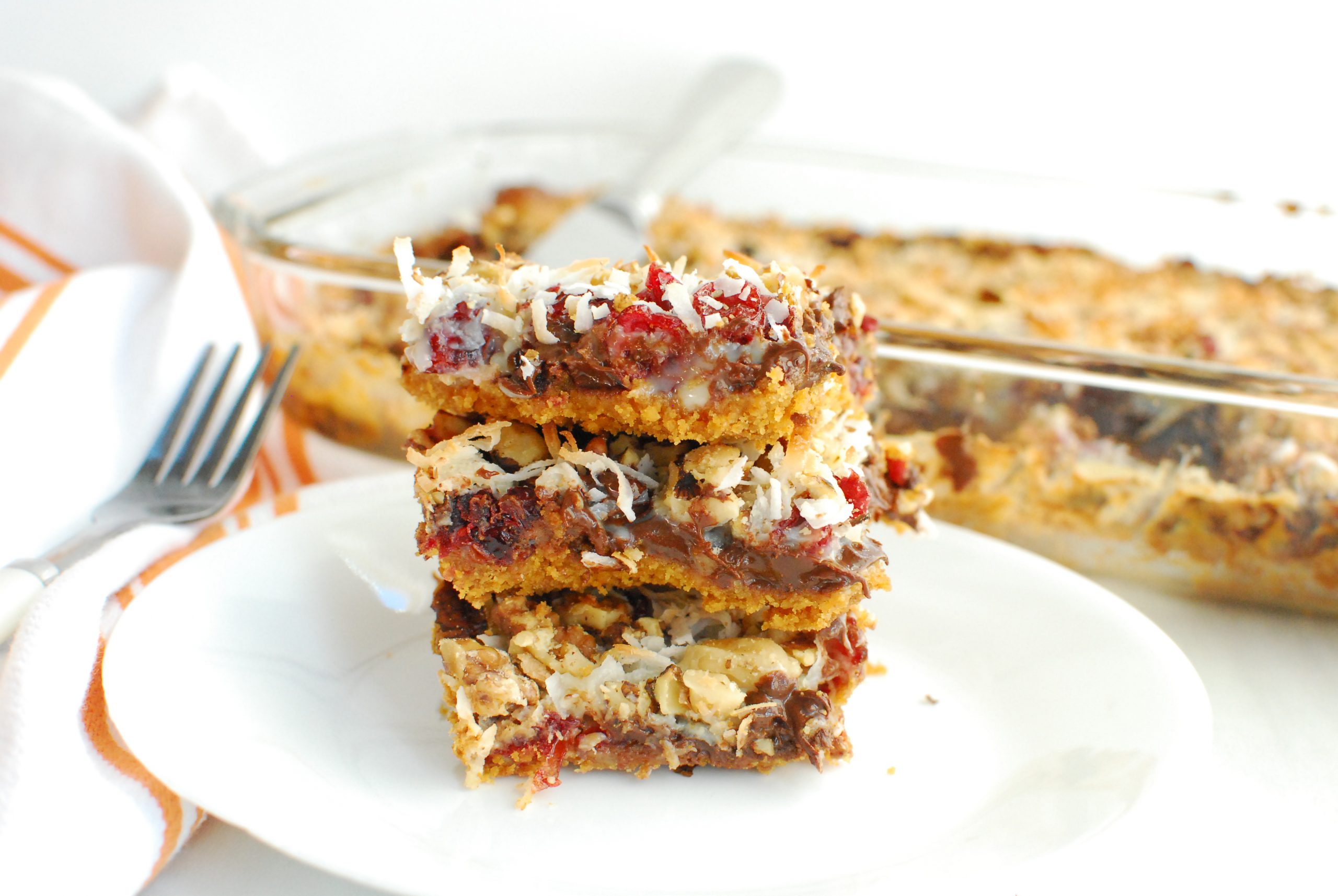 Ingredients
1/2 cup (1 stick) butter

1 1/2 cups graham cracker crumbs

1 can sweetened condensed milk

1 cup semisweet chocolate chips

1 cup sweetened, dried cranberries

1 1/3 cup flaked coconut

1 cup chopped walnuts
Instructions
Preheat oven to 350 degrees.

In a 9 x 13 pan melt butter in the oven.

Sprinkle graham cracker crumbs over melted butter, and then pour condensed milk evenly over the graham cracker crumbs.

Top with remaining ingredients, and press down firmly.

Bake 25 minutes, cool, and cut into bars. Store in airtight covered container at room temperature.