Cranberry Chicken and Rice Salad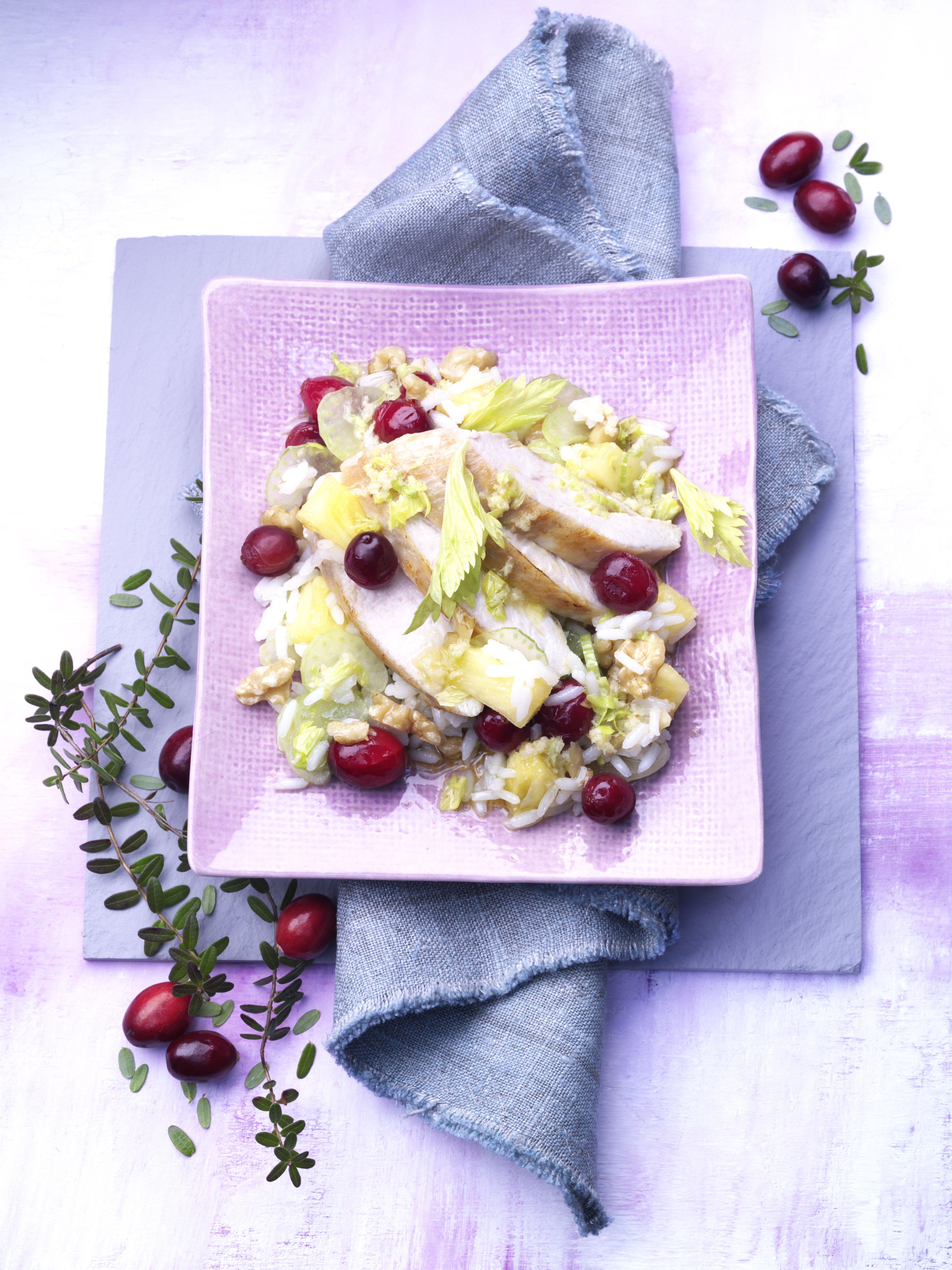 Ingredients
Ingredients for Cranberry Chicken and Rice Salad
Ingredients:

4 oz long grain rice

2 chicken breast filets

3 tablespoons vegetable oil

2 stalks of celery

5 oz fresh pineapple fruit pulp

1 walnut-sized piece of fresh ginger

Juice from 1 lemon 1 pinch of sugar

1 cup walnuts

31/2 oz dried cranberries

salt

pepper
Instructions
Directions
Cook the rice well with a little salt in accordance with the instructions on the packet.

Then rinse with cold water and drain well.

Season the chicken breast filets with salt and pepper. Heat 1 tablespoon of vegetable oil in a frying pand and fry the chicken breast filets in it for approx. 12-15 minutes, turning them over now and then. Let them cool down.

Clean the celery (as required save some of the celery green), rinse and cut into fine slices. Cut the pineapple into small cubes.

Peel the ginger and finely grate it. Stir the lemon juice with 1 pinch of salt, pepper and sugar. Mix in the remaining vegetable oil. Finely chop the walnuts.

Mix the rice with the ginger-vinaigrette. Mix the celery, pineapple and walnuts. Loosely arrange the cranberries. Cut the chicken breast into pieces and arrange it together with the salad. Serve as required garnished with celery green.