Cranberry Chicken Stir Fry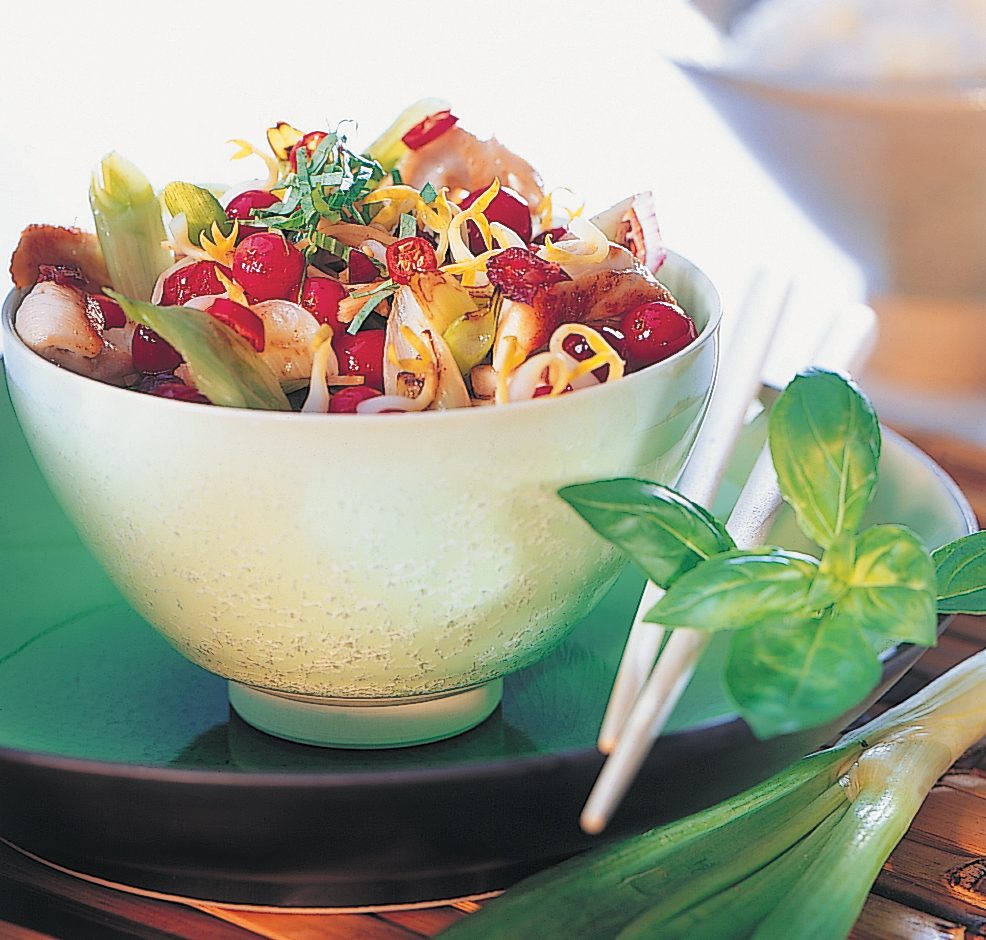 Ingredients
1/4 cup dried cranberries

2 cups chicken breast

3 Tbsp sesame oil

1/2 cup cranberries (fresh or frozen)

3/4 cup bean sprouts

1 Tbsp chopped basil leaves

1 piece of ginger (walnut sized)

2 shallots

2 cloves of garlic

1 small red chili pepper

1 bunch of spring onions

Soy sauce

Red-pepper-sauce

1 shot of Sherry fino
Instructions
Chop dried cranberries roughly. Peel and cut ginger into thin strips. Peel and dice shallots. Peel garlic and press it through the garlic presser. Wash, clean and chop the chili pepper into thin rings. Peel and clean spring onions, and chop then into rings approximately 1 cm wide.

Cut the chicken breast into thin strips. Heat oil in a wok and cook shallots in the pan until soft. Add ginger and garlic, saute them briefly. Add chicken strips and fry for 3-4 minutes, stirring continuously. Season with sesame oil, soy sauce, red-pepper-sauce and sherry. Add all cranberries and continue frying.

Fold in chili, bean sprouts and spring onions and continue frying for 2-3 minutes. Serve it with rice and sprinkled with basil to garnish.