Cranberry Chicken Wonton Bites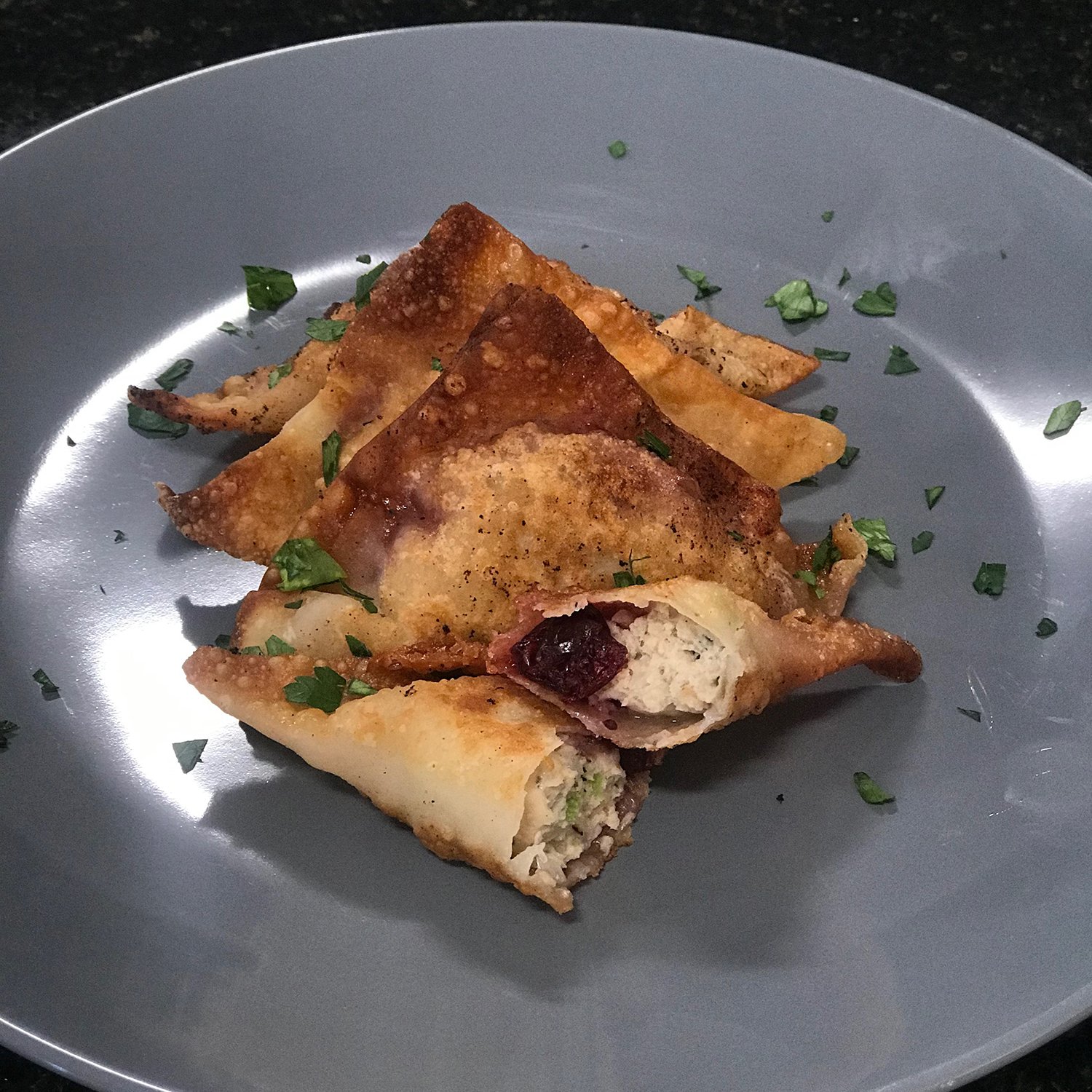 Ingredients
1/2 cup celery

1/2 cup sweet white onion

1 tablespoon garlic cloves

1/2 cup parsley

2 cups ground chicken

1 teaspoon Garlic powder

2 teaspoons salt

1 teaspoon Ground black pepper

1 3/4 cups Cranberry Sauce

24 wonton wraps

1 1/2 cups Canola oil

1/4 cup water
Instructions
Mince celery, onion, garlic, and parsley until fine and add to ground chicken in a large bowl.

Add garlic powder, salt, and ground pepper to the large bowl with ground chicken mixture. Mix by hand until ingredients combined.

Add canola oil to a large sauce pan and heat until it reaches 375°F. Take one wonton wrapper and add 1 teaspoon each of ground chicken mixture and cranberry sauce and put in center of wonton wrap. Wet the edges of the wrapper then fold in half and seal shut. Place 4 wontons in oil at a time for 2 minutes on each side or until the inside mixture reaches 165°F. Place on a plate with paper towel to remove any excess grease from wontons. Let cool for 5-10 minutes.