Cranberry Chocolate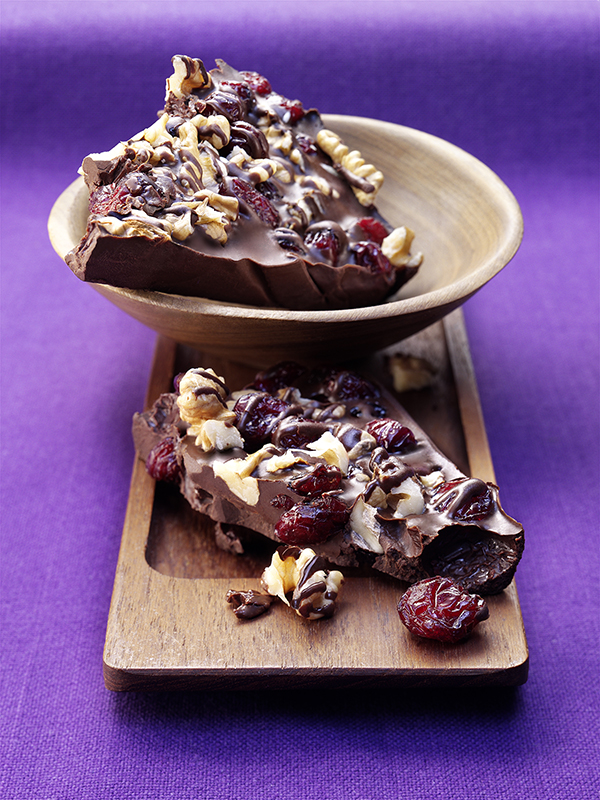 Ingredients
1 2/3 cup dark chocolate couverture

1 pinch of ground cardamom

1/4 cup walnuts

1 cup dried cranberries
Instructions
Cut chocolate into pieces. Place in a bowl and melt over hot water. Stir in cardamom. Coarsely chop walnuts.

Line a baking sheet with parchment paper and place a square baking frame on top (approx. 20 x 20 cm). Set aside 1-2 tsp of the chocolate and pour the remaining chocolate inside the baking frame. Spread it evenly and sprinkle with walnuts and cranberries. Drizzle the 1-2 tsp chocolate on top in thin lines. Let it harden.

Break or cut into pieces.

Tip: Cranberry chocolate in also perfect as a gift. You can even change the flavor by replacing the spice with cinnamon, chili, red pepper or vanilla.