Cranberry Salsa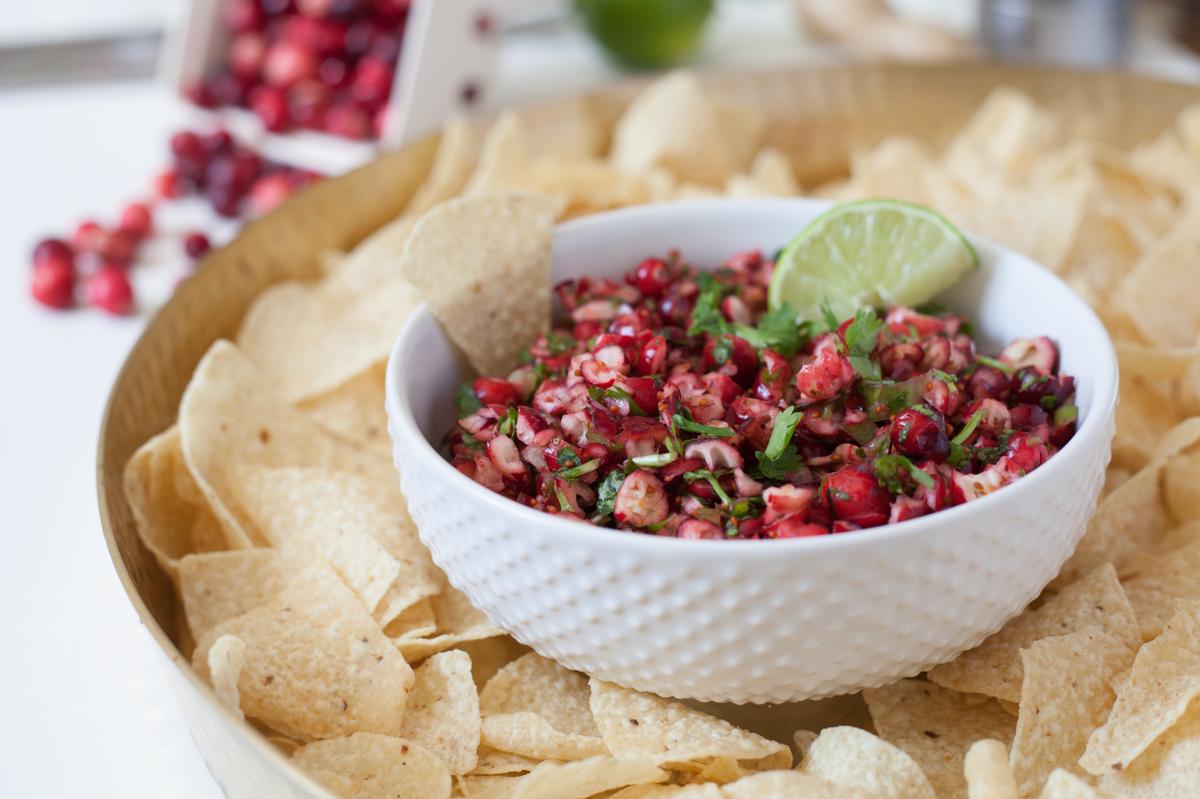 Ingredients
½ cup freshly squeezed lime juice (approximately 2 whole limes)

1 teaspoon finely-grated fresh, peeled ginger root or ¼ teaspoon ground ginger

3 tablespoons sugar

Freshly ground black pepper to taste

1 teaspoon kosher salt

3 cups fresh cranberries

1 ½ teaspoons minced jalapeño pepper

1 cup fresh cilantro leaves

¼ cup chopped green onion/scallion (white and green sections, approximately 4 green onions)

tortilla chips
Instructions
Directions
In a small bowl, juice limes. Add freshly grated ginger, sugar, pepper and salt to bowl. Stir to combine and set aside.

In the food processor bowl, add fresh cranberries, jalapeño pepper, cilantro and green onion. Pulse approximately 5 times to combine.

Place cranberry mixture into a serving bowl and add lime mixture. Stir to combine with a rubber spatula.

Garnish with a slice of lime and serve with tortilla chips.
Source
Carlene Thomas, RDN, LD, Healthfully Ever After