Cranberry Cinnamon & Ginger Spritz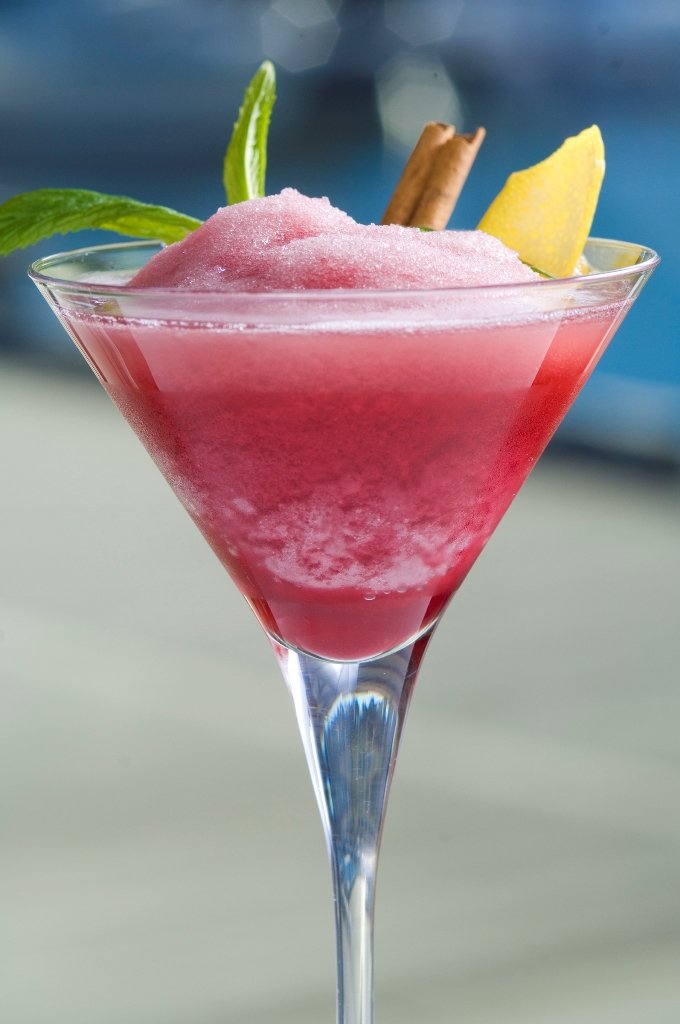 Ingredients
600 ml cranberry juice

200ml apple juice

1 Cinnamon quill

6 Tbsp raspberry puree (made by pureeing fresh raspberries and straining the pulp)

50 ml Creme de Cassis

1 Large lemon

Chilled ginger ale
Instructions
Pour the cranberry juice into a shallow tray and place in freezer until ice crystals form around the edge.

Use a fork to mix the crystals back into the middle. Place back in freezer and repeat.

Bring the apple juice and cinnamon quill to a boil. Take off heat and cool. Reserve the cinnamon quill.

Transfer the apple juice, creme de cassis, raspberry puree and cranberry ice to a processor and process till a slushy texture is achieved.

Spoon into martini glass with a cinnamon quill as a swivel. Use a vegetable peeler to pare a strip of lemon rind and use as a scoop. Garnish with a sprig of mint.