Cranberry Citrus Salad with Chili Vinaigrette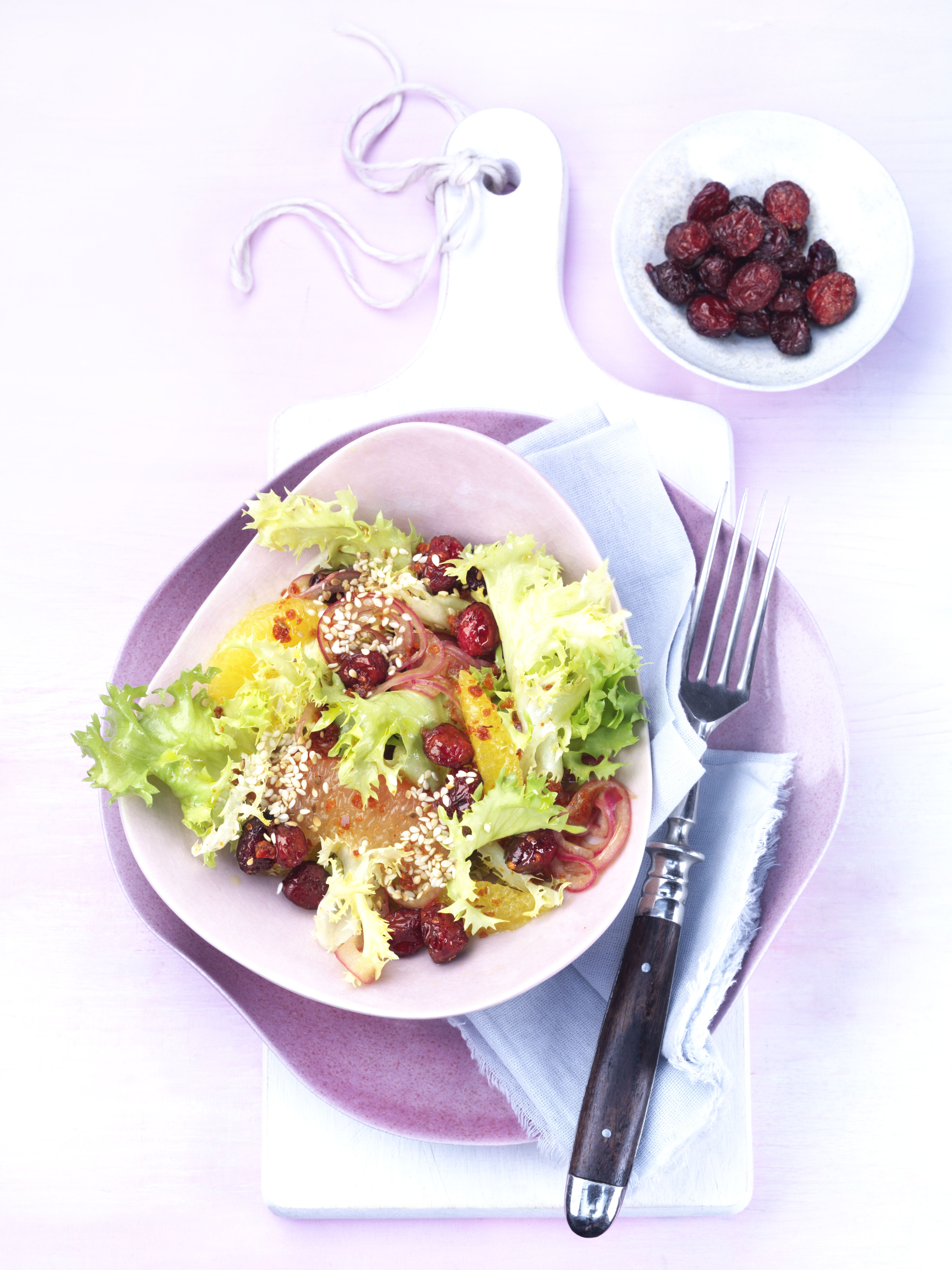 Ingredients
Ingredients for Cranberry Citrus Salad with Chili Vinaigrette
Ingredients:

1 tablespoon of white sesame seeds

4 oranges

2 pink grapefruits

1 red onion

5 oz endive salad (as far as possible the inside part)

31/2 oz dried whole cranberries

For the chili vinaigrette:

Juice from 1 lime

1-2 teaspoons of liquid honey

1 good pinch of shredded, dried chili

1 pinch of salt

2 tablespoons of walnut oil
Instructions
Directions
Lightly roast the sesame in a small, coated pan. Tip it onto a plate and put it to the side.

Peel oranges and grapefruit so that the white pith is also removed. Fillet the oranges and grapefruit, making sure that you collect the juice. Peel the red onion and cut it into thin rings. Clean the endive salad, rinse it thoroughly and spin it dry. Pull the leaves smaller as required.

To make the vinaigrette thoroughly mix the lime juice, the citrus juice (from filleting the fruit), honey, chili, salt and the walnut oil.

Put the endive salad on plates or in bowls. Mix the orange and grapefruit filets with onion rings and cranberries and put them on top. Drip the vinaigrette over them. Serve the salad sprinkled with sesame.