Cranberry Couscous Salad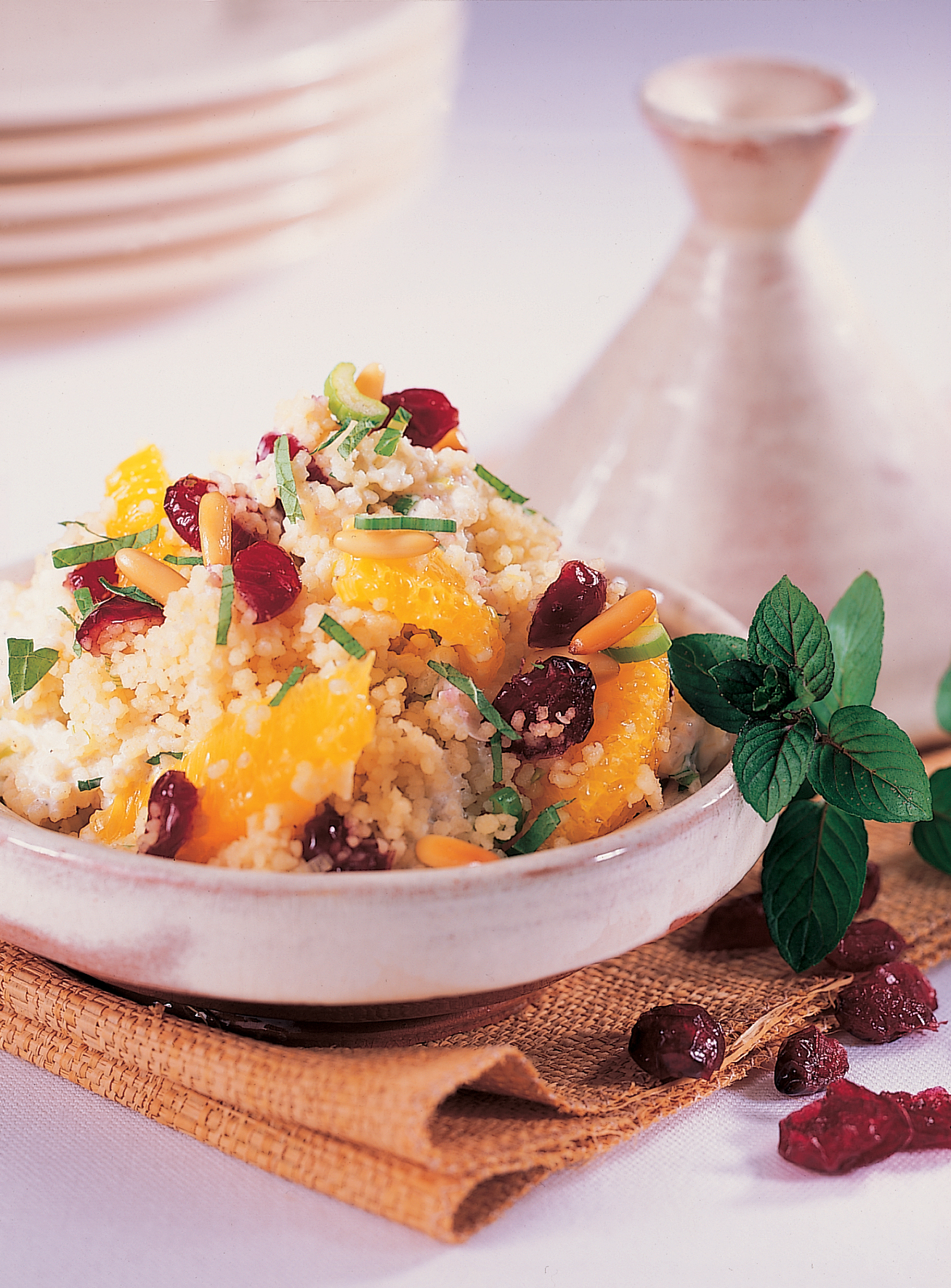 Ingredients
Ingredients for Cranberry Couscous Salad
1 bunch of spring onions

1 T olive oil

2 1/2 oz. dried cranberries

½ tsp. dried mint

1 cup instant couscous

½ bunch of fresh mint

1 3/4 oz. pine nuts

2-3 oranges

1 cup Greek yogurt

1-2 T lime juice

Some fluid honey

Salt and pepper to taste
Instructions
Directions
Wash and clean spring onions. Chop the green parts into rings and chop the white onions into small cubes. Sauté onions and green parts in hot oil until translucent. Add dried cranberries to a pot with more than 2 cups of water and bring to a boil. Remove pot from heat and add salt, dried mint (in a tea filter), and couscous. Let it sit for 5-6 minutes.

Wash the fresh mint and chop leaves. Toast pine nuts in a pan without oil. Cut the oranges, and remove pith and membrane surrounding the wedges (collect the juice).

Mix yogurt, orange juice (collected), and lime juice until smooth. Season to taste with salt, pepper, and honey. Remove tea filter from couscous and fold in the yogurt dressing, green onion rings, orange wedges, pine nuts, and fresh mint. Season to taste with salt and pepper.