Cranberry Cream and Cucumbers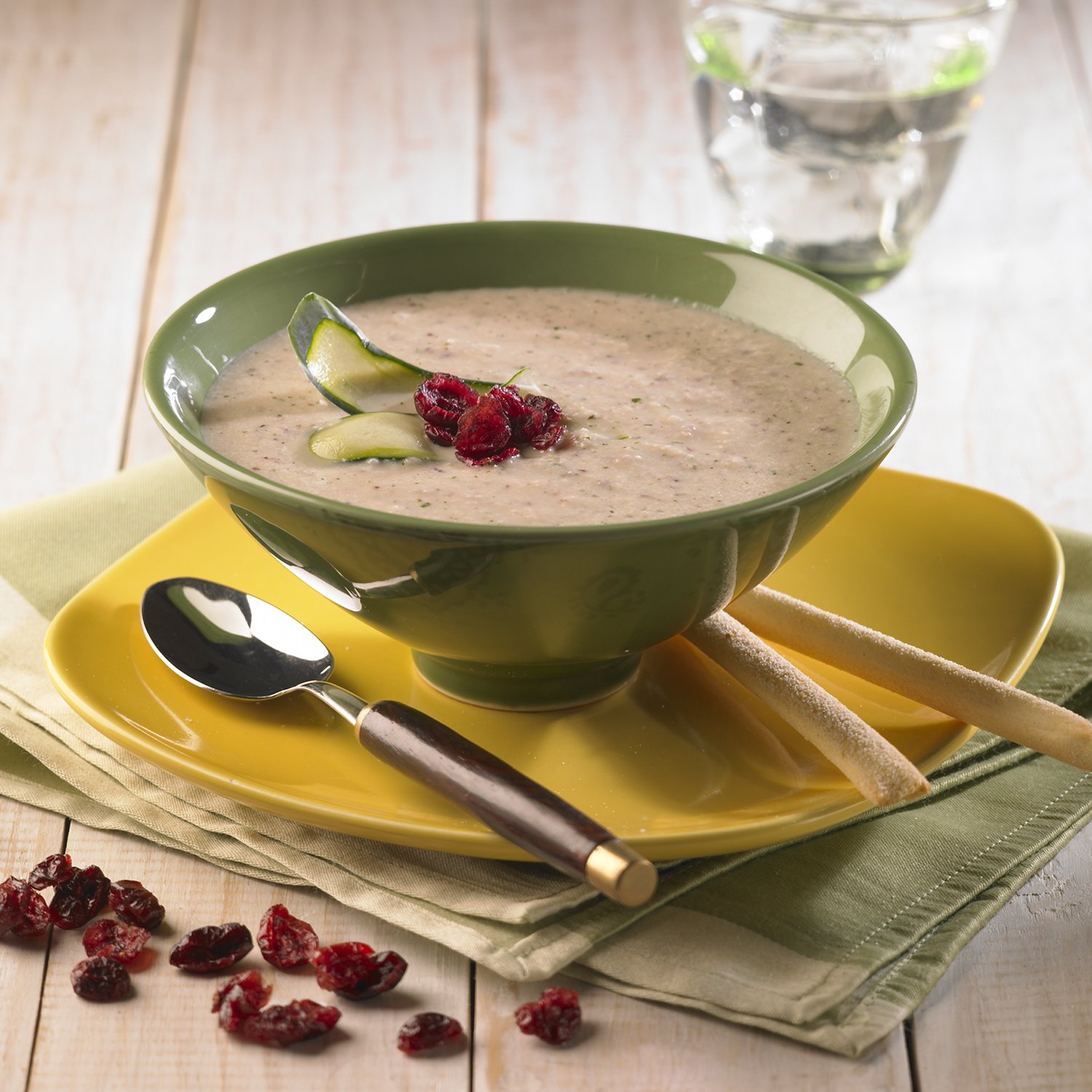 Ingredients
1 cup sweetened, dried cranberries

2 cucumbers, skinned, and deseeded

1 cup natural yogurt

3/4 liter fat free chicken stock

1/3 onion, chopped

2 garlic cloves

2 sprigs peppermint

1 tbsp chicken stock granules

Olive oil

Salt and pepper to taste
Instructions
Heat 2 tablespoons olive oil in a wok or large fry pan, stir-fry the onion, garlic, and 10 peppermint leaves; add chicken stock granules. Set aside.

Blend the cucumber, yogurt, and half of the cranberries; pour in the onion mix, a pinch of pepper and the remaining chicken stock, blend again. Check seasoning.

Serve cold and decorate with cranberries and peppermint leaves.