Cranberry Croissants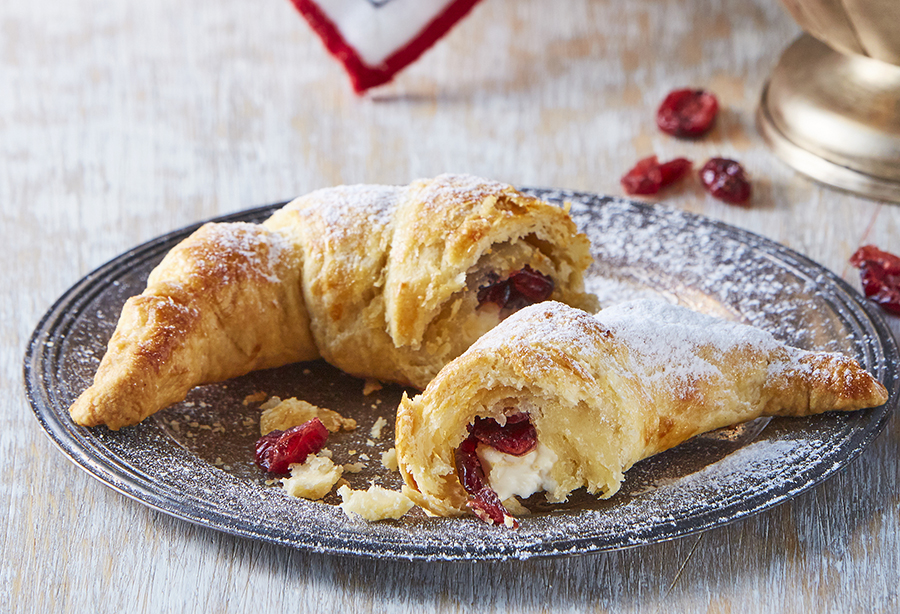 Ingredients
1 kg pastry dough

190 g cream cheese

1.5 cups Dried cranberries

1 beaten egg

1 tbsp icing sugar
Instructions
Spread the dough over a floured surface and flatten with a rolling pin to half-centimeter thick; cut into triangular sheets.

Place cranberries and a tablespoon of cream cheese at the center of each triangle.

Roll from one end to form the croissants. Glaze with beating egg with the help of a brush.

Place on a silicone covered baking sheet and bake at 160°C for 30 minutes.

Let them cool and sprinkle with icing sugar.