Cranberry Devil Cake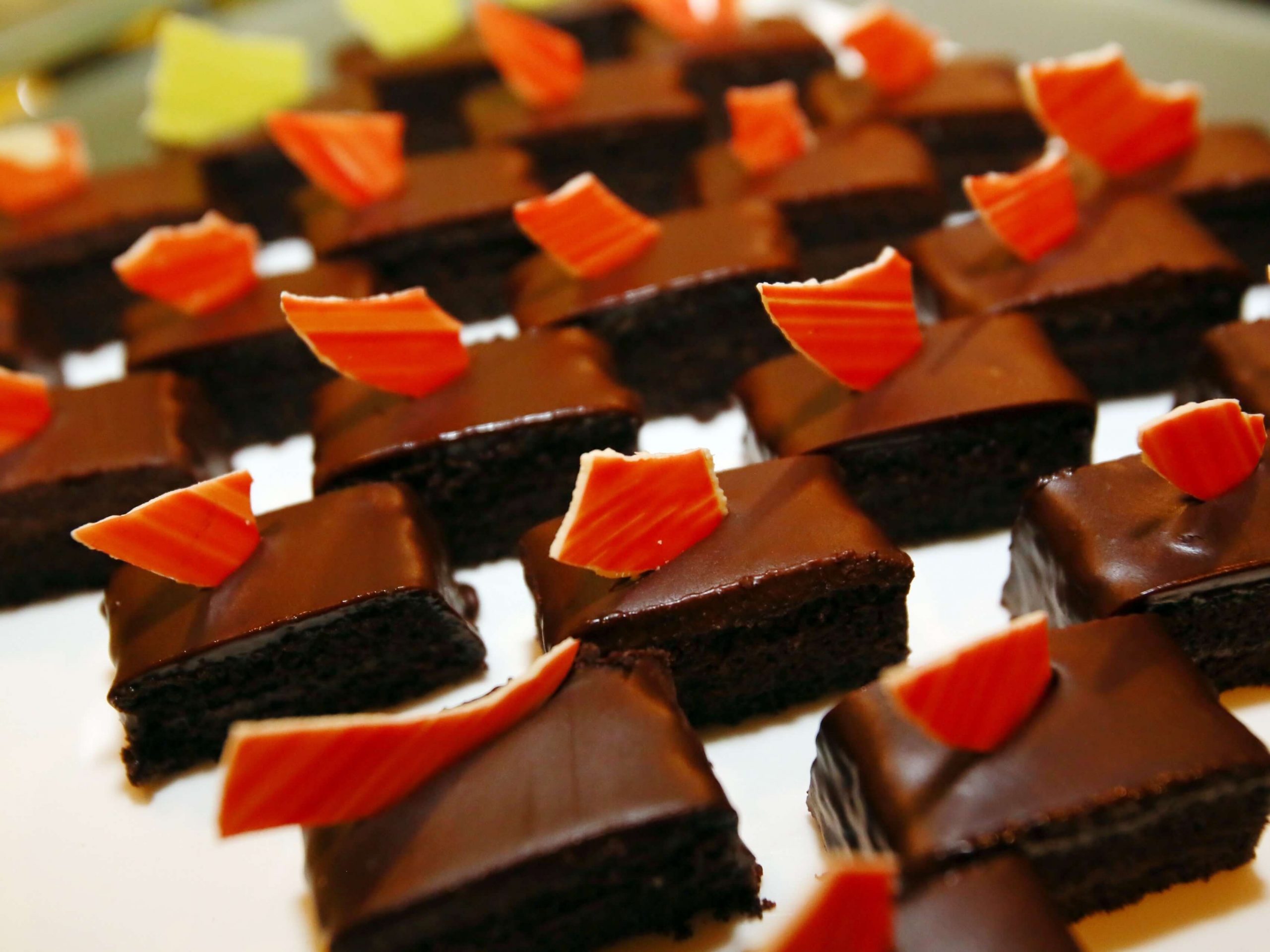 Ingredients
Cranberry Devil Cake:

180 g Butter

310 g White Sugar

10 ml Vanilla extract

60 g Cocoa Powder

4 eggs

250 g Flour

2 g Salt

10 g Baking Powder

60 g dried cranberries

200 ml Cream

Chocolate Glace:

1 ltr Whipping Cream

1 kg Dark Chocolate
Instructions
Directions
Preheat the oven to 200 degrees C.

Use boiling water to mix sugar, cocoa powder, flour, cream, salt and vanilla extract together then keep cool to standby.

Beat egg and sugar to lighting then put into the paste and flour baking powder and cranberries mix well.

Put the mixture into baking pan and put in the oven for around 45 min.

Boil cream, put into chocolate, mix well to make the chocolate glaze.

Cut chocolate into small pieces to garnish the top of cake.