Cranberry Dip and Coconut Shrimp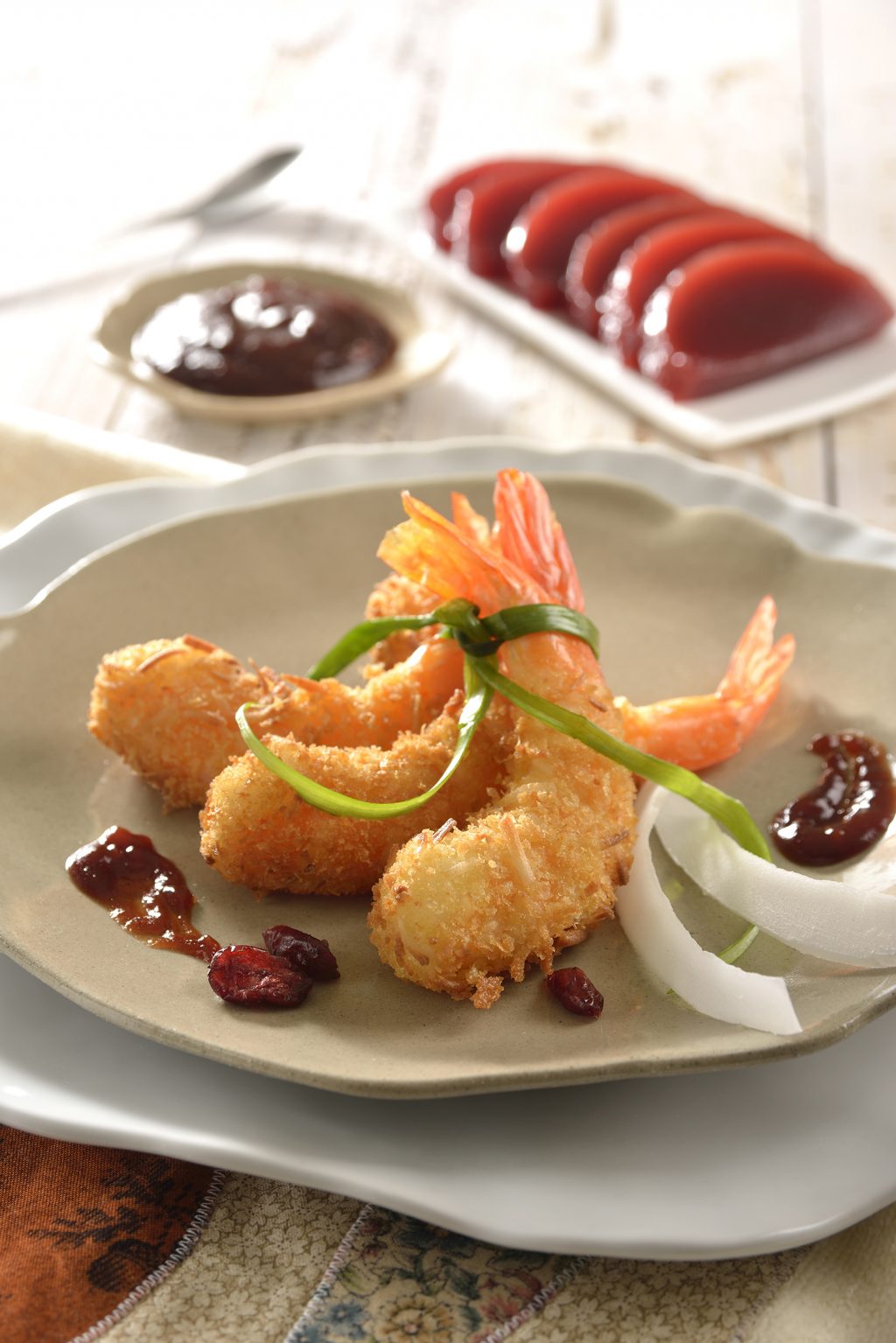 Ingredients
Ingredients for Cranberry Dip and Coconut Shrimp
1/4 cup ground cumin

1 tsp powdered chicken broth

1/2 onion (boiled)

1/2 cup water

1 tsp scallion, chopped

2 ancho peppers, deseeded, roasted, and soaked

2/3 cup jellied cranberry sauce

12 shrimp (M)

1/2 cup flour

1 cup panko or bread crumbs

vegetable oil

2 eggs

1/2 cup dried shredded coconut
Instructions
Directions
Cut open the peppers and de seed them for the sauce. Sear peppers for just a few seconds. Immerse seared peppers in water for a few more seconds. Dice onion and boil for 10 minutes. Strain onions from boiling water and place in blender with other ingredients and blend. Pour mixture in saucepan and boil over low heat until slightly thickened.

Make a slight incision on the outer edge of the shrimp from about the top to the middle and peel without removing the tail. Season both sides of shrimp with salt and pepper. Beat the eggs until smooth. Dip both sides of shrimp in the dried coconut, then dip both side into the beaten egg and coat one more time with the coconut. Fry shrimp until golden brown. Once shrimp become golden brown remove from oil using a slotted spatula and place shrimp on paper towel to soak up excess oil.

Garnish with dried cranberries and enjoy.