Cranberry Dip Topped Baked Potato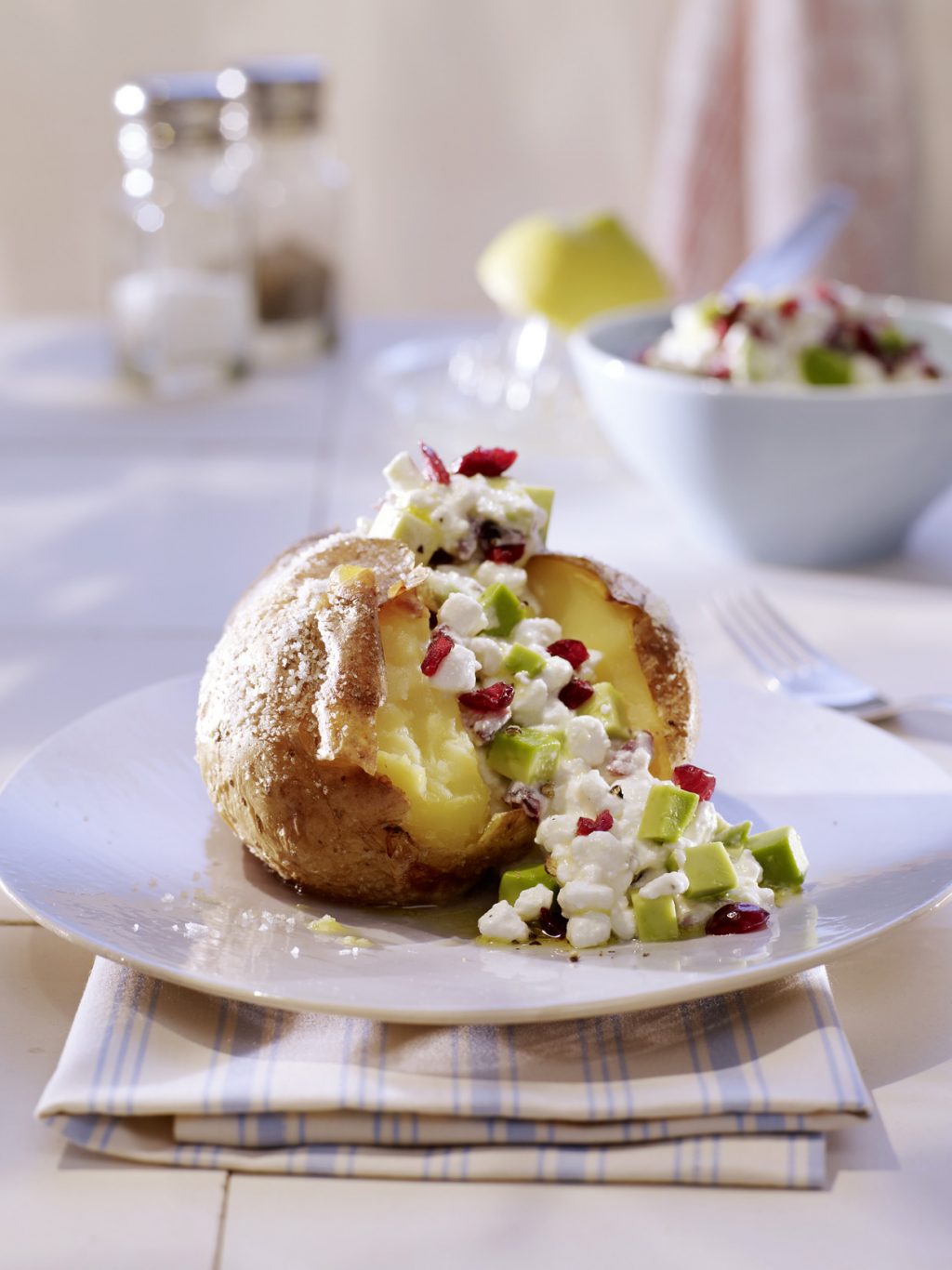 Ingredients
4 large baking potatoes, about 2/3 lb. each

6 tablespoons olive oil

Salt

1/4 cup dried cranberries

1 ripe avocado (e.g. Hass)

1 tablespoon lemon juice

1 1/8 cup cottage cheese

Pepper
Instructions
Directions
Wash potatoes and dry them. Rub each potato with 1 tablespoon of oil and salt and lay them on a baking tray. Bake them in a preheated oven at 350 degrees on the bottom third of the oven for 1 ½ hours.

15 minutes before the end of the baking time, prepare the cranberry dip. Coarsely chop up the cranberries. Cut the avocado in half, remove the core and scoop out the fruit flesh with a spoon. Cut the fruit flesh into 1/4 inch sized cubes and immediately mix them with the lemon juice. Mix the avocado, cranberries and 1 tablespoon of oil into the cottage cheese. Season with salt and pepper.

Take the potatoes out of the oven, cut them lengthwise and push them slightly apart. Spread the cranberry dip over the potatoes. Sprinkle the rest of the olive oil on top and serve.
Source
Top 20 Cranberry Recipes to Watch 2014