Cranberry Harvest Pasta Salad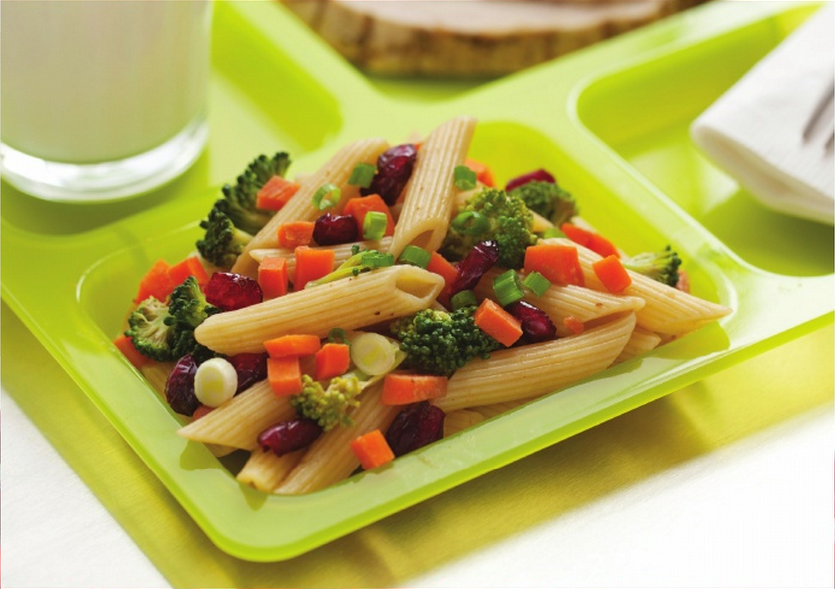 Ingredients
Harvest Dressing* (⅓ cup)

⅓ cup prepared balsamic dressing

½ T Honey-Dijon mustard

Pasta Salad

3 cups cooked short pasta (fusilli, penne), drained (6 oz. dry)

¾ cup blanched broccoli florets, drained

¾ cup diced carrots

⅓ cup dried sweetened cranberries

¼ cup minced scallions

⅓ cup Harvest Dressing*
Instructions
In a bowl, whisk together balsamic dressing and mustard until smooth. Place in a covered container and refrigerate until ready to use. Bring to room temperature before using.

Cook pasta according to package directions until just tender. Remove from hot water and drain well. Hold.

In a large bowl, combine all ingredients except dressing. Toss gently.

Stir in Harvest Dressing* and toss to coat evenly. Cover and refrigerate at least 2 hours before serving.