Cranberry Hot Sauce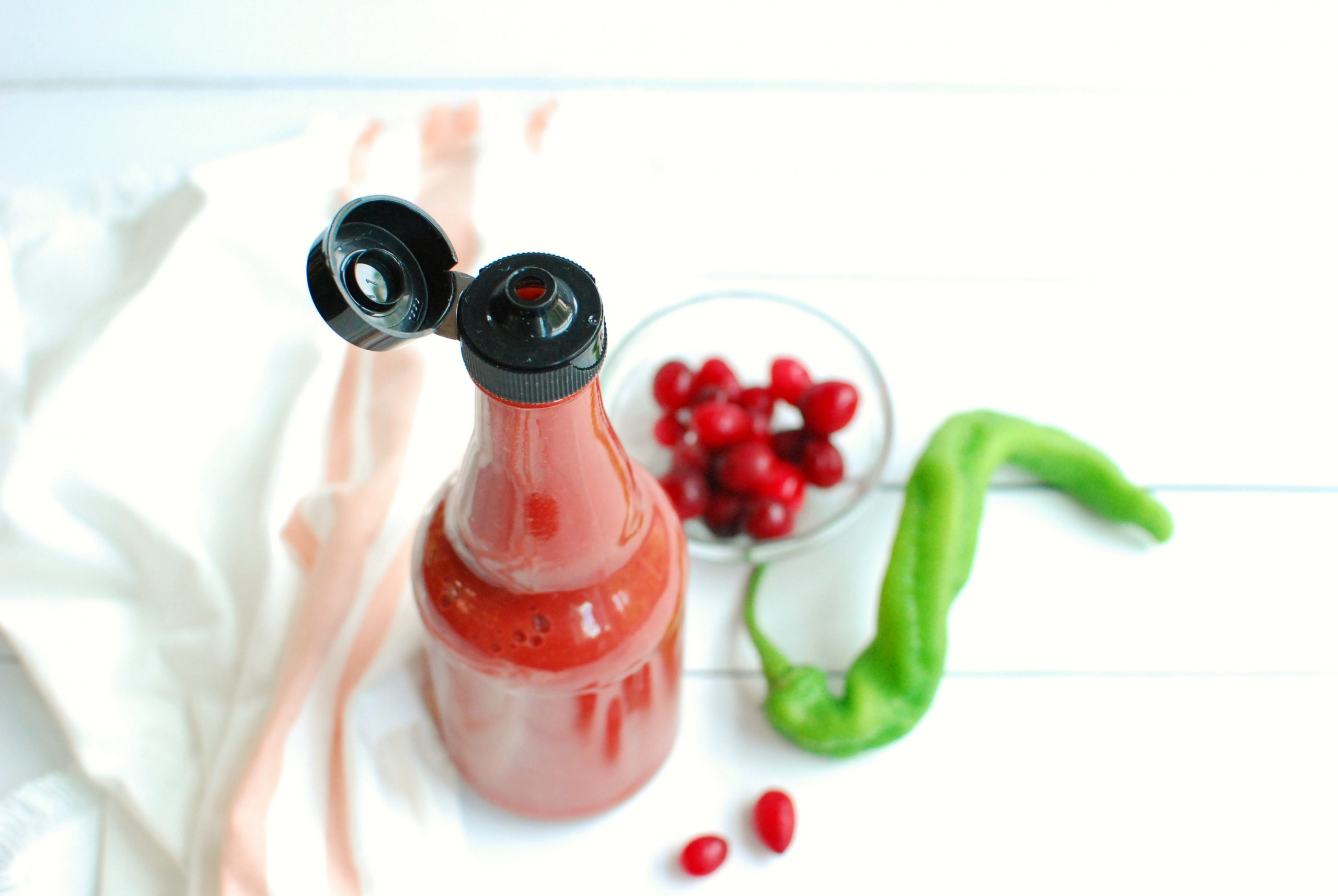 Ingredients
2

cups

cranberries

fresh or frozen

8

long green chile peppers

about 6", stems removed, chopped into a few pieces

1/2

medium

yellow onion

roughly chopped

1/2

cup

carrots

chopped

3

cloves

cgarlic

2 1/4

cups

water

2/3

cup

apple cider vinger

3

tbsp

brown sugar

2

tsp

salt
Instructions
Place all ingredients in a large high-speed blender.Blend for about 30-60 seconds, until well combined.

Pour the mixture into a pot. Bring to a boil, thenreduce to a simmer. Continue to simmer for 20-25 minutes over low heat.

Let cool for about 10 minutes, then return to theblender and blend again for 30 seconds. Be sure to leave the small cap on yourblender top open and cover it with a thick kitchen towel while blending,as this allows any steam to escape. (Do not use a fully closed blender lid, aspressure can build up from the heat.)

Pour the hot sauce into a bottle or jar, and use asdesired! You can store this in the refrigerator for up to 5-6 days.
Notes
Choose peppers according to your heat preference. From less spicy to more spicy: long hots, mesilla peppers, hatch chile peppers, or green cayenne peppers. Taste at the end and adjust as needed (you can add more brown sugar or a little olive oil to temper it if it's too hot).
If using very spicy peppers, ventilate your kitchen during the cook time (use the hood range and/or open windows in your kitchen).
Do not bring this sauce to a rapid boil for the entire cooking time, or too much of the liquid will evaporate out and it will be too thick. That said, if the sauce is too thick at the end, just add more water to thin it out.
If the sauce is too thin at the end, let it simmer a little longer on the stovetop to reduce.
This makes about 28 ounces of hot sauce (without straining).
For the nutrition analysis, we assumed one serving = 1 tablespoon (a bit more than standard hot sauces, as the texture is a bit different), and that there were approximately 50 servings made.