Cranberry Lemon Summer Zinger Cocktail Recipe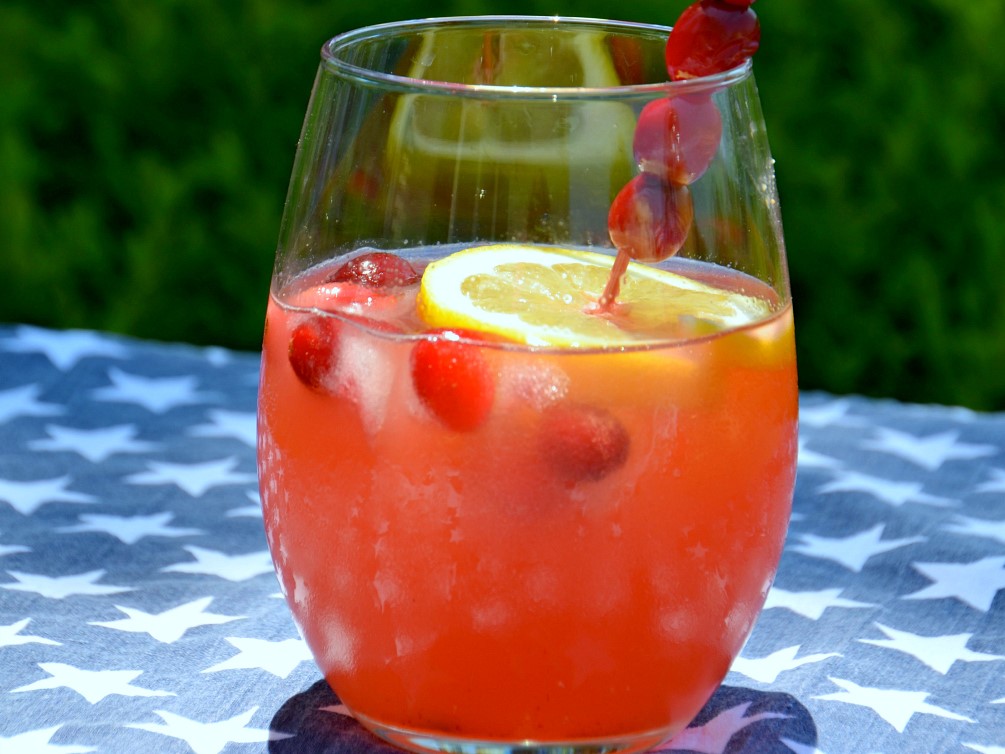 Ingredients
Cranberry Lemon Summer Zinger Cocktail Recipe

Serves: 1

Ingredients:

1.5 oz. cranberry infused vodka (see recipe below)

3.5 oz. lemonade

Lemon wheel

Skewered cranberry pick
Instructions
Directions
Pour 3.5 oz lemonade into a stemless wine glass filled halfway with ice.

Add 1.5 oz. cranberry infused vodka (see below).

Use skewered cranberry pick to stir.

Garnish with lemon wheel and cranberry pick.

Cranberry Infused Vodka

1 – 750 ml bottle vodka

1 bag frozen cranberries

3/4 cup granulated sugar

3 tbsp. fresh lemon juice

Instructions

Add cranberries, sugar and lemon juice to non-stick saucepan. Heat on low-medium stirring constantly until sugar is dissolved.

Remove from heat and allow to cool.

Pour cranberry mixture into a glass bottle/jar/container with airtight lid. Add vodka. Cover with lid and store on counter out of direct sunlight for one week.

Strain mixture using fine sieve. Store cranberry infused vodka in airtight glass bottle.