Cranberry Mexican Wedding Cakes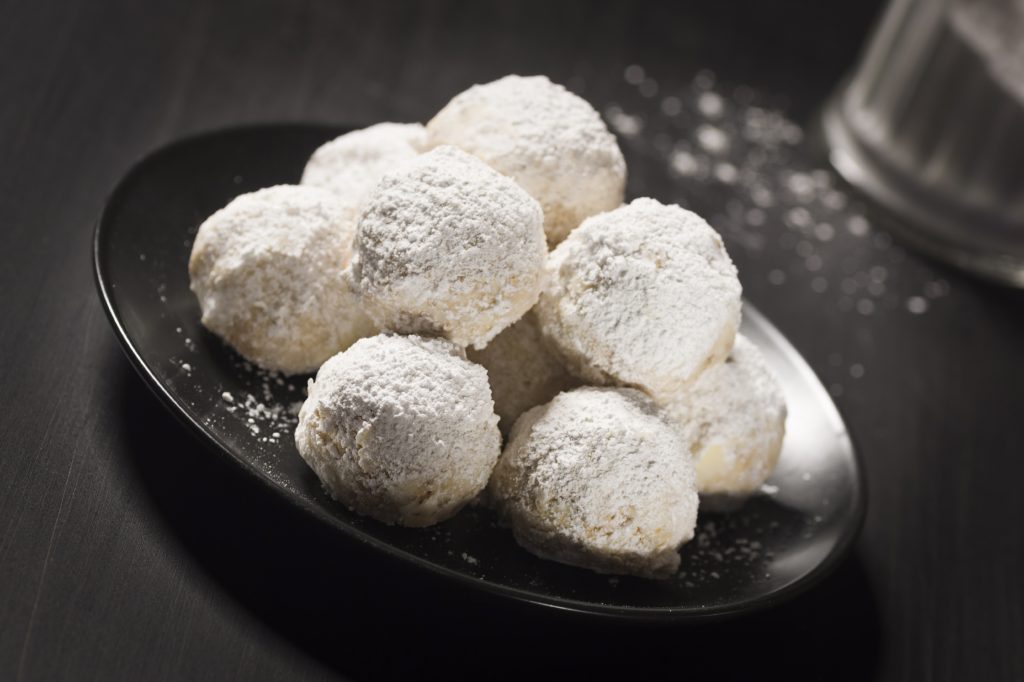 Ingredients
Ingredients for Cranberry Mexican Wedding Cakes
3/4 cup dried cranberries

2 T orange juice

1 cup unsalted butter, softened

2 cups icing sugar

1 tsp vanilla

1 tsp finely grated orange peel

2 1/4 cups all-purpose flour

3/4 cup finely chopped pecans

3/4 tsp salt
Instructions
Directions
Preheat oven to 375 degrees

Lightly butter or line 2 large cookie sheets with parchment.

In a small saucepan, heat the cranberries in the orange juice over medium-low heat until the juice is absorbed. Remove from heat and chop the berries.

In the bowl of a stand mixer beat the butter and 1/2 cup of the icing sugar together at medium-high speed until light and fluffy, about 5 minutes. Beat in the vanilla and orange peel, then the flour, pecans, salt and cranberries. Mix at low speed just until combined.

Roll teaspoons of dough into balls and place an inch apart on cookie sheets.

Sift the remaining icing into a bowl.

Bake in batches on the middle rack of the oven until the bottoms are pale golden, about 10 minutes. Immediately transfer the hot cakes to the icing sugar and gently roll to coat well. Transfer the cakes to a rack to cool. When the cakes are cool roll again in the icing sugar.
Source
British Columbia Cranberry Marketing Commission