Cranberry Parsley Salad with Grilled Zucchini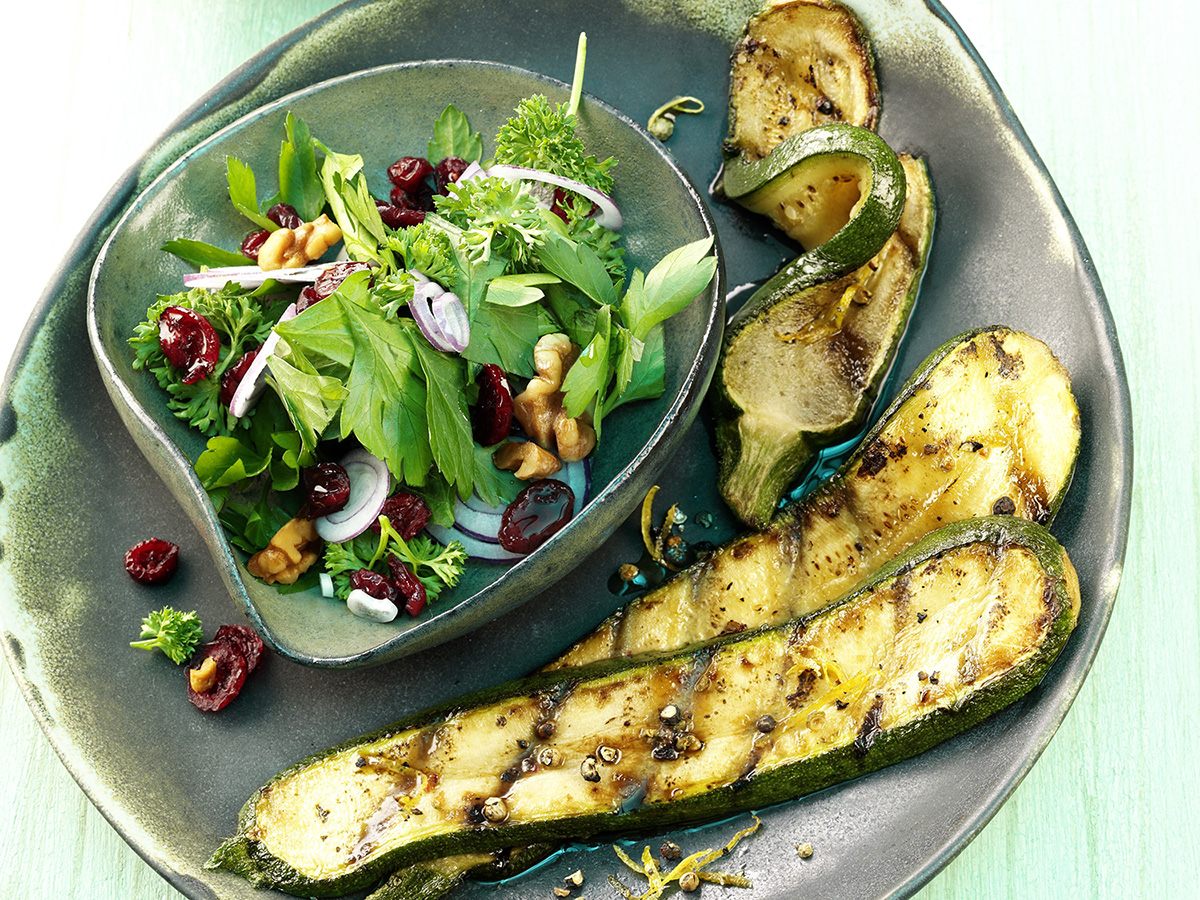 Ingredients
4 zucchinis

1 T olive oil

1 tsp grated zest from 1 organic lemon

1 tsp ground pepper

FOR THE SALAD -

1/4 cup walnuts

3 bunches of flat leaf parsley

1 bunch of curley parsley

1 red onion

1 T white wine vinegar

2 T olive oil

3/4 cup dried cranberries

Salt & Pepper to taste
Instructions
Wash zucchini and cut into thick slices (lengthwise). Mix olive oil with lemon zest and ground pepper. Brush the mixture onto the cut surfaces of the zucchini and set aside for 20 minutes.

For the salad, coarsely chop and toast walnuts. Wash and shake dry the parsley. Pick off the leaves and chop. Peel and slice the onion into thin rings. Mix vinegar with salt, pepper and olive oil. Mix all ingredients.

Grill the marinated zucchini on a hot barbecue for 2-3 minutes. Serve the zucchini with the salad.