Cranberry Quiche Lorraine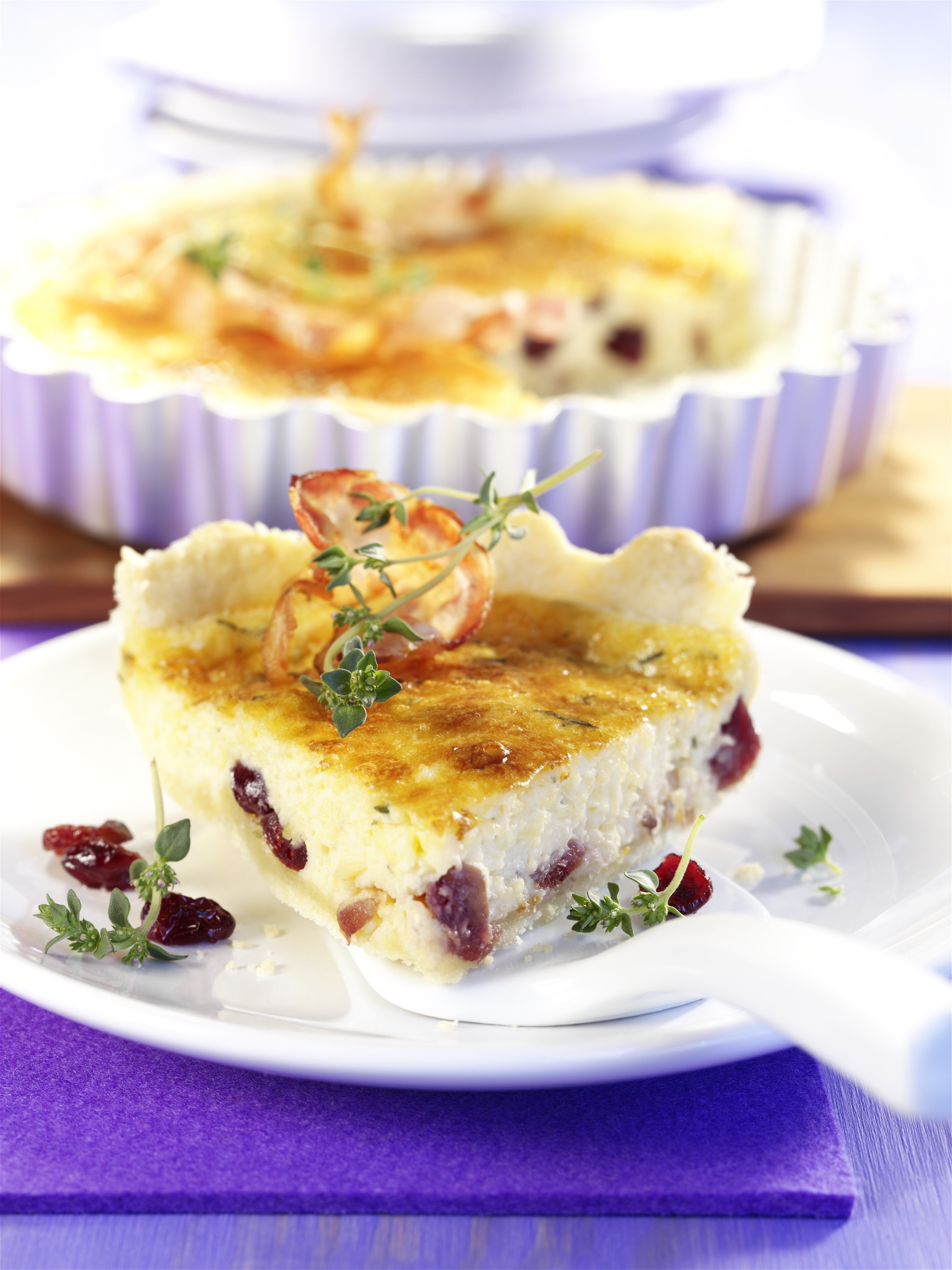 Ingredients
For the short pastry:

1 cup flour

1 tsp. salt

3/4 cup cold butter

For the covering:

3 eggs (M)

3/4 cup cream

1/3 cup Greyerzer cheese (or Emmentaler)

2 tsp fresh thyme leaves

1/2 cup fresh or frozen cranberries

1 oz bacon

Salt and pepper

at will fresh thyme for garnishing
Instructions
Mix flour with salt in a bowl. Add butter in pieces and water and chop everything with a knife to get crumbs. Knead with hands to a smooth dough. Roll out dough on a floured counter top. Spread into a buttered pie form (caliber 26-28 cm). Press dough at the frame a little bit to top and knick dough for a fork. Put form into fridge for one hour.

Mix eggs and cream. Grate cheese and mix cheese and thyme in. Flavor with salt and pepper. Spread cranberries on dough and pour egg-cheese-cream in. Preheat oven at 200 degrees C (circulating air 180 degrees C) and bake quiche for 35-40 minutes.

Cut bacon into pieces. Heat a pan without oil and roast bacon until crunchy. Let bacon drain on kitchen paper. Serve quiche with bacon and at will with fresh thyme.