Cranberry Sherbet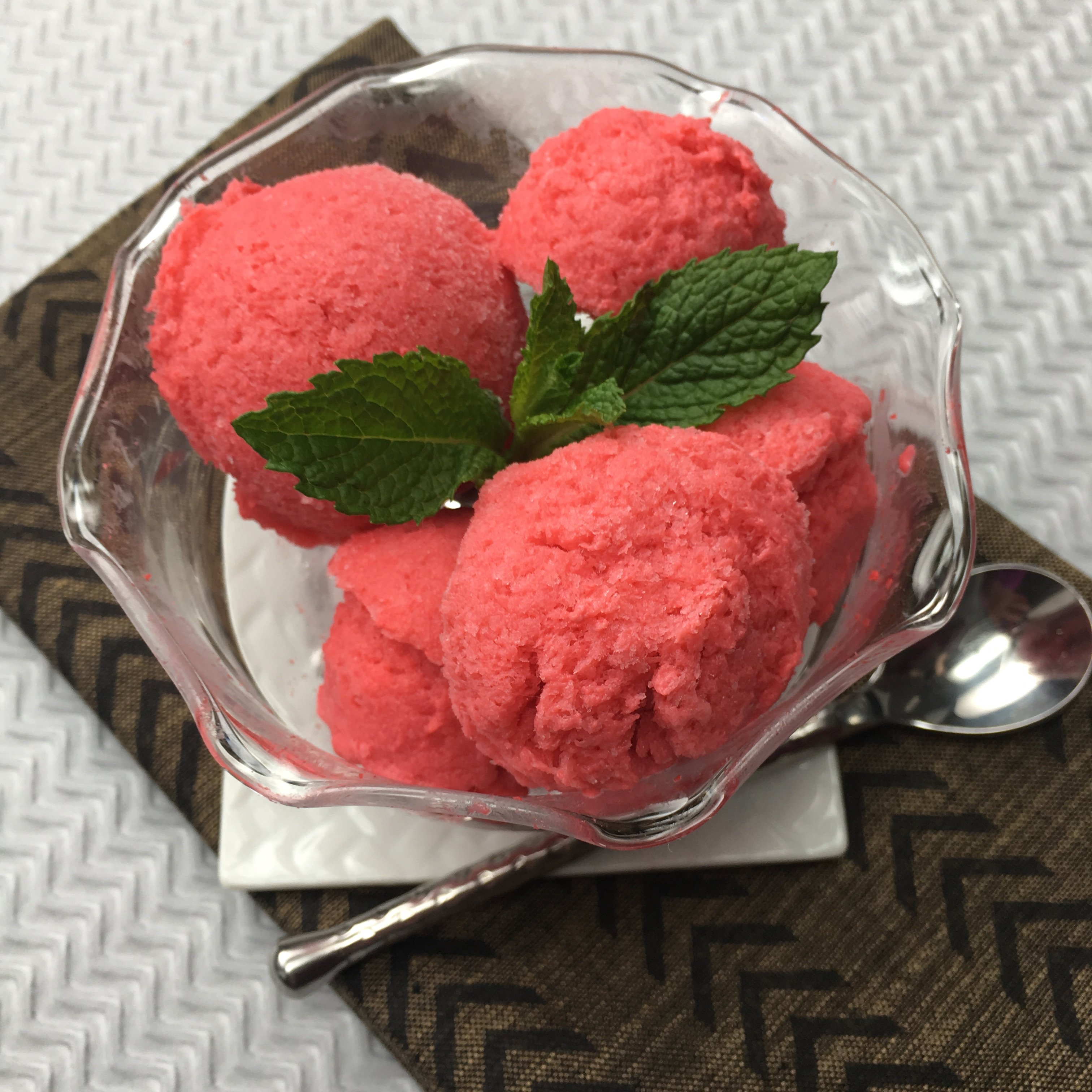 Ingredients
2 c. cranberry juice cocktail

1 c. cranberry juice cocktail

1 pkg flavored gelatin (we used raspberry)

1 c. evaporated skim milk
Instructions
Bring 1 c. of cranberry juice to a boil in a small saucepan.

Add gelatin and stir to dissolve.

Transfer to a large bowl.

Add remaining ingredients.

Blend thoroughly with a hand mixer.

Pour mixture into a high sided sheet pan or other shallow dish.

Freeze for 1.5 hours.

Transfer back into the bowl and blend again with a hand mixture.

Transfer back into the sheet pan.

Freezer for another 1.5 hours (stirring occasionally to break up any ice that may be forming).

Serve cold.