Cranberry Teriyaki Glazed BBQ Chicken with Garlic Bok Choy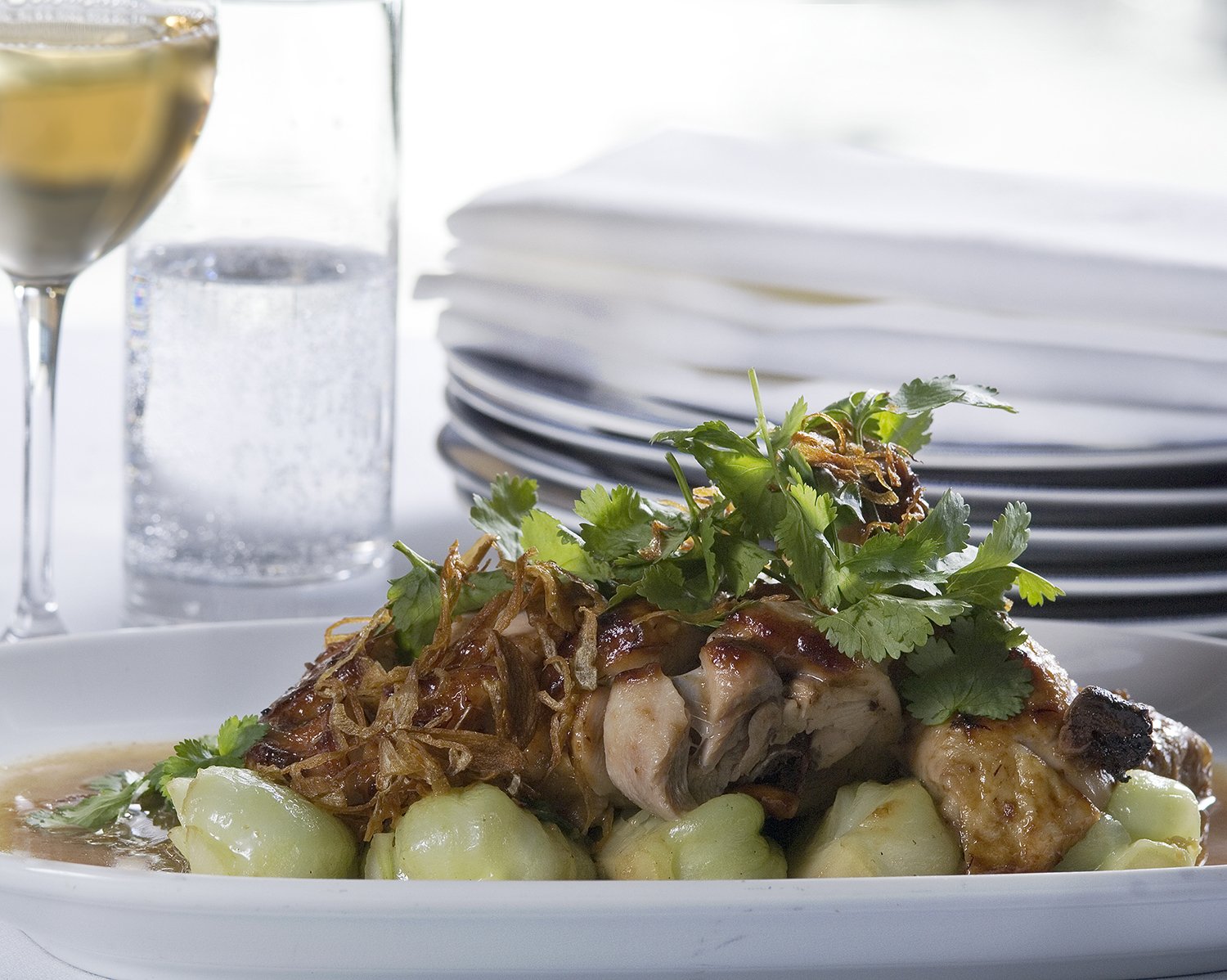 Ingredients
4 chicken thighs

2 bunches baby bok choy,washed and quartered

1 T garlic, minced

T soy sauce

1/4 tsp Caster sugar

Few drops sesame oil

Cranberry Teriyaki Glaze:

1 Spanish onion, finely diced

1T ginger, minced

1 cup dried cranberries

1/3 cup vegetable oil

3/4 cup sugar

2 cups cranberry juice

1 orange, zest and juice

1 cup yellow bean soy

Salt & pepper
Instructions
Saute the onions, ginger and cranberries in a pot with 2 Tbsp of the oil till soft.

Add the sugar, cranberry juice, orange juice, zest and soy. Simmer till reduced by half. Transfer to a blender and slowly mix with the remaining oil. Season with salt and pepper.

Make a few slashes on the skin side of the chicken. Brush each thigh with the teriyaki glaze and cook in a 325 degrees Fahrenheit oven for 15 minutes.

Bring out and re-glaze. Return to oven at 350 degrees Fahrenheit for a further 10-15 minutes till cooked. Rest the thigh for a few minutes.

Meanwhile heat a wok and swirl in 1 tablespoon of oil. Add the minced garlic and cook for 20 seconds. Add the bok choy and 1 tablespoon of water. Stir fry for 1 minute. Add the other seasonings. Cook for a further 30 seconds. Transfer to a dish. Chop the chicken thigh, Chinese style and arrange on top of the garlic bok choy, pouring over any juices from the rested meat.