Cranberry Turkey Picadillo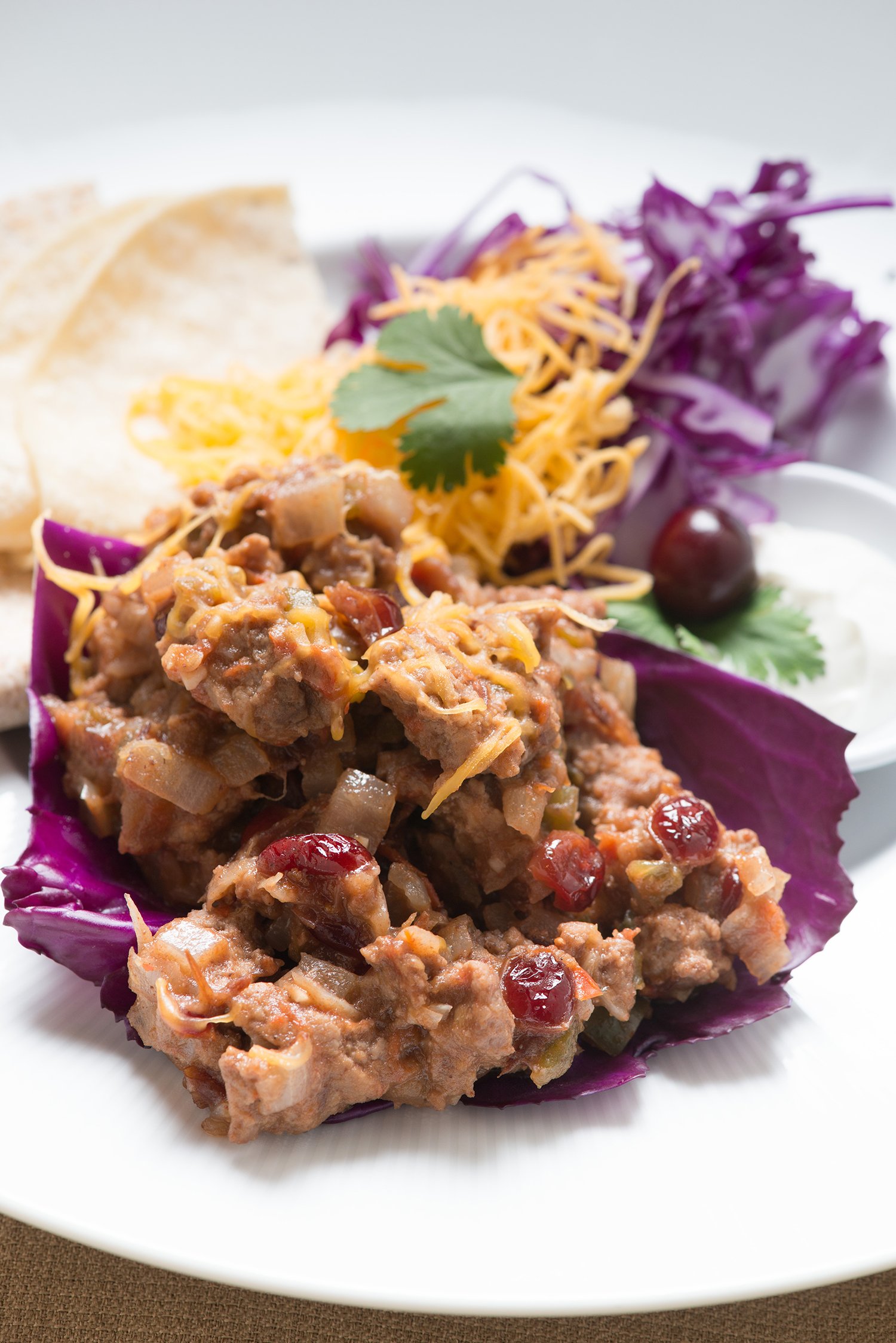 Ingredients
1 Tbsp olive oil

1 cup diced sweet onions

1 cup diced green bell pepper

2 tsp minced garlic

2 lbs ground turkey

1 tsp ground cumin

1/2 tsp. ground cinnamon

1/2 ground black pepper

1/8 tsp red pepper flakes

1/8 tsp ground cloves

1/2 tsp salt

1 cup canned diced Roma tomatoes

1 1/2 cup dried cranberries

Optional Accompaniments:

4 cups cooked brown rice

or

8 whole wheat tortillas, 8-inch

1/2 cup reduced-fat sour cream

1/2 cup shredded cheddar cheese
Instructions
In a large skillet, heat the olive oil over medium heat; add the onions, bell peppers and garlic and saute. Stir often, until the onions soften, about 3 minutes.

Add ground turkey and cook until meat is browned.

Stir in cumin, cinnamon, ground black pepper, red pepper flakes, cloves and salt and cook several minutes.

Mix in tomatoes with juices and cranberries; reduce heat to medium-low. Continue cooking for 15 minutes, stirring occasionally, until cranberries are soft and mixture has thickened.

To Serve: For each serving, ladle 1/2 cup Picadillo over 1/2 cups rice, if desired. Or place 1/2 cup Picadillo in a whole wheat tortilla along with 1 Tbsp sour cream and 1 Tbsp shredded cheese before wrapping to serve.