Cranberry vinaigrette dressing over Lamb's lettuce salad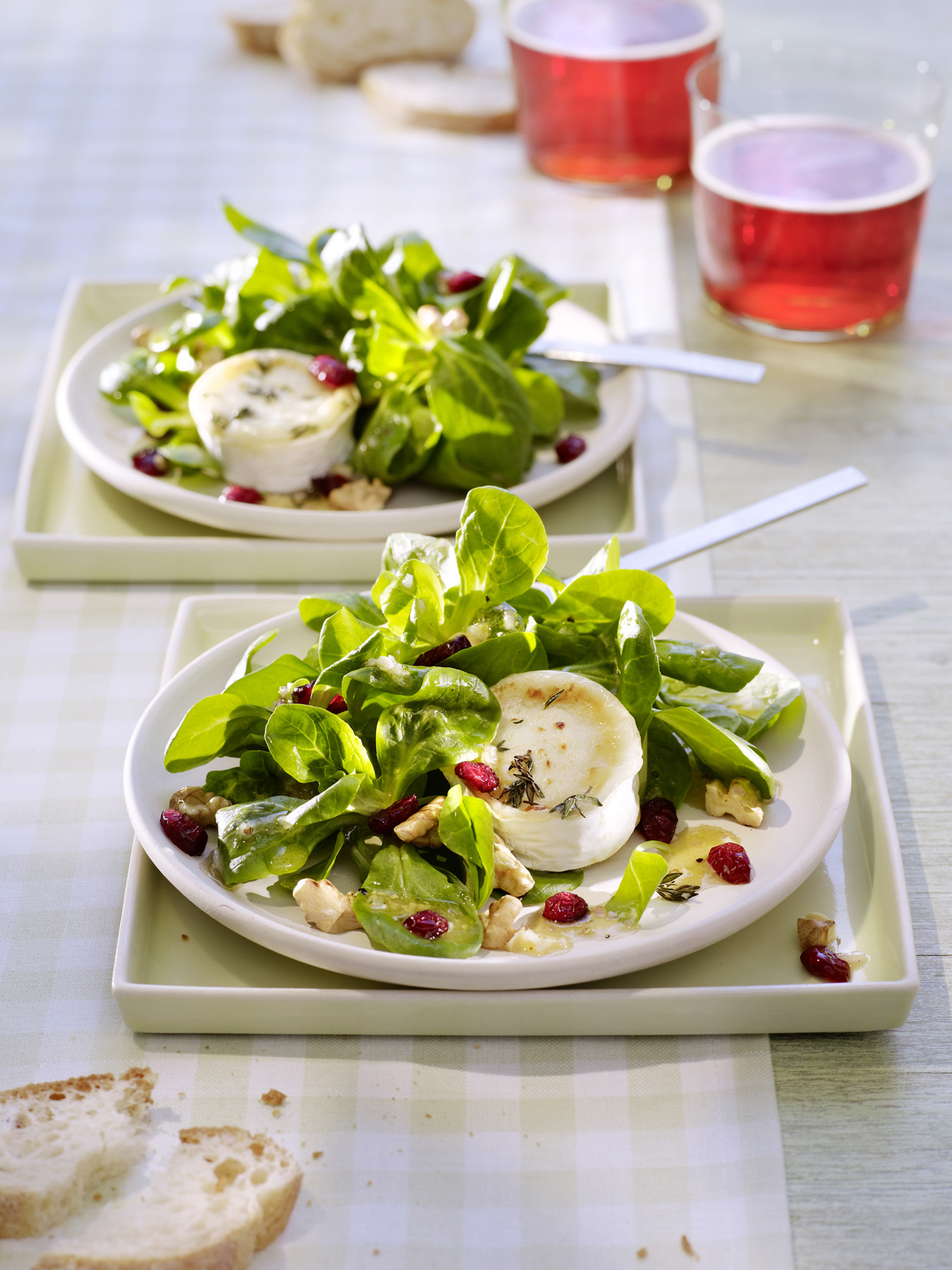 Ingredients
160 g lamb's lettuce

2 tablespoons of cranberries

2 tablespoons of walnut kernels

1 shallot

2-3 tablespoons of red wine vinegar

1-2 teaspoons of coarse mustard

4 teaspoons of liquid honey

Salt & pepper

2 tablespoons of neutral vegetable oil

3 tablespoons of walnut oil

2 sprigs of thyme

1 goat's cheese roll
Instructions
Clean, wash and carefully spin dry the lamb's lettuce. Roughly chop the cranberries and walnuts. Roast the walnuts in an ungreased pan. Finely dice the shallot.

Stir the diced shallot together with the vinegar, 1 tablespoon of water, mustard, 1-2 teaspoons of honey, salt and pepper. Gradually stir in the oil. Mix in the cranberries and walnuts.

Pluck the thyme leaves from their stems. Cut the goat's cheese roll into 8 slices and place them on a baking tray lined with backing paper. Sprinkle the slices of cheese with the rest of the honey and with thyme. Gratinate the goat's cheese in the top third of a hot oven at 220 degrees (convection heating not recommended) for approx. 7 minutes.

Sprinkle the cranberry vinaigrette on the lamb's lettuce and serve with gratinated goat's cheese. Baguette goes well with it.