Cranberry Weekender Cake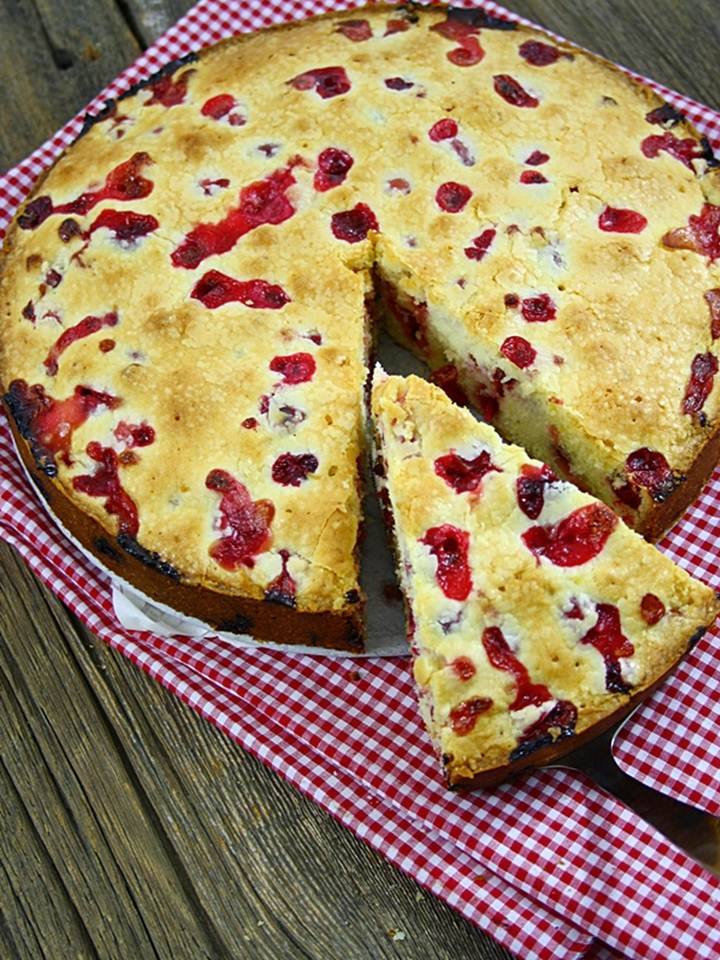 Ingredients
10" round spring pan

3 eggs

2 cups sugar

¾ cup butter

1 tsp. vanilla

Pinch of salt

Zest of one lemon

2 T milk

2 cups flour

2 cups frozen cranberries

Note: this recipe does not use baking powder!
Instructions
Directions
Preheat oven to 350° F

Put parchment paper on the bottom of pan and butter the inside of the pan

In a bowl beat 3 eggs. Add sugar and beat 3-4 minutes until the volume triples and turns white.

Add softened butter and vanilla, mixing to incorporate.

Add milk, lemon zest and salt and finally add the flour little by little.

Wash cranberries and drain them well with water; then put a spoonful of flour over them and mix. Fold them into the batter gently with a spatula.

Scoop the dough into spring pan and level with spatula.

Bake for about 40-50 minutes at 350° F or until a toothpick comes out clean.

Above will form a crispy crust and the color should be golden brown! Let the cake cool and then place the cake on a platter. Tip: make an extra cake for your colleagues on Monday. They'll love you for it!