Cranberry White Chocolate Mousse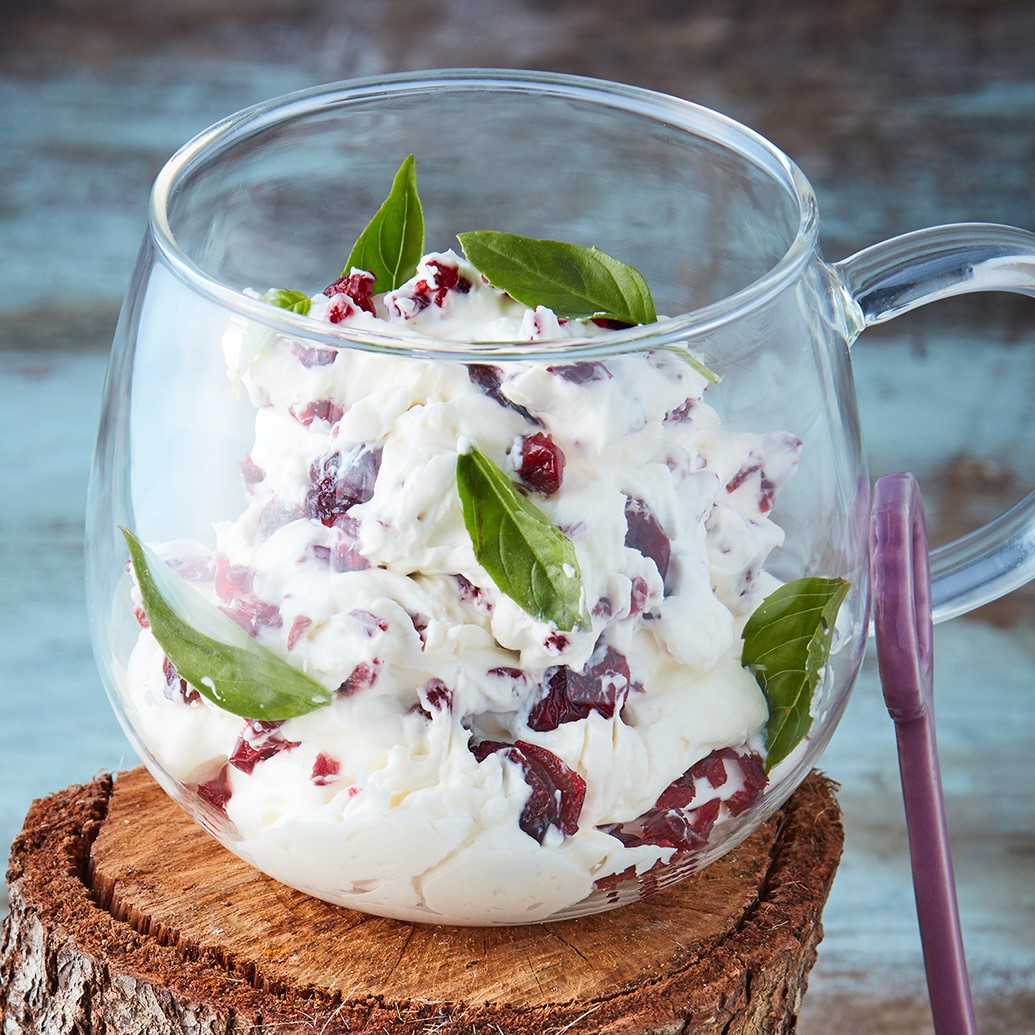 Ingredients
Ingredients for Cranberry White Chocolate Mousse
1 1/3 cups (6 oz.) sweetened, dried cranberries

1/3 cup water

3 tablespoons orange liqueur (e.g. Grand Marnier or Cointreau)

8 oz. white chocolate

2 cups heavy whipping cream, divided

1/2 teaspoon real vanilla extract Garnishes: shaved white chocolate, dried cranberries, mint leaves
Instructions
Directions
Place cranberries, water, and orange flavored liqueur in medium bowl. Microwave on high for 1 minute. Remove from microwave, cover and let soak at room temperature for one hour.

Place white chocolate and 1/2 cup heavy whipping cream in small microwavable bowl. Microwave on high 1 to 2 minutes, stirring every 15 seconds, until melted and smooth. Cool to room temperature, about 10 minutes

Place remaining 1 1/2 cups of cream in chilled, medium bowl. Beat on high until stiff peaks form. Stir in vanilla extract.

Fold half the whipped cream into the melted white chocolate to create the white chocolate mousse. Set aside remaining whipped cream.

Place cranberry mixture into food processor and process until finely chopped. Add chopped cranberry mixture to remaining whipped cream.

Drop spoonfuls of white chocolate mousse and cranberry mouse alternately into eight parfait glasses.

Garnish with shaved white chocolate, dried cranberries and mint leaves, if desired.